February 24, 2016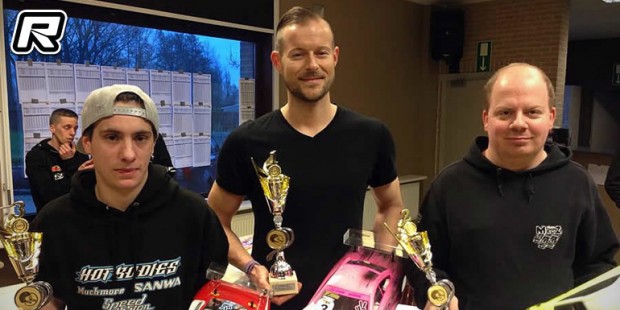 The recent fourth round of the popular Belgian Lovan RC-Challenge saw Stefan Rommens taking the TQ honours in the Touring Stock category. Rico Claeys and Jerome Defrenne lined up in second and third on the grid. For the finals, Jerome shifted into second gear, taking two wins to grab the overall victory from runner-up Rico Claeys. TQ holder Stefan Rommens had to settle for third overall.
Touring Stock top 10 result:
1. Jerome Defrenne
2. Rico Claeys
3. Stefan Rommens
4. Athan De Witte
5. Liam Van de Wouwer
6. Xavier Debroye
7. Florian Joos
8. Nico Vandewynckel
9. Michel Smets
10.Pascal Delferiere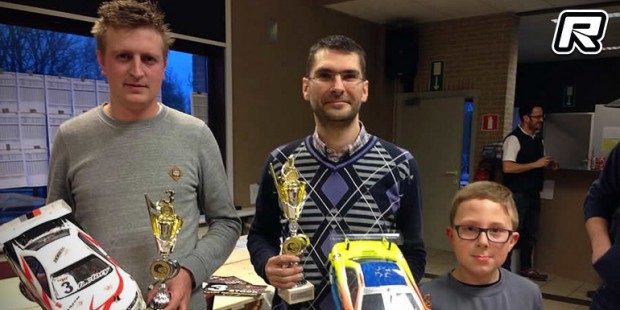 Elsewhere in the Touring Rookie category, Christophe Libeer put his car on pole position for the A-mains that he would then dominate to take the overall win from Aaron Vandepoele and Pieter Muys in second and third respectively.
Source: HRC Distribution [hrcdistribution.com]
---