February 29, 2016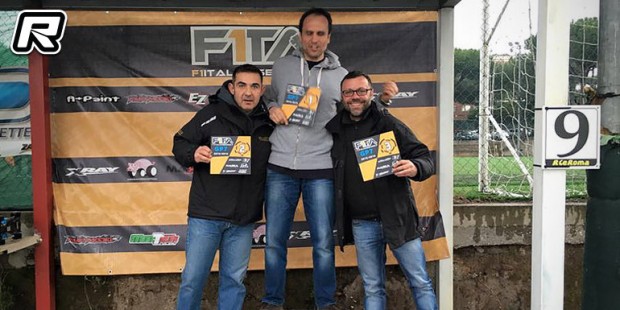 The F1ItalianSeries resumed with round 7 and 8 following some weeks off but unfortunately rainy weather made things unpleasant. The circumstances also lead to a slightly smaller field of drivers but nevertheless 20 racers attended and the qualifying of the GP7 round saw De Caro (Benetton) taking the TQ honours from Giorgio (Hesketh Racing). Championship leader Capuano (Ferrari) only placed in 6th after the qualifiers, showing that numerous drivers seemed to have upped their skills during the Winter. The actual race then had Capuano showing his real pace as he took the win in front of the second Ferrari of Magnocavallo. Cutugno (Red Bull) completed the top 3 result.

For the GP8 round race direction declared a wet race just before Q1, forcing the drivers to prep their cars with waterproof electronics as the weather turned to the worst and the pit lane transformed into a lake. Q1 and Q2 had very close fights for the positions to offer and the qualifiers finally made for a somewhat unconventional starting grid with Attura (Toro Rosso) grabbing the pole position from Cutugno (Red Bull) and third placed De Caro (Benetton). Nicosanti (Jaguar) rounded out the top 4. The main race was held under very heavy rain and none of the top drivers would fight for the overall win. After 16 minutes and two pit stops Attura (Red Bull) took the win from the Hesketh of Giorgio and the Jaguar of Nicosanti.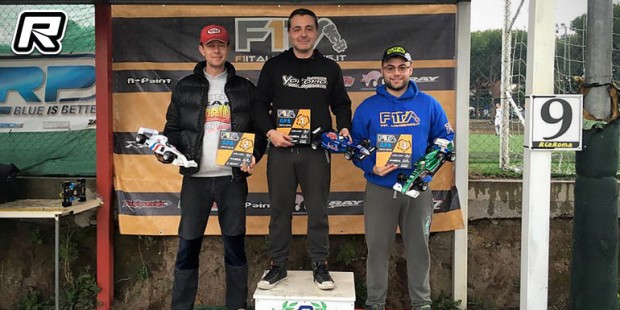 The next two rounds of the F1ItalianSeries will be held Lamberto Collari Rme circuit in Cassino on the 20th of March.
Source: F1ItalianSeries [f1italianseries.it]
---