February 3, 2016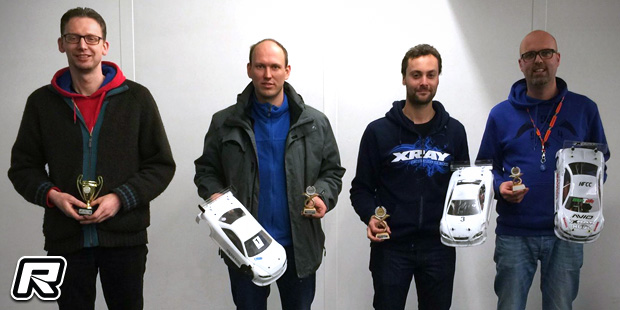 Following a successful opening round, the HFCC racing club of The Hague, the Netherlands, recently hosted the second round of the HFCC Indoor Racing Series. As with the previous round, Saturday was devoted to track building and practice while the actual race took place on Sunday. In the Touring 17.5T Stock class the battle for the TQ was on between Sybrand de Boer, Daniël Jansma and Steven Koiter with Sybrand holding the upper hand, placing his car on the pole position for the finals.

In the 1/12th scale class, run following the EFRA 10.5T rules, Steven Koiter claimed a pretty save TQ but behind him there was a great battle going on for the second to sixth place. In the end it was Tim Jansen claiming 2nd spot in front of Sybrand de Boer. The M-Chassis class lived up to the expectations with a lot of fun and great driver entries. During qualifying it became clear that the battle would be for second spot. Michael Lepelaar would take an easy TQ in front of Arnold Bijl and Patrick Mooyman in third.
The Touring Stock A-mains then offered great battles for the top 3 positions. Ultimately Steven Koiter (Xray) would take the win of the second round of the HIRS with Sybrand de Boer (Tamiya) in second place and Daniël Jansma (Xray) in third.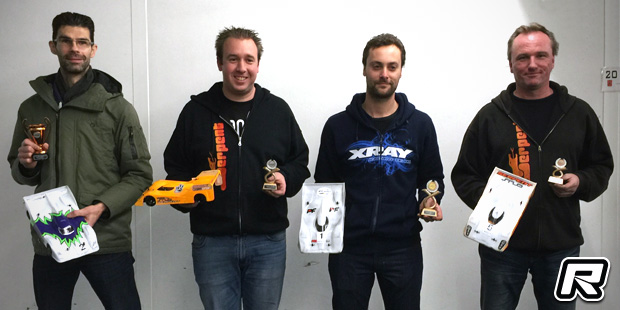 As expected Steven Koiter (Xray) would take the win in the 1/12th scale class. After some great battles for the second and third place it was Tim Jansen(Serpent) claiming runner-up spot in front of Martin Zevenhoven (Serpent).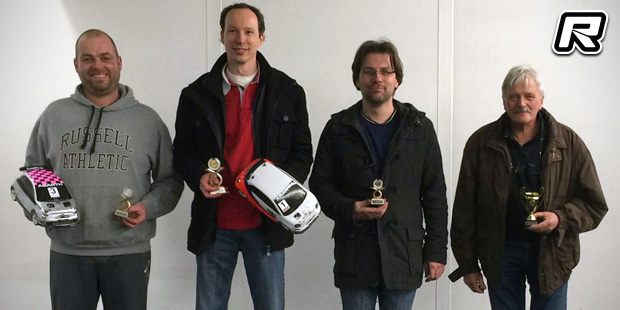 Finally in the M-Chassis class Michael Lepelaar took the win in the A-final with Patrick Mooyman second and Arnold Bijl third.
Source: HFCC [hfccracing.nl]
---