February 26, 2016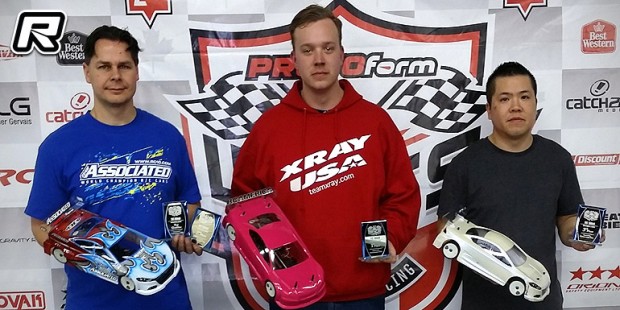 The Protoform Western Canadian Indoor Championship Series held Round 6 in Moose Jaw, Saskatchewan, hosted by Regina's FASTRAXX. Warm weather made for an easy drive for everyone coming from around Western Canada. Continuing their streak of breaking their registration records, this year was their largest turnout ever. In the Touring Car Modified class Team Associated's Peter Tozser had an amazing final qualifying run to put him on TQ. Unfortunately, a 3rd lap mistake put him basically to the back. Team Xray's Danny Buck capitalized on the mistake and never looked back, taking a solid win. Josh Carter was following close behind in second, until (literally) the wheels came off. Erwin Leong, running super smooth, then took over second spot. Meanwhile, at the back of the pack, Peter, running hard, managed to run through the field and made it back up to third, then a pass on Erwin put him on the second spot on the podium. Erwin, having a huge weekend, took the final spot in the class, and as the mains went on he would podium in every single class he was running.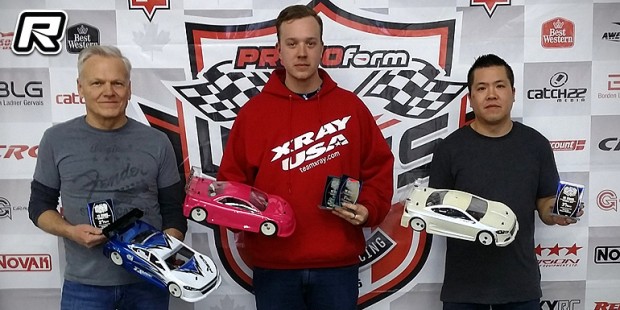 In the biggest class of the weekend, Touring Stock, TQ Xray Driver Danny Buck would run from tone to tone, taking the win by half a lap. Calgary's Jim Chapman would drive his Xray up from 5th to 2nd, followed closely by Erwin Leong in third.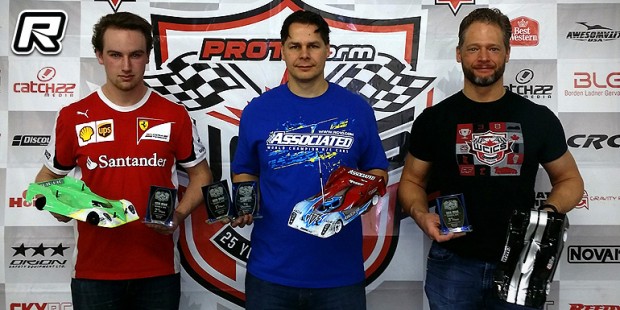 In 1/12th Modified Team Associated's Peter Tozser was on fire, repeating his Stock performance and running from TQ to podium unchallenged. Nick Volsky had a quiet race as he had a solid second place run behind Peter, and Josh Carter would keep his car in one piece and actually finish a 1/12th Modified run for third.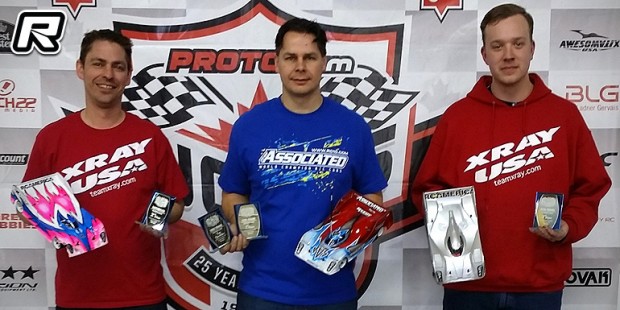 No heroic comeback was required from Team Associated's Peter Tozser this time in 1/12th Stock. He had a smooth race from TQ to podium. Xray filled up the rest of the podium, with Ryan Rice just holding on to second place by 1 second over team mate Danny Buck.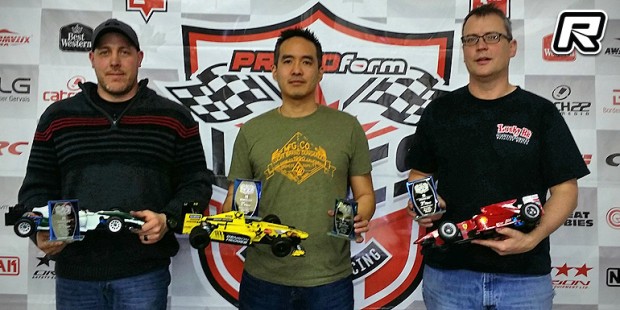 With a couple cars out before the start of the Formula main, it was down to what order these 3 would be on the podium. Lance Radke would finish just 0.3s behind winner Ivan Chan, with Phil Ursulescu taking third less than a lap back.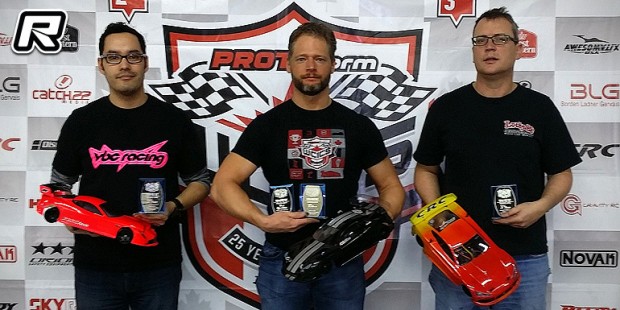 In Regina's biggest WGT turnout ever, WCICS President Josh Carter would TQ all 4 rounds, and looked like he'd run from tone to tone, but an errant marshal's foot dropped him back to second, and it would take 20 laps for him to retake the lead. Dennis Beck, running super clean, with the second fastest lap of the heat, held the lead for over half the race, until Josh passed, finishing a strong second. Third place would go to Phil Ursulescu, taking the last place on the podium 2 laps ahead of 4th, thanks to his smooth, consistent driving.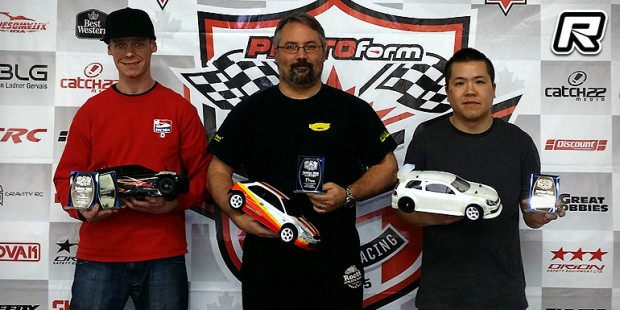 The Tamiya Mini had some epic battles to offer. The top 3 podium finishers put on a simply amazing race, "Fight of the Night"" definitely goes to Mini. Local favorite Robbie Langley, from pole, led for the first 1/3rd, when a mistake would drop him down to 3rd, with Scott West and Erwin Leong taking over the top 2 spots. Two thirds of the way through, Robbie would take back second, and with everyone within seconds of each other, this is when the real racing began. With Robbie and Erwin battling, that gave Scott a little space, but when Robbie got by he was on a mission! He closed the gap with just a few laps left, and the final 3 laps were so tight, including Robbie's amazing last corner pass, and Scott's equally amazing last-last corner undercut! Final result, Scott, Robbie and Erwin.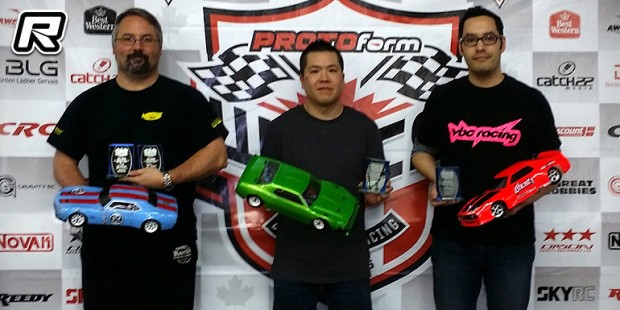 Not content with three 3rd place podiums, now it was time to taste the top spot. Erwin Leong drove from 4th on the CTA grid, posting the fastest lap of the heat, to take the win by just 0.8s over TQ Scott West. Dennis Beck was just a couple seconds behind to take 3rd spot.
Source: WCICS [wcics.ca]
---