February 11, 2016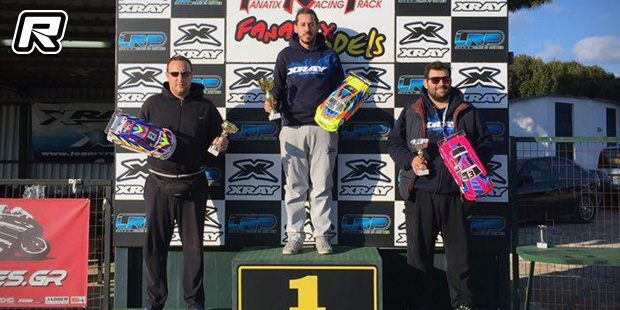 Round 3 of the Xray Winter Series Greece was held at the FRT raceway in Athens. The race attracted a good amount of drivers to compete in the three classes of Touring Modified, Formula and Pan Car and in the premier Touring Mod class it was Georgiadis who set the early pace and he would also take the overall TQ after winning all qualifying rounds. Amaxas snatched the 2 spot on the grid in front of Bratis.

In the finals Georgiadis again dominated the proceedings by scoring three tone-to-tone wins. Behind him Amaxas and Bratis battled for the runner-up spot and ultimately Amaxas was able to bring home the second place while Bratis had to settle for third.
Touring Modified A-final result:
1. Georgiadis
2. Amaxas
3. Bratis
4. Batas
5. Eleftheriou
6. Panagiotopoulos
7. Bouleros
8. Takas
9. Kordas
10.Chatzopoulos
In the Formula class Niotis ended the day on the highest step of the podium after winning two of the three A-mains. Xristidis held the upper hand over Panagiotopoulos to take the runner-up spot.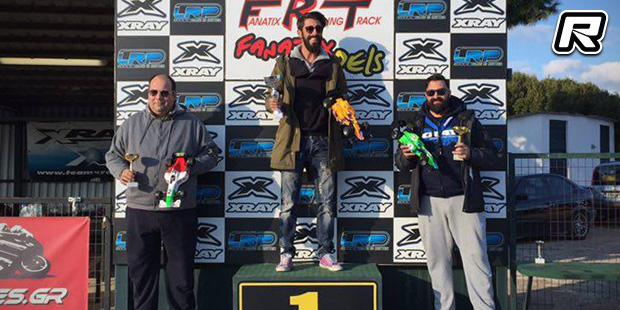 Formula A-final result:
1. Niotis
2. Xristidis
3. Panagiotopoulos
4. Bratis
5. Kritikos
6. Diamadis
7. Kakarikos
8. Mparmpas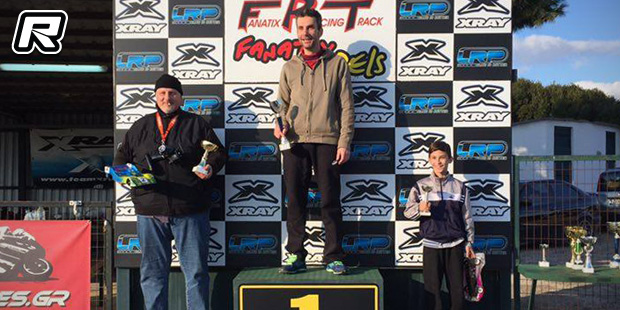 In the Pan Car class, were 1/10th and 1/12th scale cars ran together, Gavriilidis took the day's win from Gklianas and Moros in second and third respectively.
Source: Xray [teamxray.com]
---