February 29, 2016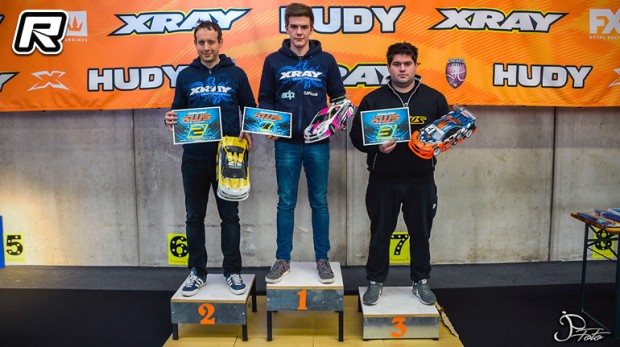 The final round of the Xray Winter Series Slovenia was held at the Medeuzza track in Italy in the three classes of Touring Stock, Formula and 1/12th pan car with drivers from Slovenia, Croatia and Italy in attendance. With round four being the final race of the series the Touring Stock and Formula title were still up for grabs. The qualifiers of the Touring Stock class saw Jan Popic taking the TQ spot from Alojzij Osvald and Rok Rudl while the Formula class was lead by Matevz Homar from Andrej Grebenc and Borut Svoljsak. In the 1/12th pan car class former European Champion Jernej Vuga claimed the pole position for the finals from Nejc Mihelic and Simone Bellin.

The A-mains of the Stock class then saw some nice fights for the top spots with the top 5 drivers being all in the mix. Only Jan and Alojzij seemed to have slight advantages and ultimately Jan Popic went home with the win from Xray teammate Alojzij. Dario Veseli rounded out the top 3 result. Overall the XWS Slovenia title in the Touring Stock class went to Jan Popic who won three races from Alojzij Osvald and Dario Veseli.
Touring Stock A-final result:
1. Jan Popic
2. Alojzij Osvald
3. Dario Veseli
4. Rok Rudl
5. Viktor Bolsec
6. Davide Ongaro
7. Matej Miklavec
8. Luka Busac
9. Rok Pongrac
10.Erik Klajnšček
The mains of the Formula class also were really exciting to watch. Andrej Grebenc and Matevz Homar served the spectators with some fun battles for the positions and in the end it was Andrej Grebenc (Xray) who took the day's win from Matevz Homar (Xray) and Borut Svoljsak (Xray). As for the overall results, Jan Pernarcic would be awarded with the XWS Formula title in front of Andrej Grebenc and Nejc Marcic.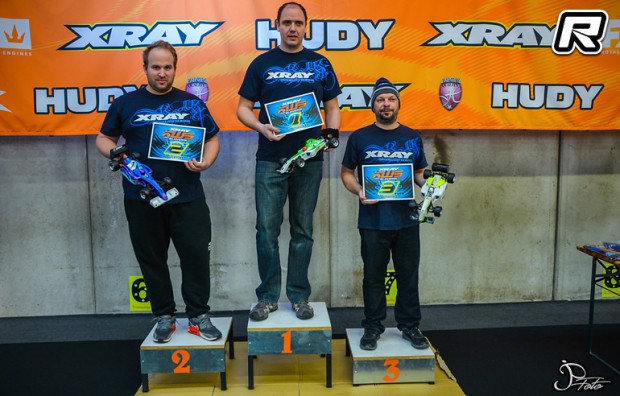 Formula A-final result:
1. Andrej Grebenc
2. Matevz Homar
3. Borut Svoljsak
4. Bosa Luca
5. Nejc Marcic
6. Saso Kramljak
7. Jan Pernarcic
8. Stefano Sinopoli
Finally in the 1/12th scale class Jernej Vuga Stendler would score a clean win from Valentin Mic and Nejc Mihelic but overall the XWS 1/12th title would go to Rok Rudl from Jernej Vuga Stendler and Nejc Mihelic.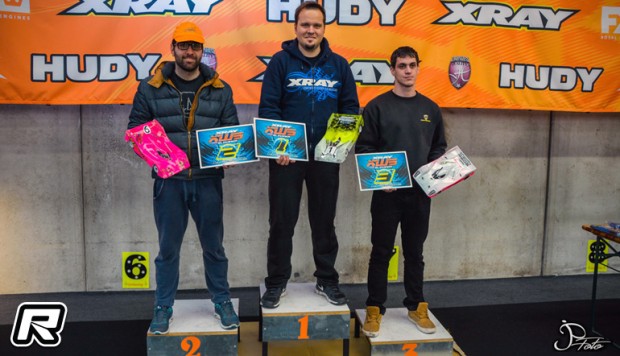 1/12th scale A-final result:
1. Jernej Vuga Stendler
2. Valentin Mic
3. Nejc Mihelic
4. Fink Denis
5. Luka Skolaris
6. Simone Bellin
Source: Xray [teamxray.com]
---