March 15, 2016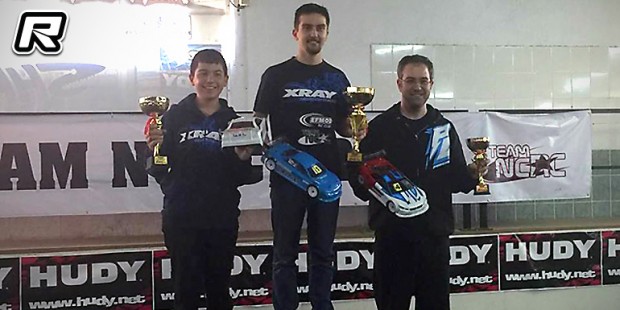 The opening round of the TORC Series was held at the Team Ncrc Arena in Lefkosa, Cyprus. In the premier Touring Stock class Mustafa Alp (Xray) took the TQ from Adnan Kanat (Xray) and Ahmet Kasap (Xray) and Mustafa would also easily win the first A-main with a margin of a lap as both Ahmet and Adnan suffered from an incident in the opening stages of the race. A2 then was a much closer affair as Adnan was in chase of Mustafa and he eventually took over the lead but a mistake of Kanat allowed Alp to regain the number 1 spot the same lap and from that moment on Mustafa Alp was able to cruise to the win to take the overall victory from Adnan Kanat and Niyazi Deniz.
Touring Stock A-final result:
1. Mustafa Alp – Xray
2. Adnan Kanat – Xray
3. Niyazi Deniz – Xray
4. Ahmet Kasap – Xray
5. Yiğit Gündoğdu – Xray
6. Umut Öztümen – Xray
7. Aktuğ Kalçay – Xray
8. Kağan Aydın – Yokomo
9. Murat Yazıcı – Xray
10.Kayhan Ketenci – Xray
In the Touring Modified class it was Niyazi Deniz (Xray) who came out fastest after the finals from Aktuğ Kalçay (Xray) and Mehmet Tabak (Xray) in second and third respectively.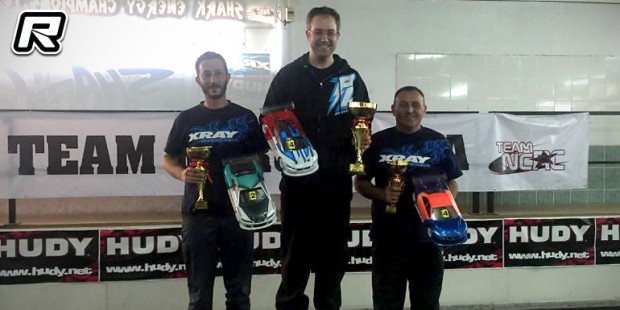 Touring Modified A-final result:
1. Niyazi Deniz – Xray
2. Aktuğ Kalçay – Xray
3. Mehmet Tabak – Xray
4. Nevzat Uluç – Xray
5. Sertaç Yalım – Xray
6. Nidai Kordal – 3Racing
7. Behzat Beysun – Xray
Source: Xray [teamxray.com]
---