March 2, 2016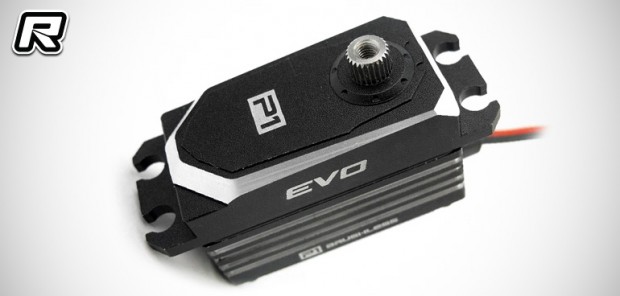 Coming soon from Evo are the P1 and P2 high-performance brushless servos. First up is the P1 (0.07s/10.2kg-cm), a low-profile offering with an all-aluminium heatsink case. The black anodised case sports machined silver details and the servo utilises stainless steel gears and it is high-voltage compatible for up to 8.4V input while also being dust and water protected with an IPX-4 rating.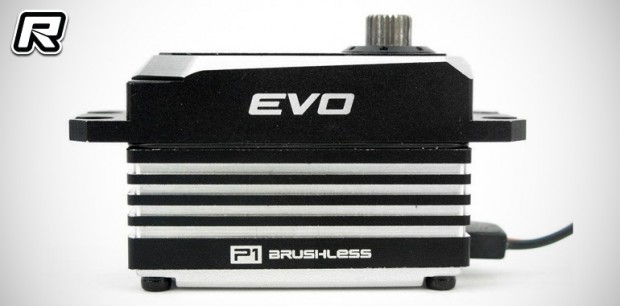 P1 specifications:
– Low-profile design
– Brushless motor – Made in Japan
– Voltage: 4.8V – 8.4V
– Speed: 0.09sec/60° (6.0V), 0.07sec/60° (7.4V)
– Torque: 7.8kg/cm (6.0V), 10.2kg/cm (7.4V)
– Dimensions: 41x21x27.6mm
– Weight: 41g
– Case: CNC black anodised aluminium case
– Gear: Stainless steel gears
Also new is the P2 0.07s/24.8kg-cm), a standard size servo with CNC-machined black aluminium case, stainless steel gears and a powerful, Japan-made brushless motor. Like the P1 the P2 is high-voltage compatible. Like the P1 the P2 features IPX-4 dust and water protection.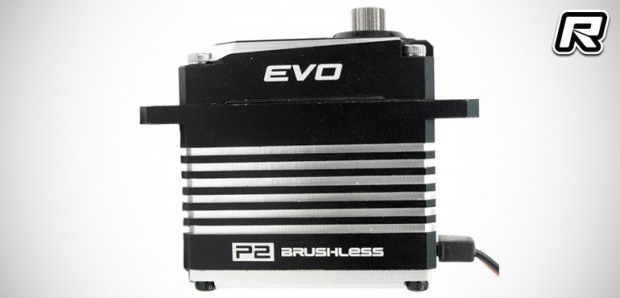 P2 specifications:
– Brushless motor – Made in Japan
– Voltage: 4.8V – 8.4V
– Speed: 0.10sec/60° (6.0V), 0.07sec/60° (7.4V)
– Torque: 18.2kg/cm (6.0V), 24.8kg/cm (7.4V)
– Dimensions: 40x21x38.5mm
– Weight: 68g
– Case: CNC black anodised aluminium case
– Gear: Stainless steel gears
Source: Evo [evotechrc.com]
---