March 1, 2016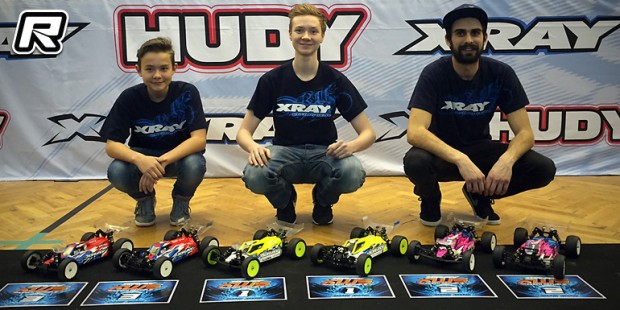 Round five of the Czech Xray Winter Series was held in Kolin over the weekend. As usual the track was an all-carpet affair with removable jump sections to allow the running of both electric on-road and off-road classes. Xray's Kaja Novotny would TQ the 2WD Buggy class even though he at first struggled with the somewhat low grip conditions created by the mandatory slick tyres. Kaja's team mates Zdenek Miksovsky and Martin Korinek would round out the top 3 so far. In 4WD Kaja made a couple of mistakes in Q1 but he stroke back in the second and third qualifier to grab a second TQ this weekend. The top 3 was completed by Milan Mudra and Zdenek Miksovsky.

The triple 2WD A-mains then saw a dominating Kaja that won all three legs to take the day's win in front of Zdenek Miksovsky and Milan Mudra.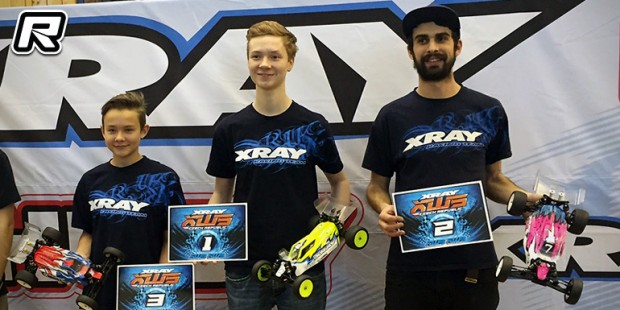 2WD Buggy top 5 result:
1. Kaja Novotny – Xray
2. Zdenek Miksovsky – Xray
3. Milan Mudra – Xray
4. Martin Korinek – Xray
5. Martin Koncel – Xray
The Kaja show continued in the 4WD Buggy A-mains with the young man taking wins in A1 and A2 to score his second overall win of the day. Behind him it was again the duo of Zdenek and Milan who made up the top 3 result with Frantisek Kalenda and Martin Korinek completing the top 5.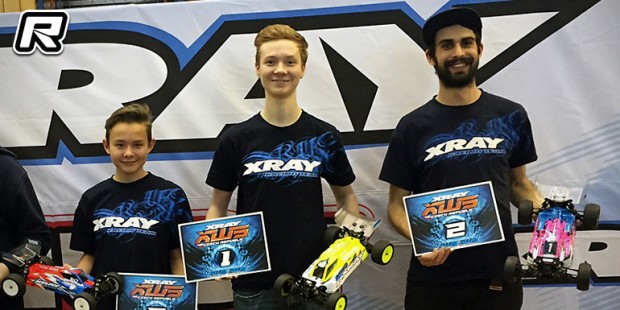 4WD Buggy top 5 result:
1. Kaja Novotny – Xray
2. Zdenek Miksovsky – Xray
3. Milan Mudra – Xray
4. Frantisek Kalenda – Xray
5. Martin Korinek – Xray
Source: Xray [teamxray.com]
---