March 23, 2016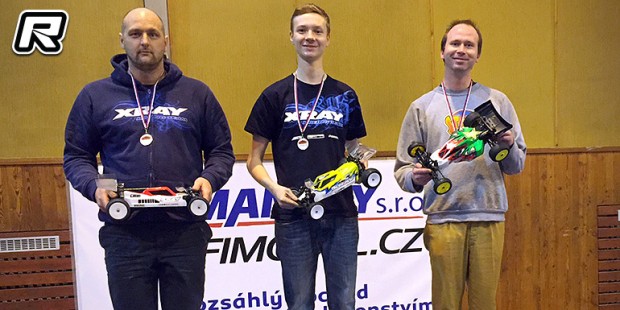 Round seven of the Czech Open Challenge was held in Prague and it saw Xray's Kaja Novotny sweeping the 2WD Buggy qualifiers despite only arriving late due to attending the final round of the Mibosport Cup held the day before. Vaclav Broz and Arnold Lorenz qualified 2nd and 3rd while in 4WD Buggy Kaja TQ'ed round 1 and 2 but he had to retire in Q3 due to technical issues.

In the 2WD finals Kaja continued to dominate by taking A1 and A2 in style to grab the overall win with one leg to spare. Martin Koncel would end the day on the runner-up spot while Arnold Lorenz rounded out the top 3 result.
2WD Buggy A-main result:
1. Kaja Novotny – Xray
2. Martin Koncel – Xray
3. Arnold Lorenz – Team Durango
4. Thomas Mager – Team C Racing
5. Nik Becvar – TLR
6. Vlastimil Smolik – Xray
7. Vaclav Broz – SWrkz
8. Frank Hempel – Team Durango
9. Jindrich Jirak – Xray
10.Jan Vild – Team Durango
The opening 4WD A-main again saw Kaja suffering from technical gremlins and he had to retire sitting in P1. However after sorting out the issues Kaja was able to score easy wins in A2 and A3 to snatch another overall win that day. Behind him, Frantisek Kalenda and Jindrich Jirak completed the top 3 result.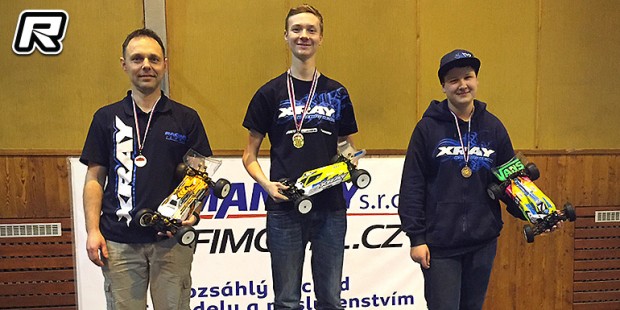 4WD Buggy A-main result:
1. Kaja Novotny – Xray
2. Frantisek Kalenda – Xray
3. Jindrich Jirak – Xray
4. Jaroslav Petrovic – Team Associated
5. Jiri Garbaczewski – Serpent
6. Michal Patera – n/a
7. Martin Koncel – Xray
8. Vaclav Broz – SWorkz
9. Marcel Dostal – Xray
10. Vlastimil Smolik – Xray
Source: Xray [teamxray.com]
---