March 16, 2016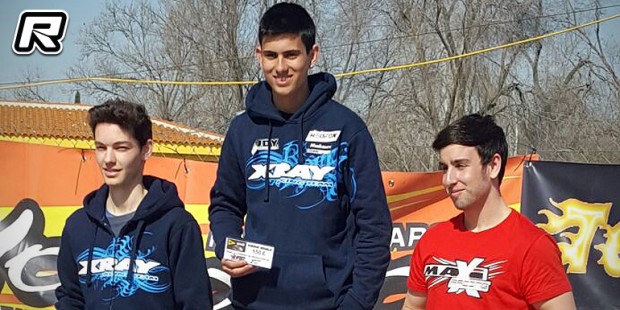 The opening round of the Spanish National Series was held at the CAPA club in Madrid. In the Touring Modified class David Perez, coming from the TQ spot, would win the opening A-main pretty easily but A2 was a different affair as after a bad start of David, Carlos Lambas would lead for a good part of the race until David found his groove in the very last minute which allowed him to overtake Carlos for the win with one final leg to spare. Overall, behind David, Eduardo Escandón and Javi Ferrando would make up the Modified class podium.
Modified A-main result:
1. David Pérez
2. Eduardo Escandón
3. Javi Ferrando
4. Beto Rivera
5. Gonzo Garcia
6. Javier Alonso
7. Carles Echarri
8. Javier Basante
9. Francisco Javier Hidalgo
10.Carlos Atienza
In the Touring Stock class, TQ David Perez had a mixed A-main as he had to pull out in A1 with tyre issues. A2 then went to the pole position holder but A3 again was a mixed affair as he got hit in the opening lap, having him drop back to 6th. David was able to recover to 3rd and this would also be his overall result while up front Rafael Ortiz took the win from runner-up, Carlos Lambas.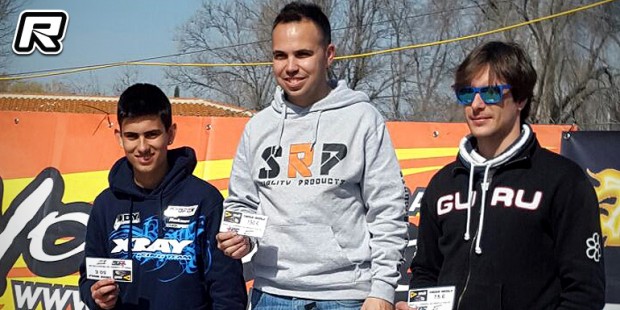 Stock A-main result:
1. Rafael Ortiz
2. Carlos Lambas
3. David Pérez
4. Marcos López
5. Marc Moix
6. Gonzalo Gomez
7. Juan Cáceres
8. Ramón Guasch
9. Pedro Blanco
10.Chicha Rioja
Source: Xray [teamxray.com]
---