March 14, 2016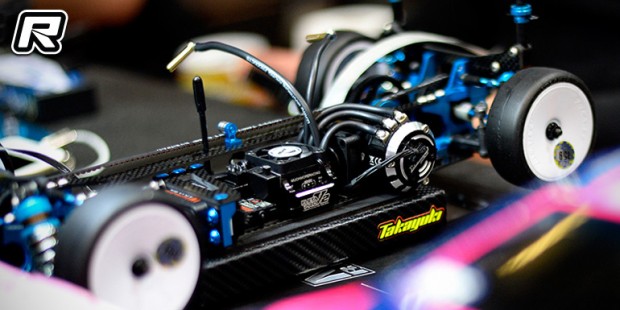 Rumours about a possible new Tamiya 1/10th electric touring car are around for some time and with the TRF factory team trying to hide their prototype cars with negligible success during the recent races, things now start to materialise. Since the weekend first official information is available about the features of the TRF419X named kit that will include newly designed parts such as super short shock absorbers and a new aluminium 05G front suspension mount that offers a 0.5mm lower setting that the previous 1XD-F part for improved cornering stability. Other parts included are redesigned suspension arms, front and rear bulkheads, a new carbon fibre and aluminium servo mount, new rear uprights, damper stays and battery holders. More information should become available in time for the release which is schedule for May.
New features:
– A range of updates to part designs, attachment positions and material contribute to an evolved package, with particular emphasis upon a lower center of gravity.
– Carbon fiber double deck utilizes 2.15mm thickness lower deck (0.1mm thinner) for further improvements in chassis flex.
– New super short oil dampers ensure better steering bite and response.
– The front uses a new 05G suspension mount (0.5mm lower than previously available 1XD-F mounts) for a lower roll center, boosting cornering stability.
– Suspension arms are molded in a special new material and have a modified design to adjust damper attachment angle (front: inwards, rear: outwards).
– Rear uprights have a new design.
– Front and center ballast weights included for those using this chassis in official races.
Source: Kentech [kentech.wordpress.com]
---