March 17, 2016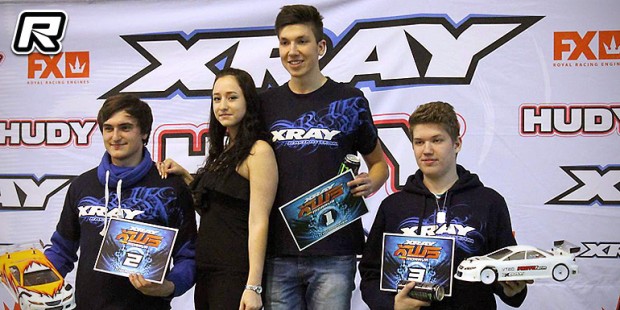 The final round of the Xray Winter Series Morava was held in the sports hall of Jedovnice with more than 70 drivers attending in the five classes of Touring Open, Touring Stock 17.5T, World GT, Formula and Hobby. Especially the Open A-mains were a pretty exciting affair after pre-event favourite, Kuba Simurda, suffered from a broken battery pack in A2. Returnee Jarda Kopecky would make maximum use of the situation to finish the leg with a win. Therefore it was all about the final A-main but with a fresh battery pack Kuba was off and away to take the day's win from Jaroslav Kopecky in second and Michal Vitamvas in third. Overall Kuba would also take the series title in the Open class. Michal Vitamvas came in second from third placed Margony Erik.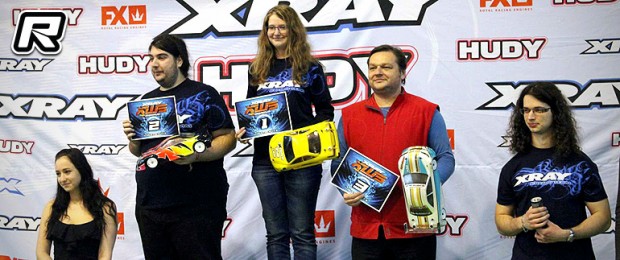 Not less of an exciting class, Touring Stock had Marketa Vitamvasova taking the day's win after TQ holder, David Mestan made driving errors in every final. Behind the two Bronislav Vykutil completed the top 3. In the championship it was again Marketa who came out successful to take the overall win from David Mestan, while Jakub Dalecky rounded out the top 3.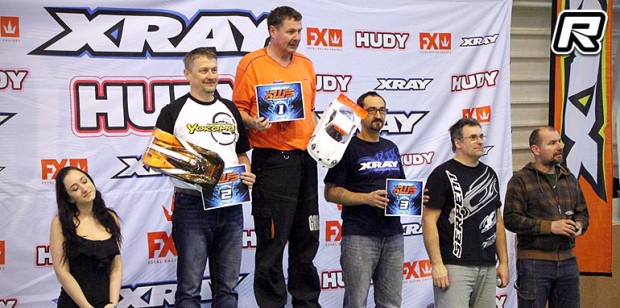 In the World GT class Miroslav Jurenka took the third win in a row, this time from Martin Zavra and Tomas Sedlacek. Overall it was also Miroslav who took the winning honours from Martin Zvana while Jindrich Kana finished the season in third.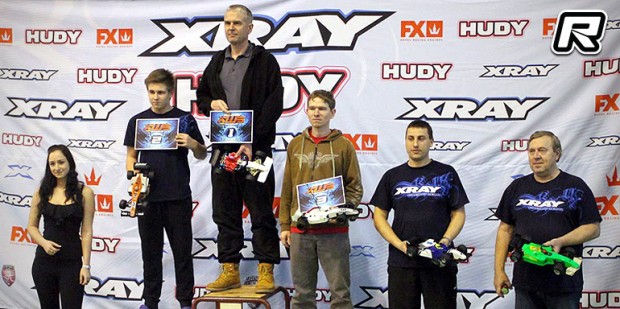 The Formula category had Libor Prchal coming out fastest from Lukas Hoch and Miroslav Krizek. Overall the top 3 would be Lukas Hoch from Svetlin Douhlevski and Martin Janicek. Finally and after some very entertaining finals David Kana would take the win in the Hobby class from Milan Cendlin and Vilem Augustynek. Overall David Kana came out fastest from Milan Cendelin and Jan Zernicek.
Source: Xray [teamxray.com]
---