April 23, 2016
Round 2 of the Alberta Touring Series was held in Edmonton, Alberta with the NASCAR club hosted a great event with 117 entries across six classes. The focus of this series in its second year would be to have fun, keep rules to a minimum, save budget conscious racers some money with less travel and create a friendly provincial rivalry. The format for the weekend would be four qualifiers and triple mains for everyone. In the Touring Modified class, TQ Wayne Mah (Awesomatix) would take A1 and A2 in dominating fashion, with Ryan Berry (Awesomatix) winning A3 to finish 2nd and Joe Levesque (Awesomatix) taking 3rd.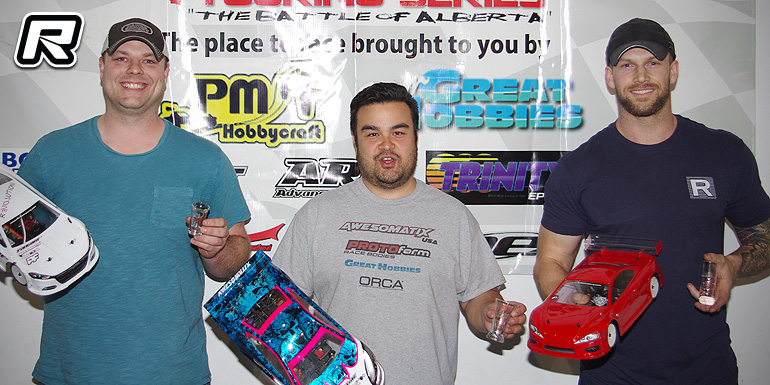 In the Touring Stock class with 35 entries, TQ Wayne Mah (Awesomatix) again took convincing wins in A1 and A2 but A3 would also be exciting to see who would be on the podium with Ryan Berry (Awesomatix) finishing just ahead of Joe Levesque (Awesomatix) taking a well-deserved 3rd.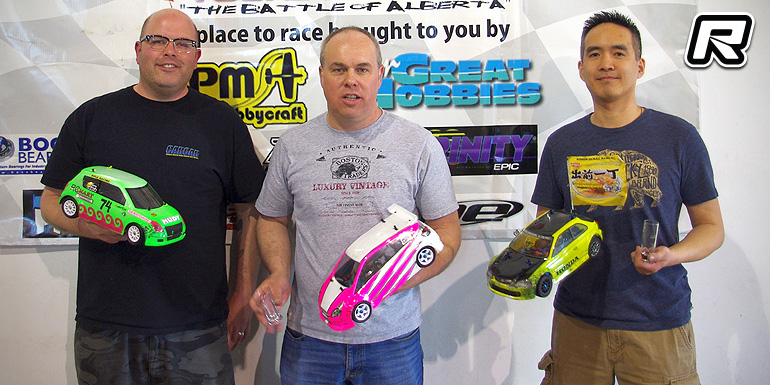 In the Tamiya Mini class, TQ Ivan Chan and Walter "Mini King" Slany having won one main each took it to the A3, with Walter beating Ivan to the finish line by a few car lengths for the overall win. The battle for 3rd in A3 was also intense with Tim Bulb prevailing over his challengers to secure the final spot on the podium.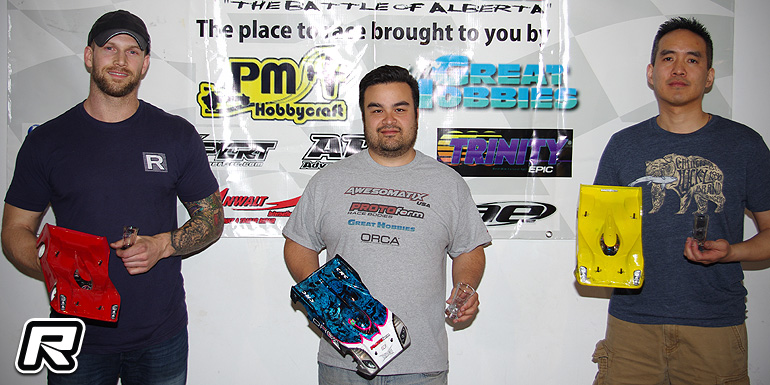 In the 1/12th Scale Stock 13.5 Class, TQ Wayne Mah was at it again winning both A1 and A2. The battle for 2nd and 3rd was still to be decided between 5 racers in A3 with Ivan Chan prevailing in 2nd and Ryan Berry in 3rd overall.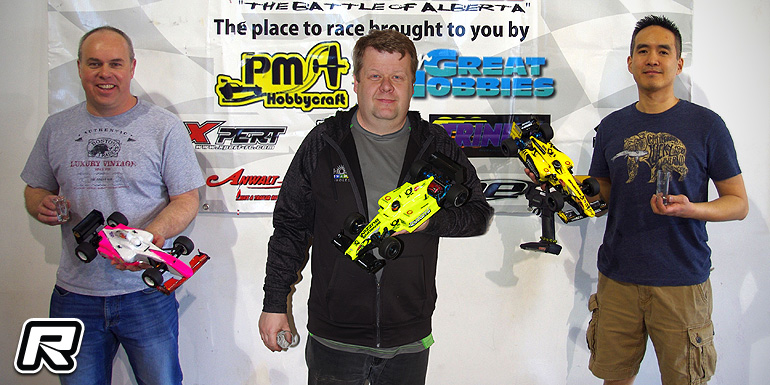 In the Formula class, TQ Ian Brooks would win A1 and A2 in both very close battles over Ivan Chan. 3rd place would be on line for 4 different racers with Walter Slany prevailing in the closing laps that would secure the final spot on the podium.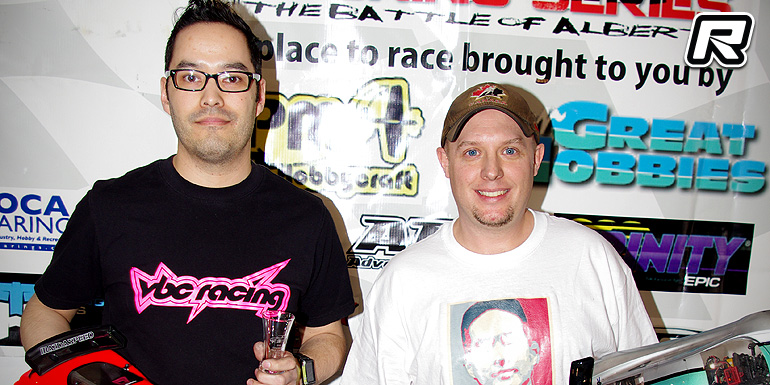 Finally in the Alberta Scale Spec class, TQ Dennis Beck had his hands full finishing poorly in A1 but winning A2. Cal Freeman would win A1 but finish poorly in A2. Three other drivers were in the mix for podium spots if they did well in A3. When the dust settled, Dennis Beck would win A3 securing the overall win, with Cal Freeman 2nd and Ian Brooks 3rd respectively.
Thanks to Patrick O'Rourke for the report.
---