April 2, 2016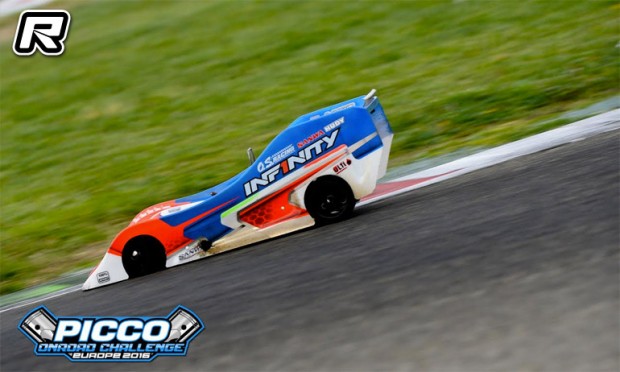 Finding himself tied at the top of the standing with Alberto Picco after two of the four rounds of qualifying, Lamberto Collari is overnight Top Qualifier at the 2016 Onroad Europe Picco Challenge thanks to a better best time over his arch rival. Only gaining a fifth time in the first round due to his engine being too lean, the Infinity driver then managed to sort things out and TQ'd round 2 edging Shepherd's Christian Cavicchioli by half a second. Despite feeling a slight understeer in the second half of the round, Lamberto looked pleased with how his package performed and is of course looking forward for the continuation of the race.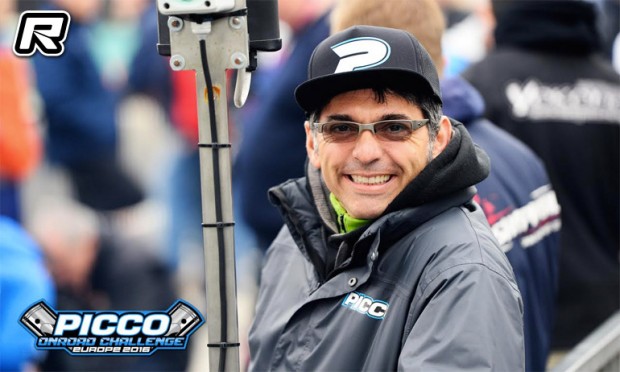 Functioning as the event host and top driver, Alberto Picco debuted his new MRX-6 finishing the day in second position, one point ahead of his team driver Robert Pietsch. Looking very consistent with a second in Round 1 and a third in Round 2, the veteran looked very comfortable, although he's looking to improve the feeling and the knowledge with his new car.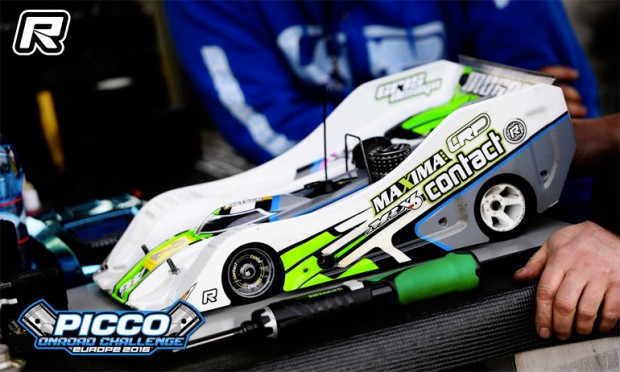 TQing Round 1 by only 2/10ths over his team manager, Robert PIetsch then threw away the chance to repeat in Round 2 making a mistake that would put him in the grass and only managed to recover to finish sixth. Feeling he had the pace to TQ again in Q2, the former World Champion said his car is performing great even if it's "a bit tricky to drive on additives", the German being used to run "clean" tires.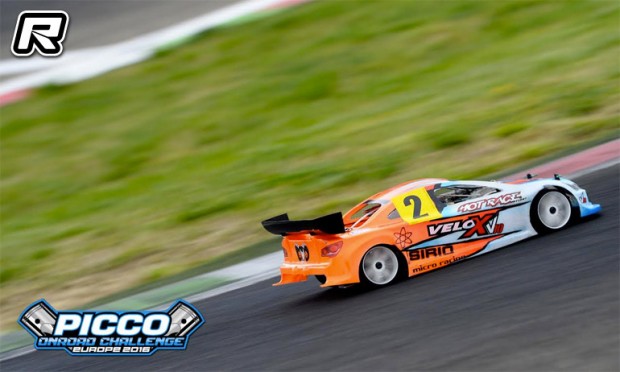 In the smaller 1/10 200mm class the overnight TQ went to Alessandro Balboni, the Shepherd driver able to TQ both the Rounds in good style. Although it looked like the first qualifier would have to go to reigning Italian Champion Luca Redaelli, a gearing coming loose forcing the Capricorn driver into the pits, Alessandro took the TQ ahead of Michele Scaglioni and backed up his result with another solid run in Q2 that allowed him to finish ahead of Manuel Strano to top the general point standings.
View more event images here.
Source: Picco [teampicco.com]
---