April 20, 2016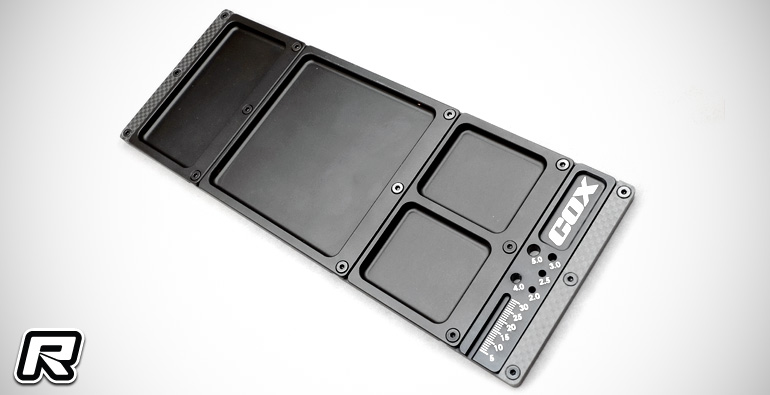 Cox have introduced a range of pit accessories such as an aluminium parts tray, a rebound gauge and a chassis stand. Starting with the parts tray, it is made of 6061 aluminium and offers an expandable design with different trays can be connected to one larger one. An attachment allows to measure screw or linkage lengths, screw diameters and the five holes also take bullet-type connectors while soldering. The trays are available in four different colours with carbon strips covering the outer connection holes when not in use.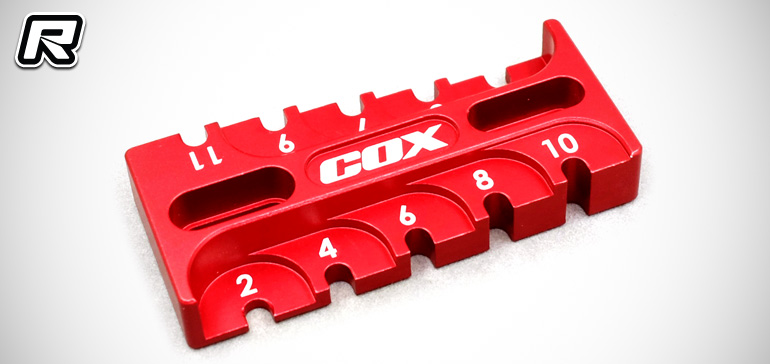 Next up is the suspension rebound gauge multi tool. Again machined from 6061 aluminium the gauge allows to easily set and measure the droop of shock absorbers in a range of 2mm up to 11mm. The tool, available in four colours, also holds ball ends to make assembly of the shock shafts easy.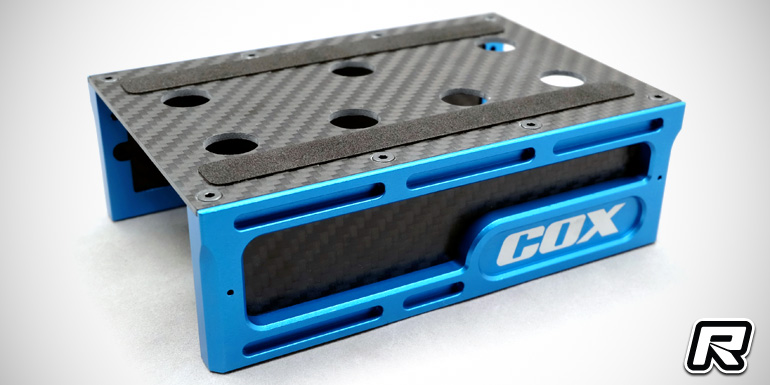 Last but not least comes the aluminium and carbon fibre chassis stand. Made up of aluminium and carbon fibre side plates decked with a carbon fibre plate the stand offers foam padding to keep the chassis from sliding around and a total of seven holes allow to hold up to four shocks and three differential while building and maintenance. Like the other accessories the car stand is available in a range of colours.
Source: Popular Market Limited [ppm-rcracing.com]
---