April 18, 2016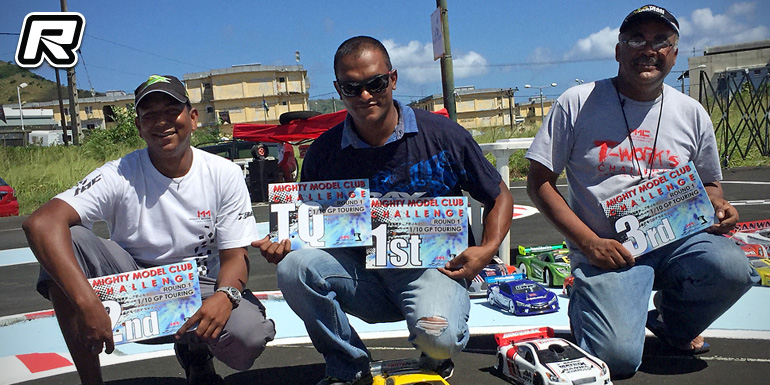 Round one of the Mauritius National Championship was held at the Winner's Speedway track on a sunny Sunday even though it rained on the previous night. The event was run in three different classes, 1/10 GP, 1/10 EP and 1/8GT. In the 1/10 GP class, Clarel Lacour took the top qualifying honours followed by Kenny Allas. During the final, Clarel showed confidence and managed to handle the pressure from both Giovanni Arekion and Keny Allas. Clarel opted for a less aggressive and softer setup this time around due to the low traction on that day and during the last 5 minutes of the 30-minutes final, Clarel managed to open a gap of two laps.
1/10 Nitro Touring top 3 result:
1. Clarel Lacour – Xray
2. Giovanni Arekion – Xray
3. Kenny Allas – Xray
In 1/10 EP, it was a very tricky race and took the racers time to find a good setup due to the low traction. Flavio Jacquin was the top qualifier after a strong battle with Clarel Lacour and Olivier Lebon. Flavio then also went on to win the finals followed by Olivier Lebon and Hyder Ghani.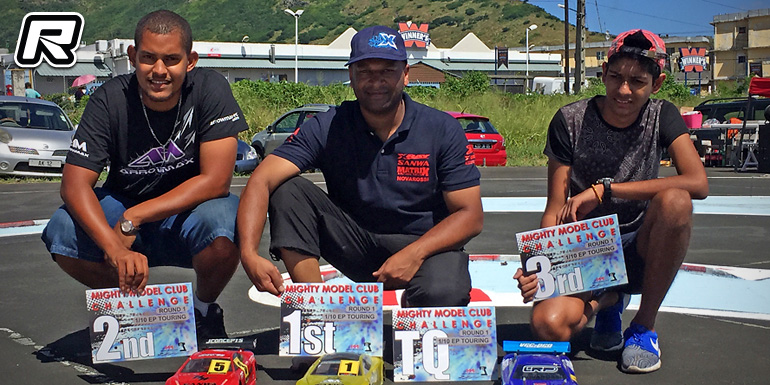 1/10 Touring top 3 result:
1. Flavio Jacquin – Xray
2. Olivier Lebon – Spec-R
3. Hyder Ghani – Xray
Source: Xray [teamxray.com]
---