April 28, 2016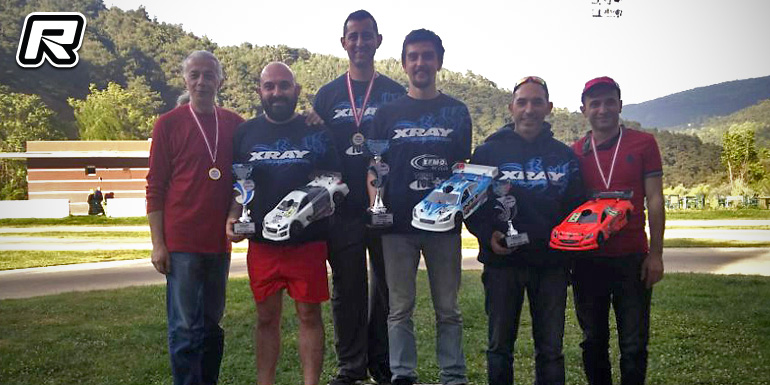 Round one of the Turkish TORC series was held in Bumod Bursa in pretty cold weather conditions. About 70 drivers competed in the four classes of 1/8th nitro on-road, 1/10th nitro on-road as well as electric Modified and Stock Touring. In the 1/10th Nitro class it was Mustafa Alp who dominated qualifying by TQing all five qualifiers to grab the overall TQ easily. In the 45-minute main final Mustafa easily pulled away from the field and he was able to cruise to the win with a 5-lap lead on Halit Körpe, who was promoted into the second spot thanks to some last minute carnage caused by a rain shower in the closing stages. As the only top driver who did not change tyres mid-race, Alain Sarafyan was awarded with a third place and the final podium spot.
1/10th Nitro final result:
1. Mustafa Alp
2. Halit Körpe
3. Alain Sarafyan
4. Cengiz Gökbulu
5. Mert Ekinci
6. Haluk Soyyörük
7. Onur Vardar
8. Ali Kaya
9. Murat Yazıcı
10.Kerem Düzgit
In Touring Stock it looked like Mustafa would be able to take his nitro qualifying performance over to the electric class as he won the first three qualifiers. He opted to sit out Q4 for lunch and then forgot to charge batteries for Q5 and this allowed Ahmet Kasap to take the two final qualifiers with his Q5 time being 0.1 second faster than Mustafa's, handing the pole position for the finals to Ahmet. In the opening A-main, Mustafa continued to be "off track" a bit as he used a new set of tyres without additive or tyre heater, resulting in a complete disaster. He made up for the shame in A2 though when finally his tyres came in and he was able to grab the leg win. The third and decisive final then was a pretty exciting one when Ahmet and Mustafa collided at the start due to an out-of-control car of Ahmet. This allowed Umut Öztümen to take the lead but it was not for long as Mustafa quickly passed Ahmet and shortly after Umut to grab the lead that he would hold onto until the checkered flag. Overall Mustafa would take the win from Umut and Ahmet.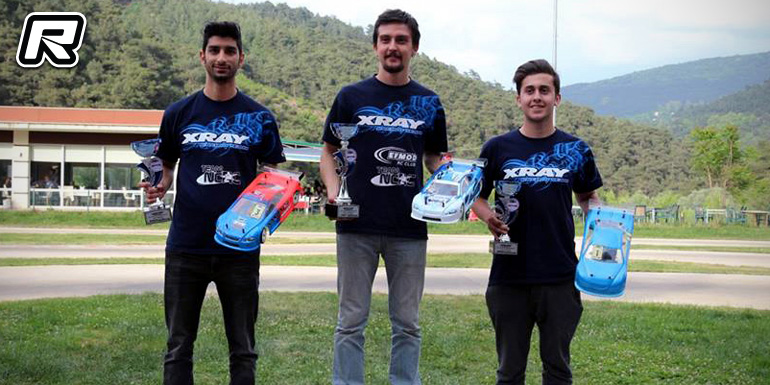 Touring Stock A-main result:
1. Mustafa Alp
2. Umut Öztümen
3. Ahmet Kasap
4. Onur Karaçuhalılar
5. Ali Çağlar
6. Yiğit Gündoğdu
7. Murat Çağış
8. Kağan Aydın
9. Sefer Kürşad Alalma
10.Kayhan Ketenci
In the Touring Modified class it was Erol Ucar who came out successful in the A-mains from Kayhan Tekenci and Fatih Kaya.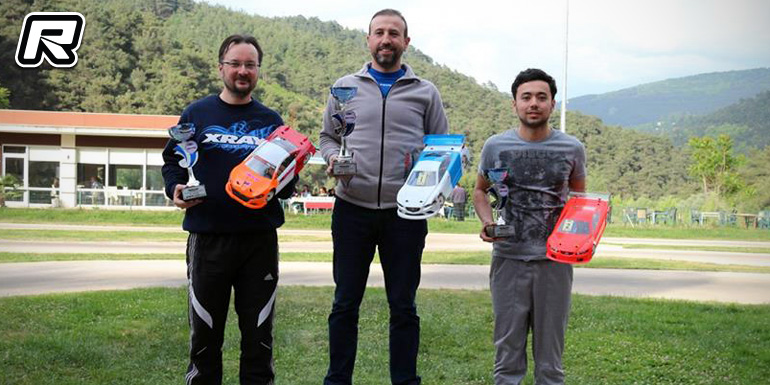 Touring Modified A-main result:
Erol Ucar – Xray
Kayhan Ketenci  – Xray
Fatih Kaya – Xray
Deyvi Levitas – Xray
Cem Nizam Oğulları – Xray
Kaya Kin – Serpent
Sertaç Yalım – Xray
Mehmet Nazar – Serpent
Sefer Kürşad Alalma – Xray
Source: Xray [teamxray.com]
---