April 12, 2016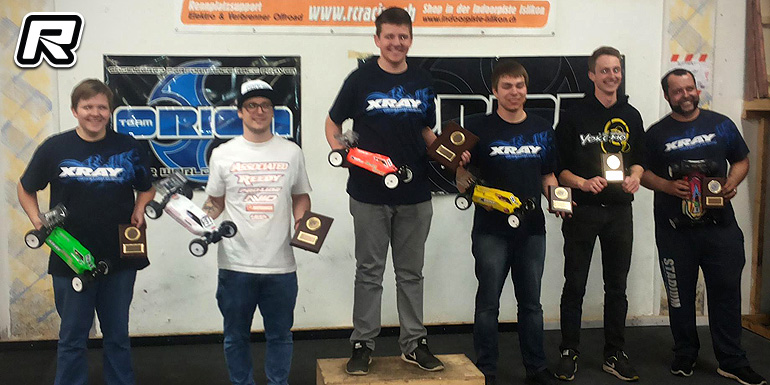 Round two of the Swiss 1/10th Electric Off-road Nationals was held at the HVBRS indoor track in Islikon. The qualifiers would be won by Nico Schmid in the 4WD class while Fabian Widmer grabbed the 2WD TQ honours. The 4WD A-mains then saw Patrick Hofer taking advantage of a mistake of Nico in A1 but the latter stroke back in A2 and A3 to take the overall win from Patrick Hofer and Romeo Grass in second and third respectively.
4WD A-main result:
1.Nico Schmid – Xray
2.Patrick Hofer – Team Associated
3.Romeo Grass – Xray
4.Robin Frischkopf – Xray
5.Fabian Luca Widmer – Yokomo
6.Sven Zünd – Schumacher
7.Florian Schmid – Xray
8.Oliver Krähemann – Xray
9.Philip Jeisy – Yokomo
10.Adi Riederer – Xray
The 2WD finals saw Nico winning the opening mains to take the day's win early. Fabian Widmer would end the day on the 2 spot with Patrick Hofer rounding out the top 3 result.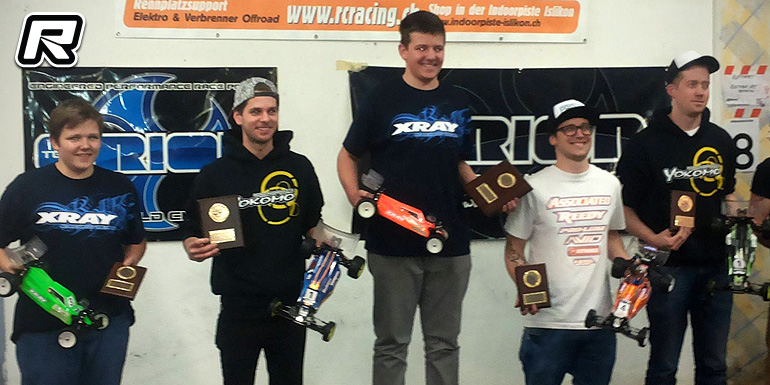 2WD A-main result:
1.Nico Schmid – Xray
2.Fabian Luca Widmer – Yokomo
3.Patrick Hofer – Team Associated
4.Sven Zünd – Schumacher
5.Philipp Huber – Durango
6.Florian Schmid – Xray
7.Philip Jeisy – Yokomo
8.Gregi Gassmann – Kyosho
9.Robin Frischkopf – Xray
10.Oliver Krähemann – Xray
Source: Xray [teamxray.com]
---