April 3, 2016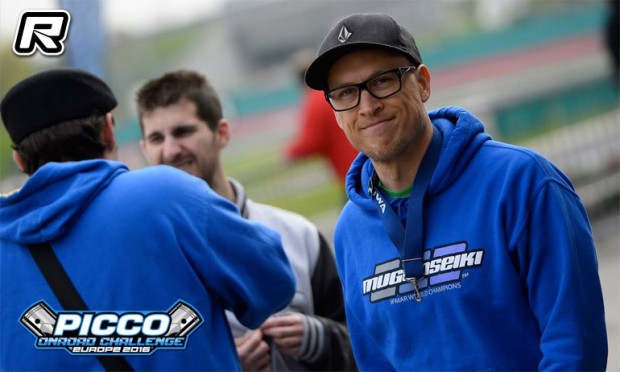 At the end of the four rounds of qualifiers the overall TQ honours went to Mugen's designer and factory driver Robert Pietsch, who ended up on a tie with Lamberto Collari but managed to snatch the first spot on the grid from the 9-time World Champion thanks to his Q3 time, two seconds faster than Collari's Q4 TQ. Looking pleased with his newborn MRX-6 and his Picco engine, Robert was of course happy to be able to start out in front for the A-Main.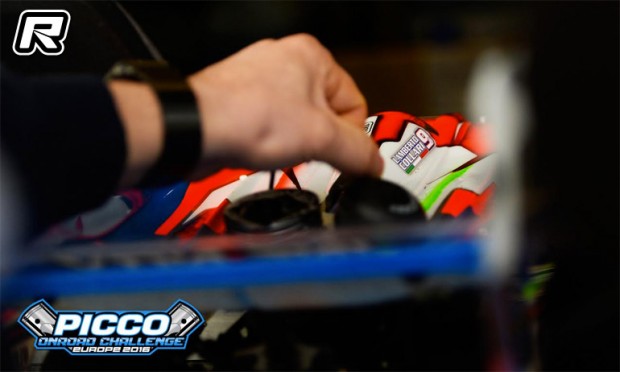 Finishing Qualifying in second place ahead of Infinity team mate Tironi, Lamberto Collari said himself "satisfied" with how his package performed and added he "now feels he's on pace to fight for the win". Finishing second in Q3, only 4/10ths of a second behind Pietsch, he then went on to TQ Q4 with a .5sec advantage on team-mate Tironi.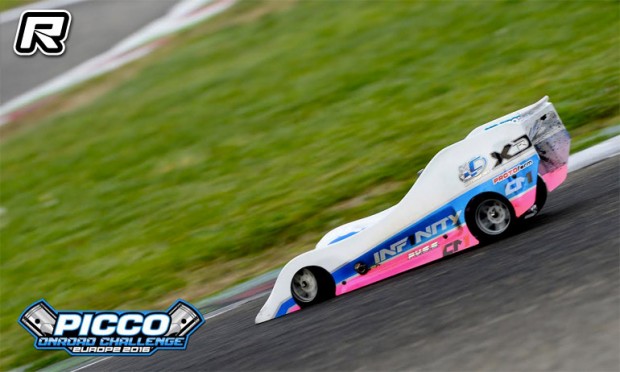 Third on the grid for the 45 minutes long A-Main, Tironi managed to put his XRD-FT Line powered Infinity just ahead of the event host Alberto Picco's Mugen. With the whole team Infinity making the trip to Fiorano, Carmine Raiola ending Qualifying in eight position and Teemu Leino in twelfth, the Finnish driver deciding not to use tyre additives in order to test the car for the upcoming ENS Season, Francesco's results puts two of the Japanese cars in the top three and with him feeling confident for the long run it will be a good show.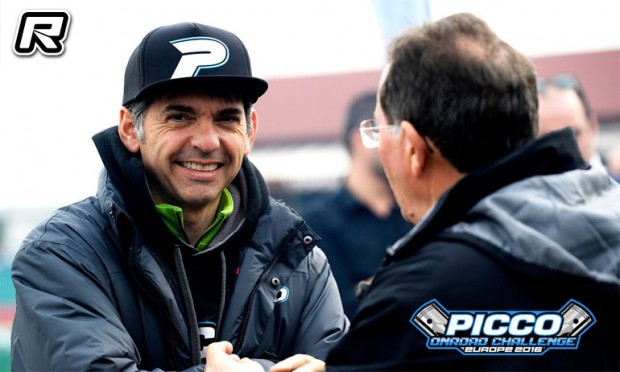 Alberto Picco said himself "half happy", as while his new Mugen MRX-6 was performing great in Q3, he came too tight in a corner and caught the curbs, resulting in his car taking off with a huge loss of time. Q4 wasn't good either due to a lean engine that forced his brother, the famous Edo, to call him back in the pits to tune it.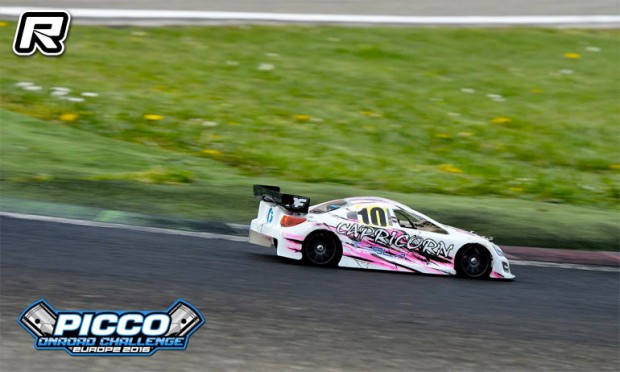 The 200mm class saw the charge of reigning national champion Luca Redaelli, who recovered from yesterday's two bad runs TQing Q3 and Q4 in style and climbing the standings to a tie with Balboni, and with his best run being the only 16-lap run of the event that gave him the overall TQ for the A-Main. "Finally" was how the Capricorn driver briefly summed up his recovery, obviously relieved with being able not only to compete in the main, but also to start it out from pole.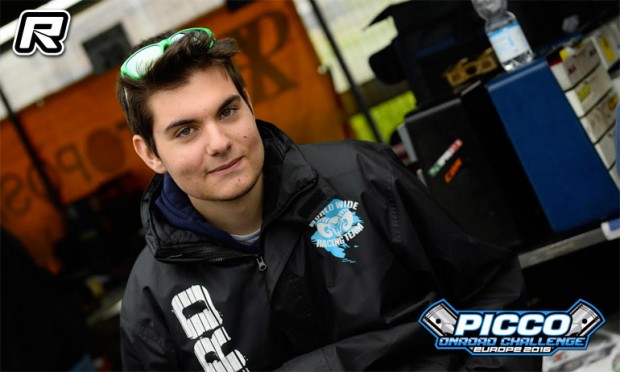 TQing both the rounds yesterday, Alessandro Balboni didn't start his day out in the best of ways, managing to complete only three laps in Q3 due to a stripped gear. With two TQs already in the bag, he said he then opted for using Q4 to test bigger tires for the main final in order to fine tune the car for the condition and to get used to driving with a higher car, and although he obviously only managed to get fourth for the round he is still happy to start from second ahead of Strano who completed the top 3 edging Shepherd's very own Patrick Schafer by only one point.
Source: Picco [teampicco.com]
---