May 31, 2016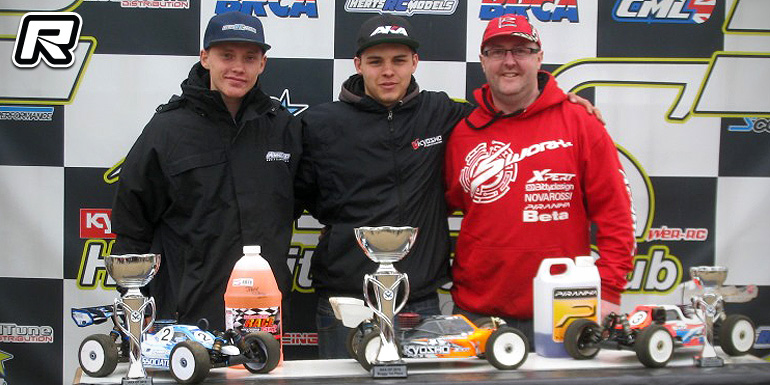 The recent AKA GP was back again at HNMC, one of the UK's leading dirt tracks and venue. The controlled tyre debate could roll on day and night but with all drivers on the same pattern it did lead to closer racing and driver ability would show through. As usual the club had put in a lot of effort to get the track ready for this event and it was well received. The event plan was to give drivers maximum track time and so four rounds of practice, seven rounds of qualifying and 30 minute lower finals with a 45 minute main would be held. All four rounds of controlled practice went to Jamie Clancy with Jack Embling second in each Nitro Buggy round while in E-Buggy three rounds went to Jack Embling and Claus Didriksen from Norway taking round 1.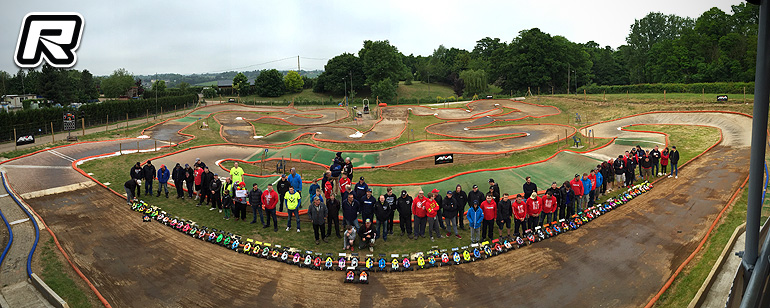 Qualifying would be a three way arm wrestle between Kevin Brunsden, Jamie Clancy and Jack Embling. Jamie came through to take TQ from Kevin with Jack third, James Le Pavoux who took a solid 4th and Karl Jackson TQed the last round to take the fifth spot. The main final was a 45 minute war between Embling and Clancy with both swapping the lead and not being more than 3 seconds apart until Jack's fuel strategy paid off doing one less stop than Jamie. Just behind Kevin and James had their own battle, with Kevin taking third by just under 4 seconds.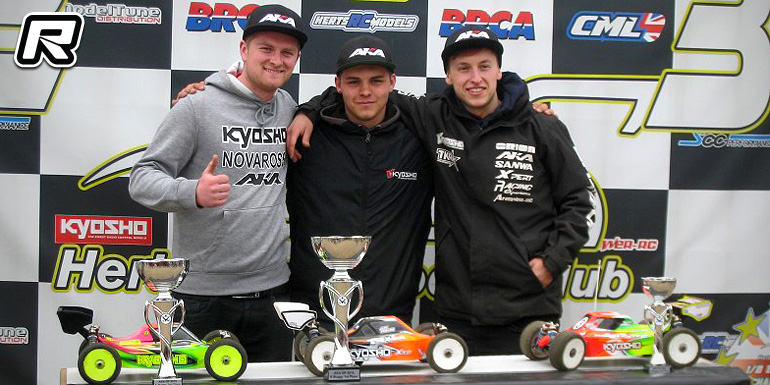 The E-Buggy final was won by Jack Embling who won the first two legs with Mitchell Booth second and Rhys Herd taking third on round count back from Claus Didriksen.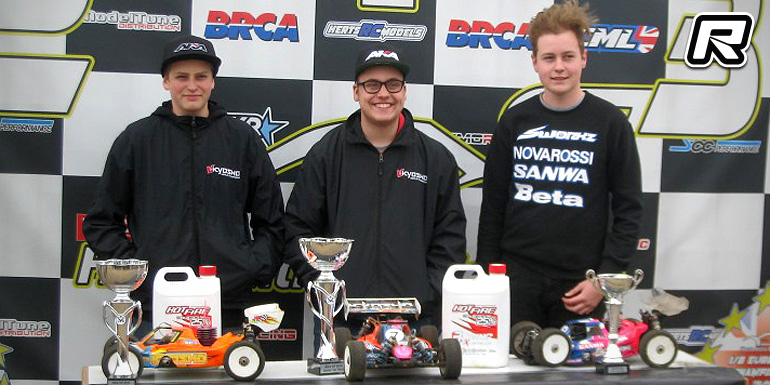 The under 18 Junior Final (under 18) saw Taro Cradock taking the win from Best Sheldon, Giles Blackwell, Luke Garratt and Owen Luckin who rounded out thee top 5.
Thanks to James Thompson for the report.
---