May 3, 2016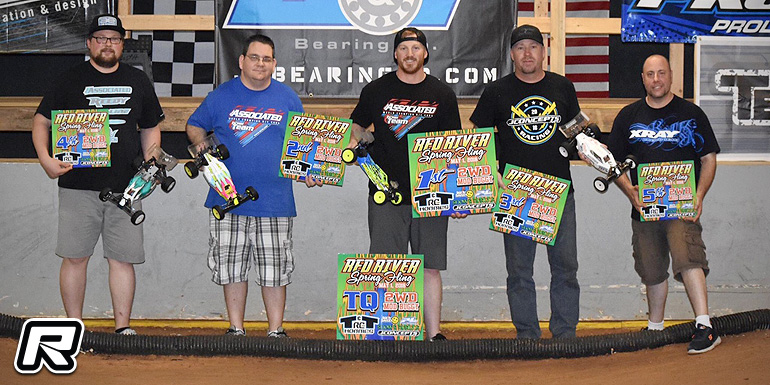 T&T Speedway in Shreveport, Louisiana was host of the Red River Spring Fling. The 3-day race brought together some of the best talent from Louisiana, Texas, Arkansas, and Oklahoma. In qualifying, the high grip clay provided fast and extremely close qualifying in all classes. In Modified 4WD, Tyler Keel was able to take overall TQ honors by setting the fastest time in both round 1 and round 2. In Modified Truck, it was a back and forth battle over the three rounds between Cody Avant and Tyler Keel. Avant made two consistent runs to Keel's one and took the overall TQ honors followed by Keel. The closest qualifying took place in Modified 2WD with Tyler Keel missing round 1 TQ by a few seconds. In round 2 Tyler Keel laid down the only 15 lap run in qualifying taking the TQ in that round followed by Mike Stoll and Drew Spurgeon. In round 3, with Keel and Brian Henn having one TQ each, they would battle it out for the entire 5 minute qualifier. Swapping back and forth throughout the race it came down to the final lap where Keel edged out Henn by a few seconds to take the overall TQ honors in Modified 2WD.

In the mains, it was set up to be great racing in all 3 classes after the close qualifying the day before. In Mod 2WD, A1 was a 6-minute battle between Keel and Brian Henn. They swapped the 1 and 2 position throughout the race, but, Henn was able to make 1 less mistake and took the win in A1. In A2, Keel took off to a small lead before a mistake would let Andrew Clark pass for the lead. Keel would eventually put his head down and catch Clark, making the pass and not looking back taking the A2 victory. In A3, it was all Keel taking advantage of his TQ position leading tone to tone and winning by over 10 seconds securing his 3rd overall victory of the weekend followed up on the podium by his teammates Drew Spurgeon in 3rd and Mike Stoll in 5th.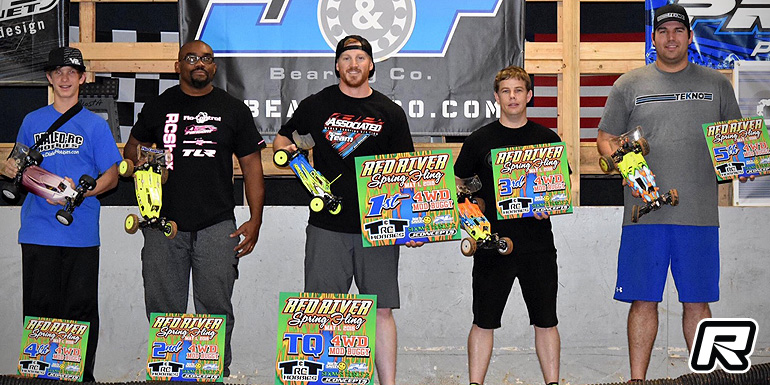 In Mod 4WD, the racing was close in A1, but Keel was able to take the win. In A2, after making early mistakes, Keel put the power down to catch Marcus Williams and eventually pass him with less than a minute remaining taking the win and the overall victory.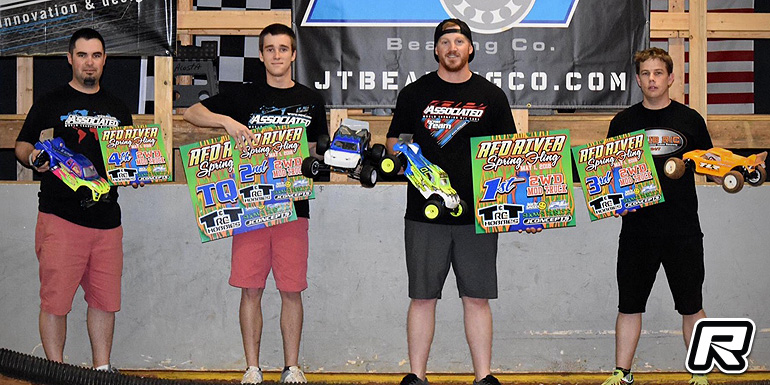 In Mod Truck, after some early battles between Keel and Avant, Keel would take advantage of a few bobbles by Avant and take the wins in both A1 and A2 securing the overall.
Source: JConcepts [jconcepts.net]
---