May 18, 2016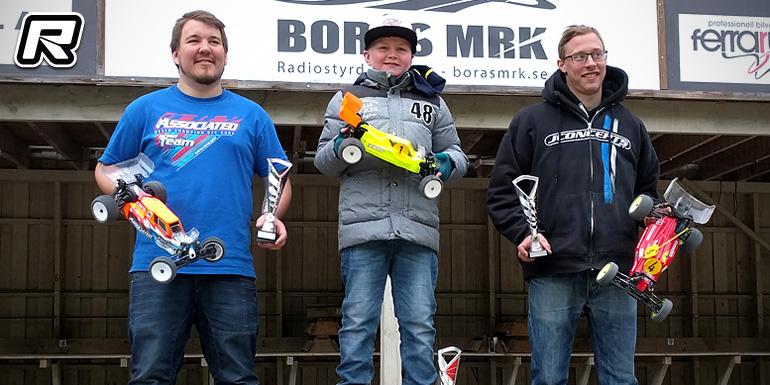 The opening round of the Swedish National Cup was held at the Boras MRK track in Viskafors in pretty cold weather conditions. Alexander Landen (Xray) would take the overall TQ in the 2WD class, run on Saturday, with two round TQs and a second place. In the finals the track started to develop a lot of pot holes and small bumps, making things not easy for the drivers. Alexander made the best out of the conditions and with good driving and a bit of luck the young man was able to bring home the win in A1 and A2 despite some serious pressure of Niclas Mansson (Team Associated) who had to settle for second. Marcus Lind (Yokomo) would round out the 2WD podium.
2WD top 10 results:
1. Alexander Landén – Xray
2. Niclas Månsson – Team Associated
3. Marcus Lind – Yokomo
4. Calle Svensson – Team
5. Christer Carlsson – Schumacher
6. Wilhelm Skjöldebrand – Team Associated
7. Jesper Uvehall – Team Associated
8. Klas Bredberg – Xray
9. Johnny Sageborn – Team Associated
10.Robin Lindgren – Yokomo
The 4WD portion on Sunday again saw Alexander excel as he took round TQs in the first three qualifiers to secure another overall TQ this weekend. In the finals the race became a bit of a lottery thanks to the holes and bumps on the track that mixed things up especially in the opening stages of the mains. Ultimately it was again Alexander Landen who made the best out of the conditions and who was able to gap the field after a couple of laps in each leg. Daniel Kobbevik (Yokomo) came in second while Niclas Mansson (Team Associated) completed the top 3 result.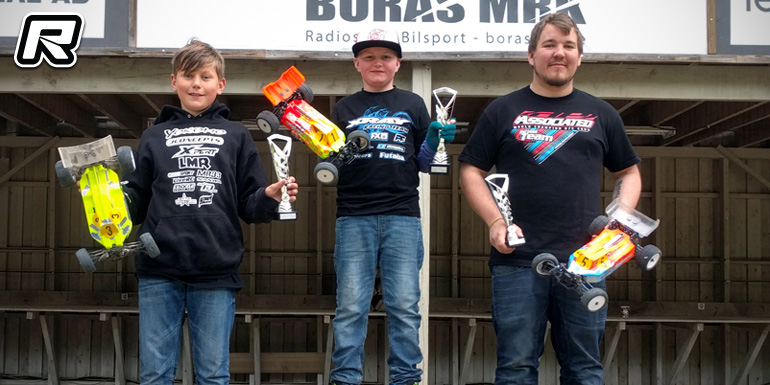 4WD top 10 results:
1. Alexander Landén – Xray
2. Daniel Kobbevik – Yokomo
3. Niclas Månsson – Team Associated
4. Marcus Lind – Yokomo
5. Christer Carlsson – Schumacher
6. Wilhelm Skjöldebrand – Team Associated
7. Klas Bredberg – Xray
8. Robin Lindgren – Yokomo
9. Henrik Karlsson – Schumacher
10.Tobias Nilsson – Yokomo
Source: Xray [teamxray.com]
---