May 17, 2016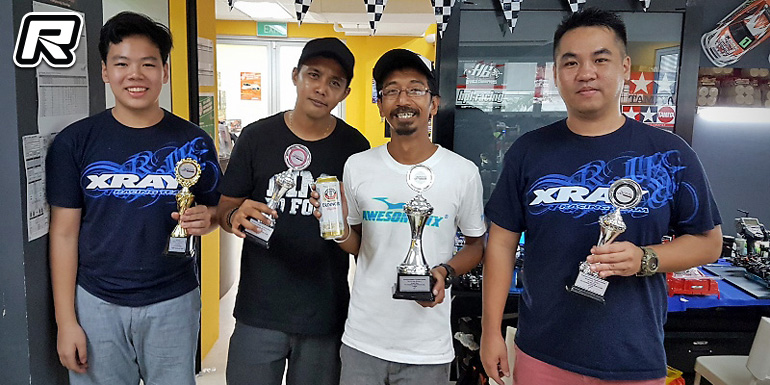 Round six of Singapore's Urban Touring Series was held the past weekend. Xray's Dominic Quek started out strong with the fastest run in all qualifying rounds, to take the TQ in the Open class while Tamiya driver Ng Wei Quan secured the TQ in the 17.5 Non-Boost category. In the finals, Esmail Apandi (Awesomatix) would bounce back to win the opening A-main as Dominic scored a DNF due to a stripped spur gear. Colin Tong (Xray) would finish 2nd. In leg 2, Dominic held on to his early lead before a small mistake allowed Esmail through to take the win. In the final leg, Dominic would once again suffer a DNF due to a blown tyre, and Esmail would make it a perfect three out of three with another win.
Touring Open final results:
1. Esmail Apandi
2. Colin Tong
3. Hasron Robana
4. Allister Lim
5. Eugene Goh
6. Dominic Quek
7. Tony Neo
8. Ethan Wong
In the competitive 17.5T Non-Boost Class, Leonard Sim managed to fend off the very fast duo of Ng Wei Quan and Tony Neo to secure his second consecutive win.
17.5T Non-Boost final results:
1. Leonard Sim
2. Ng Wei Quan
3. Tony Neo
4. Scott Pettet
5. Stephen Tsao
6. HJ Quek
7 Hasron Robana
8. Adrian Quek
Source: Xray [teamxray.com]
---