May 25, 2016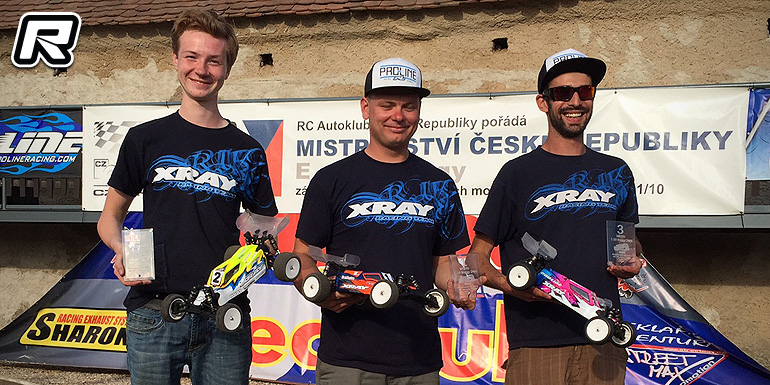 The second round of the Czech 1/10th Electric Off-road Nationals was held at the clay track of Janovice. The 2WD qualifiers were a done deal for Martin Bayer who TQed all three rounds to take the overall TQ from Kaja Novotny and Zdenek Miksovsky. In the 4WD qualifiers the Bayer brothers of Martin and Ales showed great fights with Martin holder the upper hand as Ales put his car on the 2 spot. Kaja Novotny had to settle for third.

In the 2WD finals the top 3 quickly pulled away each time to fight till the checkered flag. Martin Bayer would grab an easy overall win by coming out fastest in A1 and A2 while Kaja cemented his runner-up spot with a win in A3. Zdenek Miksovsky came in third to round out the podium. Max Gotzl in fourth took the junior under 14 trophy while Ales Bidovsky in fifth brought home the win in the junior class.
2WD final results:
1. Martin Bayer – Xray
2. Kaja Novotny – Xray
3. Zdenek Miksovsky – Xray
4. Max Gotzl – Xray
5. Ales Bidovsky – Xray
6. Marcel Dostal – Xray
7. Roman Pudich – PR
8. David Krizak – TLR
9. Nik Becvar – TLR
10.Lucie Steigerova – TLR
In the 4WD finals Martin, Ales, Kaja and Zdenek Miksovsky had great fights in every leg. The fastest man among them was Ales Bayer, who managed to take the win with in all three finals. Kaja was able to bring home another second place while TQ holder Martin Bayer finished third overall. Max Gotzl in fourth again was the best under 14 junior, Ales Bidovsky won the junior ranking and Tomas Rajdus was the highest placed senior.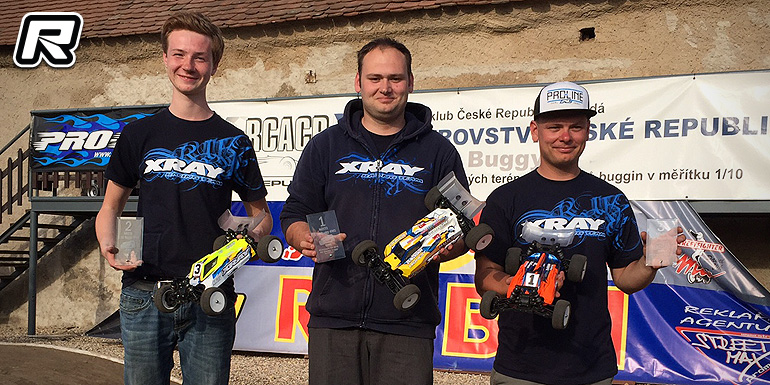 2WD final results:
1. Ales Bayer – Xray
2. Kaja Novotny – Xray
3. Martin Bayer – Xray
4. Max Gotzl – Xray
5. Zdenek Miksovsky – Xray
6. Ales Bidovsky – Xray
7. Filip Rajdus – Xray
8. Tomas Rajdus – Xray
9. Radim Hruska – Xray
10.Marcel Dostal – Xray
Source: Xray [teamxray.com]
---