May 23, 2016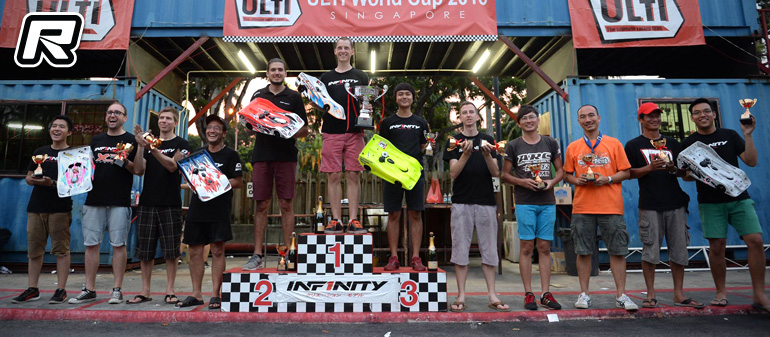 The Marine Parade Radio Control Modellers Club in Singapore played host to the ULTI World Cup this past weekend. The event attracted some of the World's fastest nitro on-road drivers such as Jilles Groskamp, Andy Moore, Teemo Leinoo and others. In the hour long 1/8th class A-main final, Jilles Groskamp came out successful from Charit in second, who ended the race some 2 laps short of Jilles. Jesse Davis completed podium result in third.
1/8th final results:
1. Jilles Groskamp – 201L 1:00:00.109
2. Charvit – 199L 1:00:16.590
3. Jessie Davis – 196L 1:00:01.584
4. Nelson Lee – 195L 1:00:16.848
5. Kenji – 186L 1:00:01.060
6. P.Y. Tang – 185L 1:00:16.176
7. Don Chng – 184L 58:48.097
8. Teemu Leino – 161L 49:44.634
9. Francesco Tironi – 145L 47:23.019
10.Trin – 141L 1:00:09.515
11.Ryan – 133L 46:36.343
12.Andy Moore – 44L 13:52.792
In the 1/10th Touring A-main it was again Jilles who came out fastest with Jesse Davis a lap down in second. Just five seconds behind the runner-up, Andy Moore would round out the podium in third place.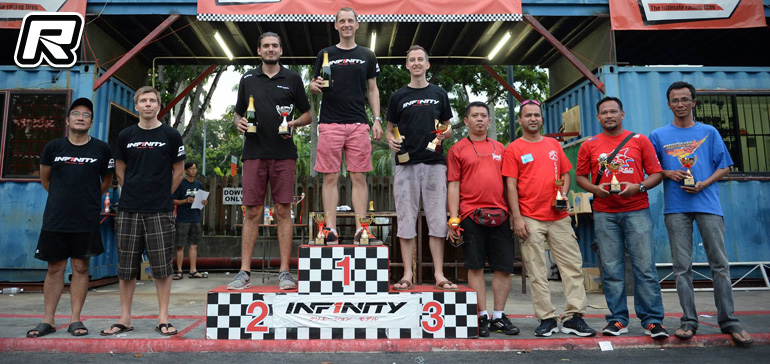 1/10th Touring final results:
1. Jilles Groskamp – 90L 30:02.176
2. Jessie Davis – 89L 30:02.002
3. Andy Moore – 89L 30:07.709
4. Rosli – 78L 30:02.662
5. Aloy – 78L 30:04.723
6. Kimie – 76L 30:08.349
7. Teemu Leino – 66L 30:06.457
8. Alvin Ng – 51L 24:19.849
9. Lawrence – 20L 7:47.482
10.Shameer – 19L 8:49.994
Images: Creation Model [creationmodel.net]
---