May 2, 2016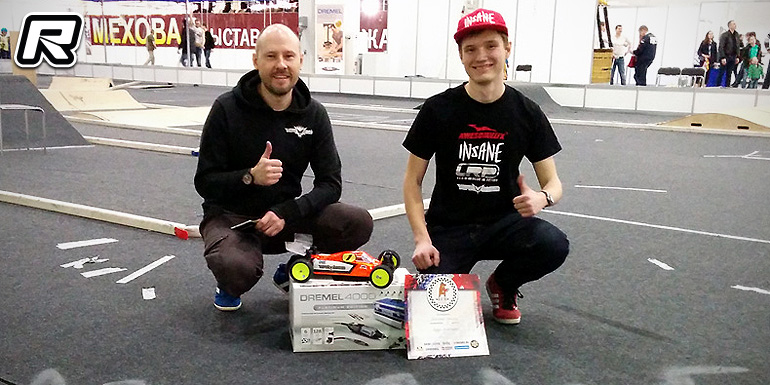 The recent Russian Grand Prix was held in Moscow with the event attracting some of the fastest Russian drivers to compete on a purpose-built, complex, and high-bite carpet indoor track. In the 4WD Buggy class ETS A-finalist Maxim Laverychev and Dmitry Malyshko battled for the TQ with the better end for Dmitry but Maxim stroke back in the finals as he was able to come out fastest in A1 and A2 to grab the overall win early.
4WD Buggy top 5 result:
1. Maxim Laverychev – Xray
2. Timofey Cherkasov – Yokomo
3. Dmitry Malyshko – Schumacher
4. Alex Shatov – Yokomo
5. Mikhail Malyshev – Schumacher
In the 2WD class the TQ holder, multiple national champion Dmitry Gribov, would also come out fastest in the finals from Maxim Laverychev in second and Dmitry Malyshko in third.
2WD Buggy top 5 result:
1. Dmitry Gribov – Team Associated
2. Maxim Laverychev – Yokomo
3. Dmitry Malyshko – Schumacher
4. Pavel Taranov – Yokomo
5. David Ishkhanian – Schumacher
Source: Xray [teamxray.com]
---