May 4, 2016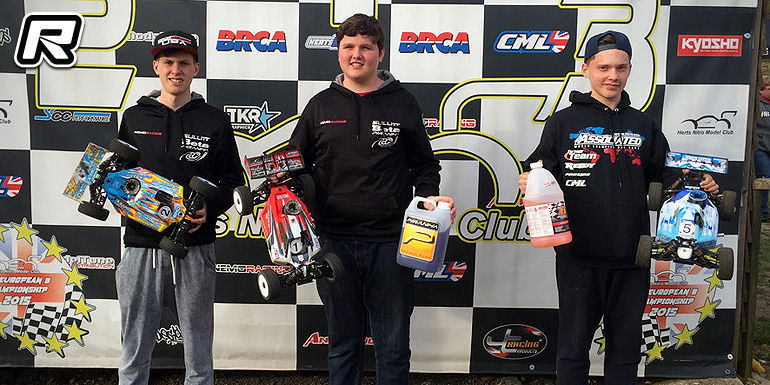 The second round of the SRS 2016 series was held on a glorious day at Herts over the weekend. Warm and sunny weather and a recently revamped track brought the drivers out in their droves for this round and they would not be disappointed, with excellent track conditions and great weather. The main Nitro buggy class was, as is always the case at Herts, a very closely fought competition and it was a bunch of juniors who dominated the qualifying sessions with Callum Niblett coming out on top, with Ollie Currie second and Jonny Skidmore third. The times were ever so close however, as Callum took round two by only 2/10's of a second from Jonny would prove. Tony Truman was having a low key day, but he was still in the main final and would be a threat come final time.

The main final initially saw the three boys out the front with Jamie Clancy challenging, a couple of mistakes and tangles saw Callum able to make a small gap with Ollie and Jamie chasing. The pit stops came and went with little difference in the gap, but this brought Karl Jackson into the picture as he was on a 1 stop strategy. All this played into Callum's hands as he was just clear of all the battling and he was able to keep a gap, even affording himself the comfort of going single, single on the right side double to keep his consistent pace up. This meant that the chasing pack were having to push really hard and this put them on the edge of errors. Finally Ollie was able to break clear and start the chase, but by this time the gap was too big for the time remaining, and he would have to follow Callum home.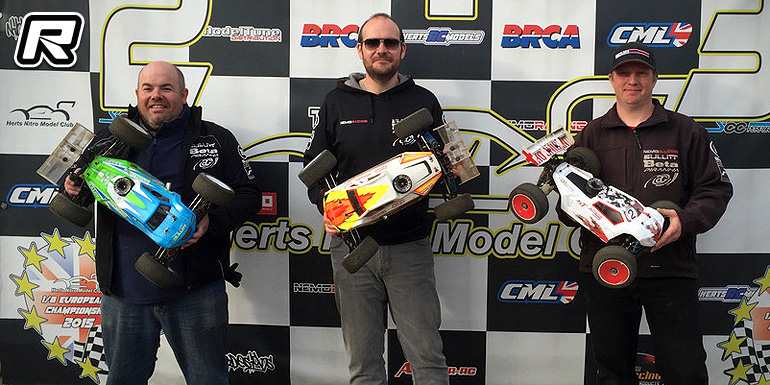 The Truck class was as always great fun and Jon Hazlewood dominated the event taking a comfortable TQ and he would then go on to drive an excellent main final to win at a canter. Second overall went to Allan Bridgeman and James Tatlow took the final spot on the podium.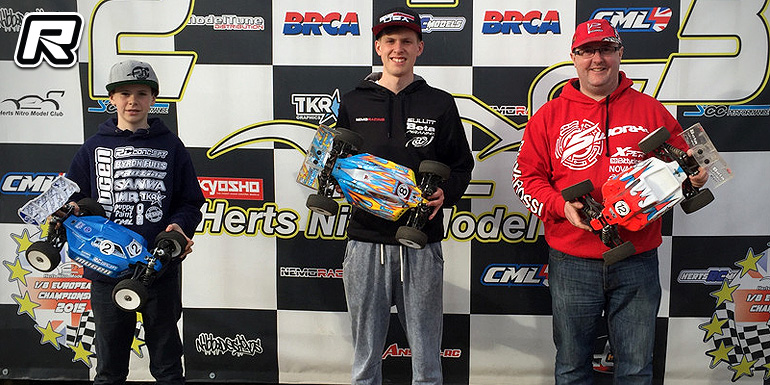 The E-Buggy class saw Ollie Currie taking the win after a tough main final in which he had to bounce back from tangles on several occasions, but as the race unfolded his superior pace and consistent lapping saw him rise to the top, and despite a very spirited performance and last lap challenge from Lewis Jones, Ollie held on to take a good win.
Source: Nemo Racing [nemoracing.com]
---