May 2, 2016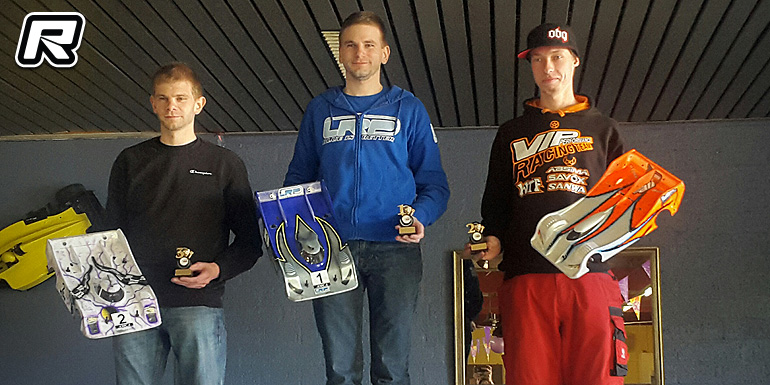 Shortly after the opening round of the 2016 RC Lemans Series the championship continued with round two held at the RACO 2000 club in Utrecht. Different from round one the race was held in dry weather which was of course well received by the drivers. In the LMP 1 modified class and after the three rounds of qualifying, Tobias Weist took the TQ from championship leader Tim Altmann and his brother Kai Altmann. Joachim Behnken and Timo Schad lined up in fourth and fifth respectively.

In the LMP2 stock class Timo Schad won the qualifiers to start from pole position into the A-mains. Marlon Beuershausen and Sascha Lennartz came in second and third respectively while opening round winner Mathijs Hermens came in fourth from Rafael Klingemann in fifth.
A1 of the LMP 1 class then saw Tobias loosing the lead due to a mistake, which promoted Tim into the lead and the latter was able to bring home the win in the opening leg from Kai and Tobias. A2 then was dominated by the mistakes of many drivers which allowed Timo Schad to take the win from Tim and Sven Stoffels, the latter coming from the 6 spot on the grid. The third and decisive A-main then had Tim taking an easy win with Timo's third place being enough to snatch the runner-up spot on the podium while Kai had to settle for third.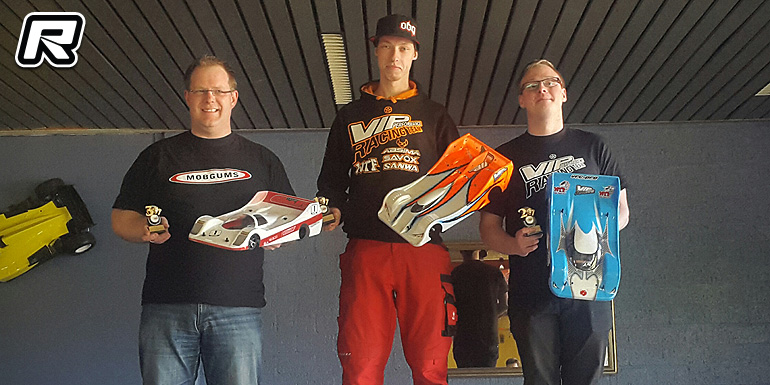 In the LMP2 class Timo took easy wins in the first to legs to take the overall win early. The final A-main was then won by Marlon after Timo opted to sit out the final. Sascha would come in second in A3, only 0.3 seconds behind Marlon and in the tie-breaker Marlon held off Sascha for the second place.
Source: RC Lemans [rc-lemans.de]
---