June 14, 2016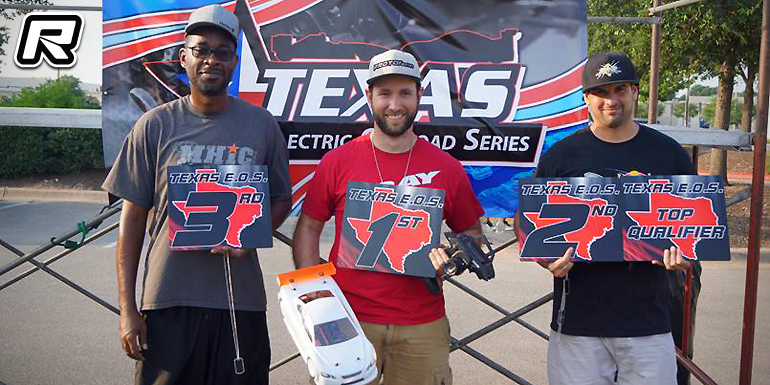 After a month delay due to torrential weather in Texas, round 3 of 4 of the Texas Electric On–Road Series was held at Hobbytown USA in Austin, Texas this past Sunday. 60 entries would be present between the six classes for some classic grass–roots parking lot racing. Qualifying points from the driver's best two out of three qualifying rounds would be used to setup the single mains. There was 2 bump–ups from each lower main. The off–camber track and extremely hot conditions would develop a push for most cars, causing drivers to search for steering and rotation. Mod TC would be a continued showdown from round 2 between Brandon McNally and Chris Adams. McNally would earn TQ on his home track by winning two rounds of qualifying over Chris Adams and Andrew Doherty. In the main, a small mistake, clipping a flapper on lap 4, by McNally would let Adams through. From the lead, Adams was able to pull a gap and maintain the lead to the checkered flag over McNally and Kemper. Adams third win of the season results in clinching the Mod TC championship for the 4th year in a row.
Modified Touring top 5 results:
1. Chris Adams – Xray
2. Brandon McNally – Yokomo
3. Chris Kemper – Xray
4. John Hodges – Yokomo
5. Guillaume Herve – Xray
17.5 Touring Car would prove to be the largest class of the day with 22 entries. New Awesomatix driver, Chris Kemper displayed out right speed in qualifying taking all three rounds over team–mate Michael Toth and Xray driver Andrew Doherty in 3rd. The main would be a war of attrition; with Kemper experiencing electrical issues and Toth mechanical issues. Fresh off his win in USGT, Jose Moreno from 4th would drive clean and consistent laps to inherent the lead and earn the win. Xray cars would sweep the podium with Billy Land in second and Guillaume "GMAN" Herve in 3rd.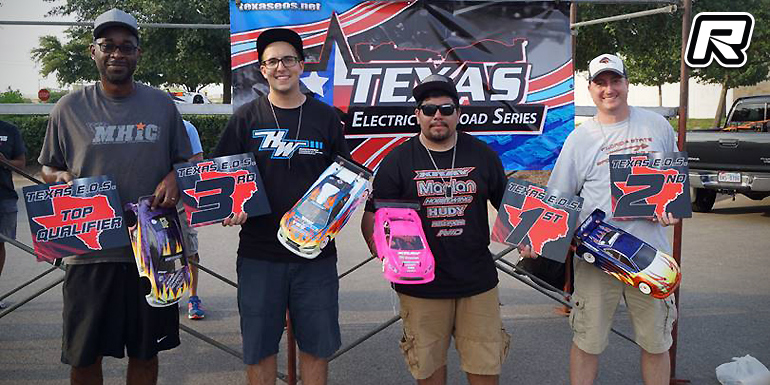 17.5 Touring top 5 results:
1. Jose Moreno – Xray
2. Billy Land – Xray
3. Guillaume Herve – Xray
4. Doug Bryson – Xray
5. Chris Kemper – Awesomatix
In 17.5 1/12th scale Cristian Tabush earned TQ by winning round 1 and 3 of qualifying over Johnee Fenimore and Jim Harnett. The main would see four lead changes between the RSD team mates Tabush and Fenimore. Cristian Tabush would hold on to the lead at the checkered flag to win the race and the championship with a perfect season.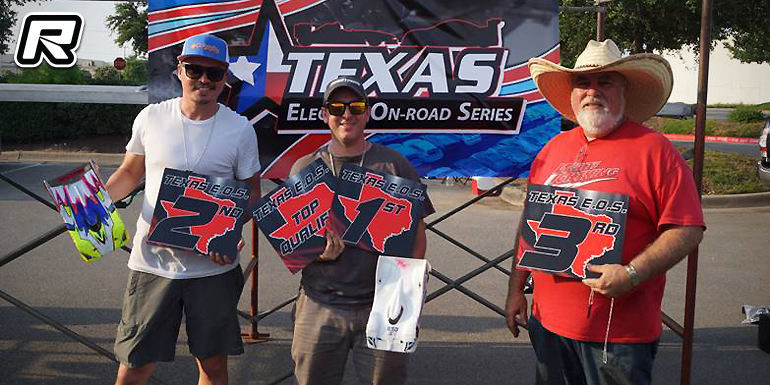 17.5 1/12th top 3 results:
1. Cristian Tabush – RSD
2. Johnee Fenimore – RSD
3. Jim Harnett – RSD
In 21.5 Formula, it would be Doug Bryson continuing his perfect form from round 1 and 2 and earning TQ over Nick Sibigtroth and Larry Myers. Doug would drive a clean tone–to–tone win in the main to clinch the championship with a perfect score.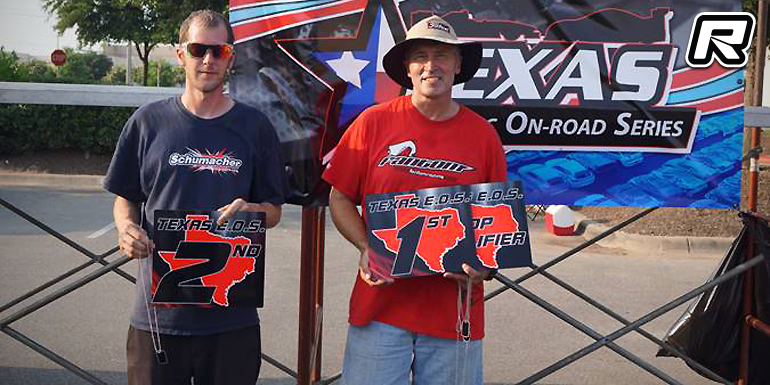 21.5 Formula top 3 results:
1. Doug Bryson
2. Larry Myers
3. Nick Sibigtroth
In 21.5 USGT Jose Moreno took a clean sweep of all three qualifying rounds in USGT to earn TQ. Billy Land and Wayne Stuntz completed the top 3. Opening lap collisions in the main would scatter the field, dropping Moreno down to 5th while Wayne Stuntz inherited the lead. Moreno would drive clean and consistent laps to quickly make his way back up to the top spot on lap 13, where he would stay until the checkered flag.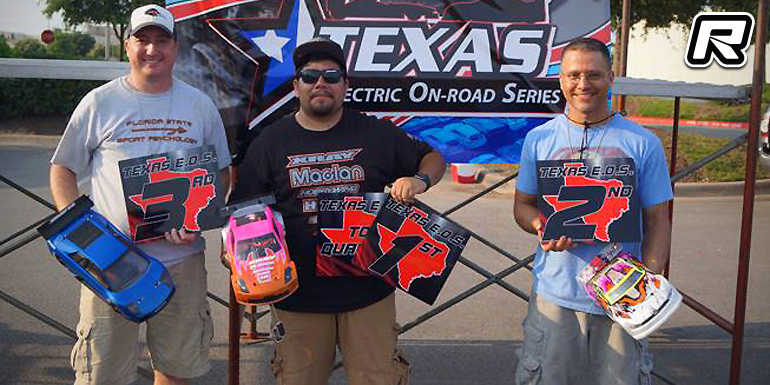 21.5 USGT top 3 results:
1. Jose Moreno
2. Wayne Stuntz
3. Billy Land
Todd Koch would earn TQ in 25.5 VTA by taking the first two qualifying rounds. Doctor Rod would make a great TQ run in round 3, earning him second on the grid. Darrell Bird rounded out the top 3 in qualifying. Todd ran a clean tone–to–tone win for his second win of the season.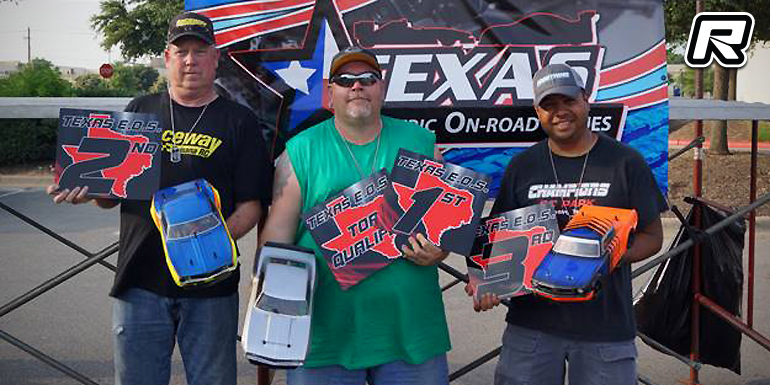 25.5 VTA top 3 results:
1. Todd Koch
2. Darrell Bird
3. RJ Labrador
Source: Texas EOS [facebook.com]
---