June 9, 2016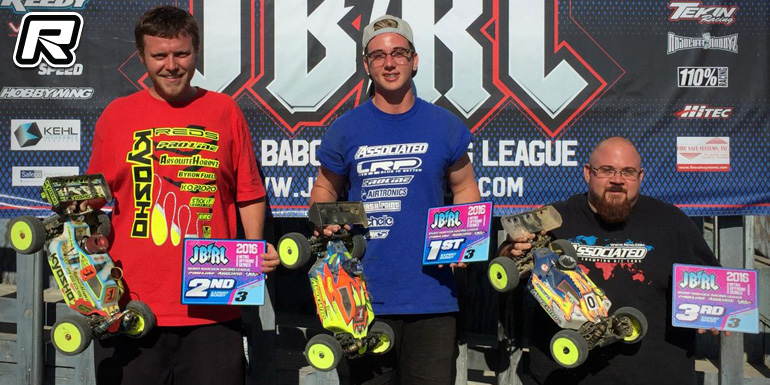 The third round of the JBRL Nitro Series was held at one of Southern California's best-known 1:8-scale tracks, Revelation Raceway. In Expert Buggy and at the sound of the tone, Cody King led the field with Jeremy Kortz, Kody Numedahl, and Dayton Brown in tow. Toward the end of the race, both King and Dayton stretched out their lead and separated themselves from the rest. With just over 2 minutes to go, Brown pressured King for the race lead, causing him to bobble and give Brown the lead. King tried to go after Brown, but Brown was running too quick and smooth and he took the win in Expert Buggy.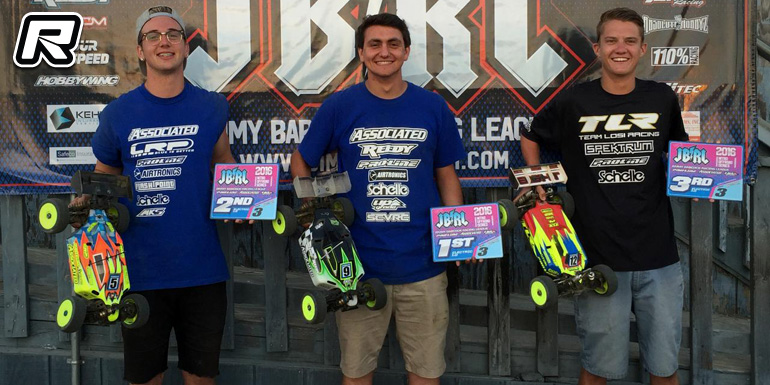 Next came the E-Buggy class. Jake Mayo was the man to beat all day. At the start, Mayo led a few laps but made a couple of mistakes, putting him back to third and putting Jeff Guest out front. Meanwhile, Mayo and Brown were both battling their way to the front. Just around the 8-minute mark Guest had an issue and was not able to continue. This gave Mayo the lead, followed by Dayton Brown, who had battled all the way up through the pack to finish only two seconds behind Mayo.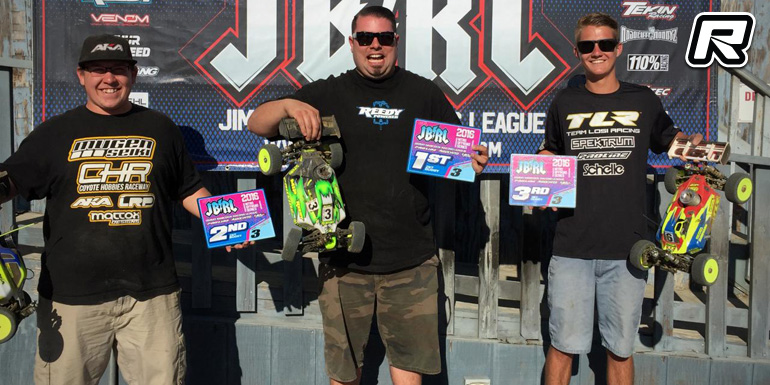 In the Intermediate Buggy class Nick Miller put himself on the second spot for the 20-minute A-Main event. From the tone, Miller showed that he had the speed and determination to win the main by taking the lead within the first lap of the main. From there, Miller began to stretch out his lead and cruised to his first-ever Nitro Buggy victory.
Source: Team Associated [teamassociated.com]
---