June 30, 2016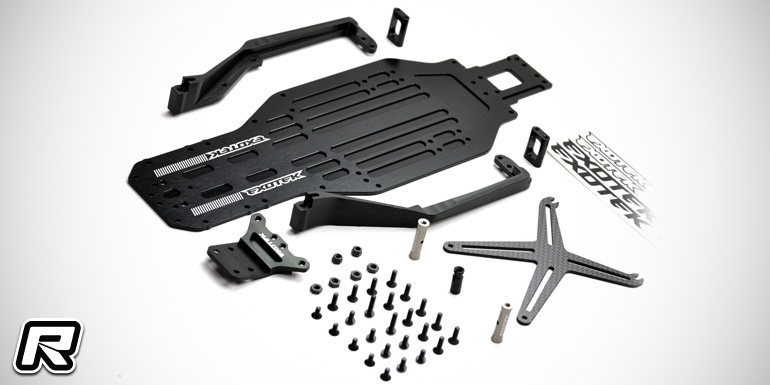 Coming from Exotek are a new 7075 alloy chassis conversion for the Team Durango DEX210v3 in MM configuration and also aluminium wing mounts for the same buggy. Starting with the chassis conversion, the kit was designed and tested with the feedback of factory drivers, bringing the trusted DEX210 buggy to the forefront of mid motor clay track performance as the MM chassis allows lateral shorty battery positioning for optimal performance on indoor clay tracks. The 2.5mm 7075 alloy bottom plate offers optimised stiffness and strength and it comes with machined bolt-on side rails made from black delrin. The much narrower profile improves ground clearance and the easy LiPo access makes working on the car a breeze while the upper plate also allows for forward or rearward battery mounting. Also included with the chassis kit, that makes for a 2mm shorter wheelbase compared to the v3's, comes a 7075 alloy nose plate. The narrower chassis, that also fits the v1 and v2 variants of the DEX210, accommodates all TLR 22 3.0 bodies such as the ones from Pro-Line and JConcepts.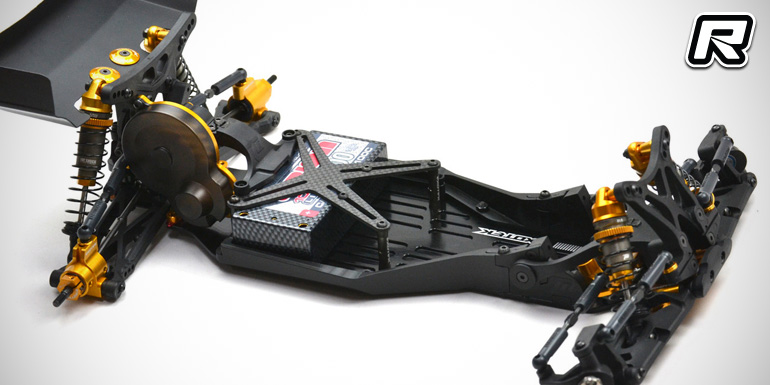 Features:
– Excellent for stock or mod
– Unmatched traction and low CG thanks to the the weight optimzed 7075 alloy chassis
– 2.5mm 7075 alloy bottom plate for proper stiffness and strength
– 100% machined bolt on side rails, made of black delrin
– More narrow profile- for better ground clearance and reduced parachuting
– Stiff chassis design thanks to the bolt on battery brace/top plate and delrin side rails. Perfect for indoor clay race tracks
– Easy LiPo access
– Carbon LiPo strap that also acts as a top plate. The LiPo strap is fastened to the rear alloy brace and 2 alloys posts
– Battery brace allows easy multi-adjust battery positioning for more rearward or forward weight bias
– Machined 7075 alloy nose plate
– Includes machined delrin antenna mount
– -2mm wheelbase (compared to stock v3) for increased responsiveness in tight indoor tracks
– Increased chassis 'footprint' allows more options for electronics placement. This also allows for proper weight balancing while maintaining a lower CG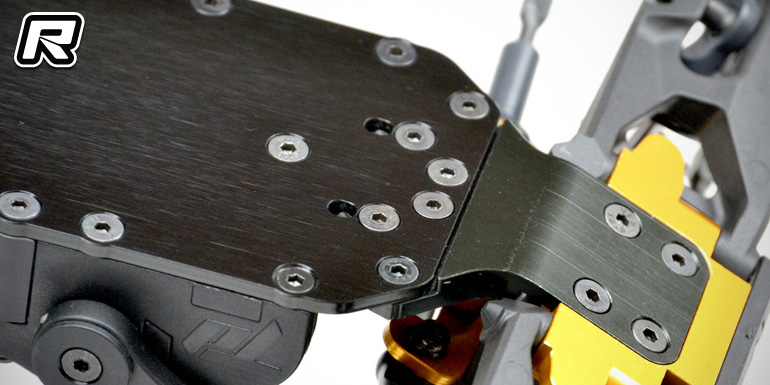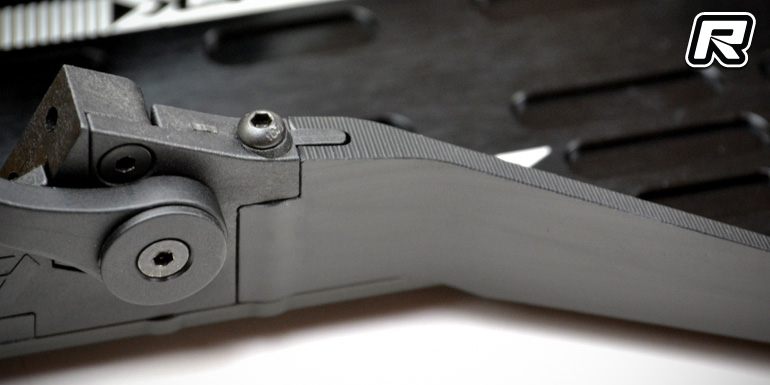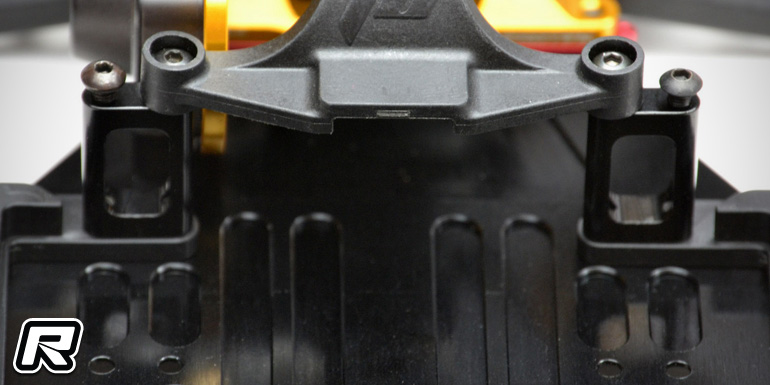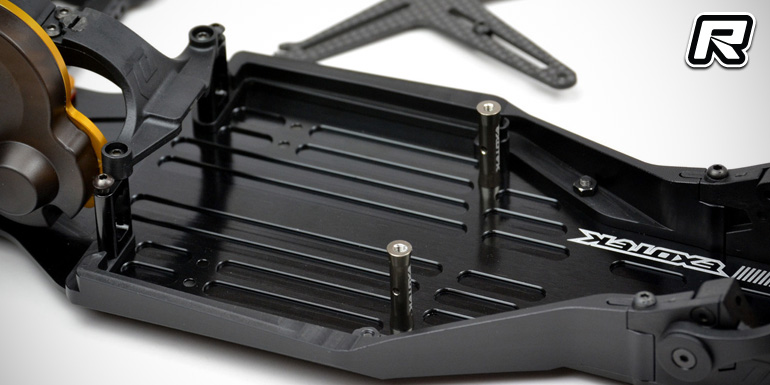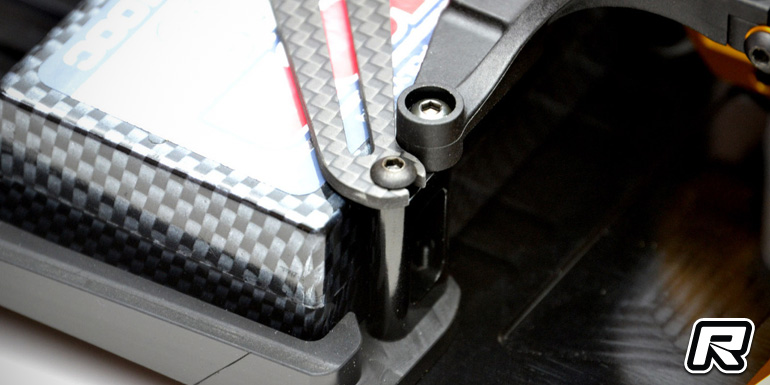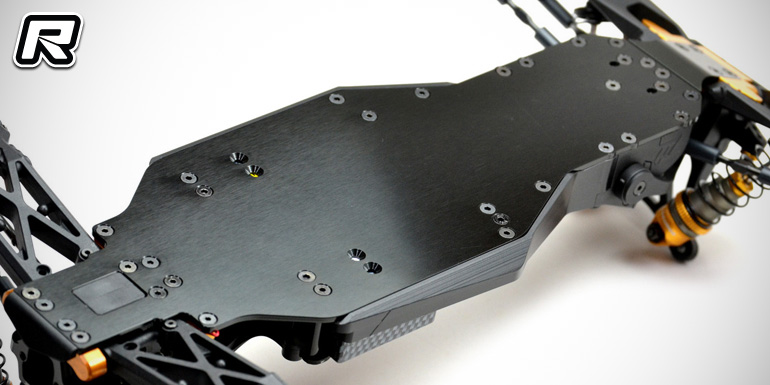 Another new part for the DEX210 in MM motor configuration are the heavy duty 7075 alloy wing mounts. They sport an extra durable design that uses more low profile M3 screws to securely mount the wing instead of body clips. The wing mounts have two wing locations; the stock forward location and a new rear location for downforce tuning. The parts come polished and anodised in factory black.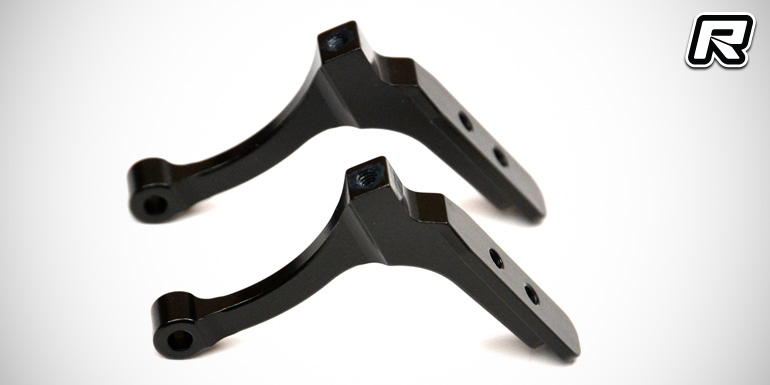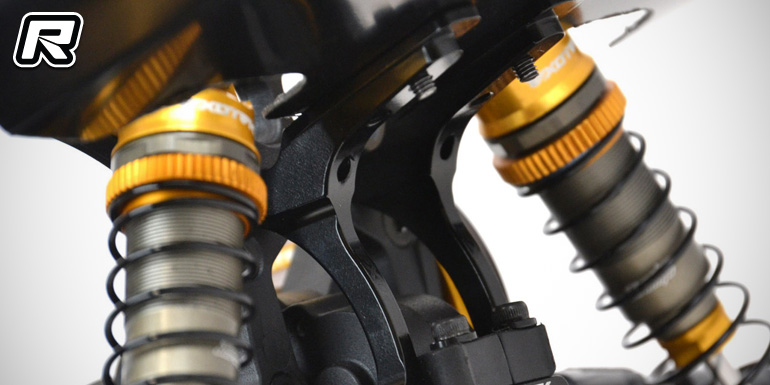 Source: Exotek [exotekracing.com]
---