June 8, 2016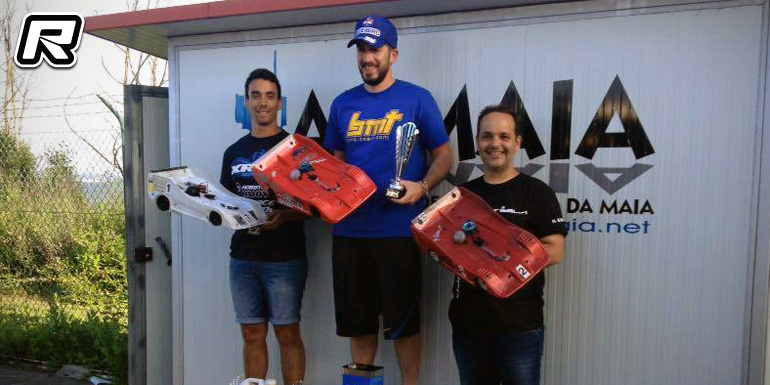 Round three of the Portuguese Nitro On-road Nationals was held at the Maia track in Porto in the North of the country. The first dry race of the year had Bruno Coelho taking the TQ honours in both the 1/8th and 1/10th classes. The 1/8th A-main then saw an entertaining battle between Bruno Coelho and Hugo Exposto, with the latter putting much pressure on the World Champion. Some 11 minutes into the race Hugo forced Bruno into an error, allowing Hugo to take over the lead. Bruno then ran into more trouble as he crashed with a stopped car, breaking his car's second gear and letting him drop to fifth. Pushing hard Bruno was able to recover to end the race in second place behind winner Jose Felix while Hugo Exposto completed the top 3.
1/8th final results:
1. José Félix
2. Bruno Coelho
3. Hugo Exposto
4. Paulo Mota
5. António Guedes
6. Nuno Almeida
7. Jorge Azinheira
8. Pedro Silva
9. Carlos Manuel
10.Nuno Silva
The 200mm class was a different affair for the TQ holder as Bruno was able to take the win from tone to tone, finishing some six laps ahead of runner-up, Franco Vilarinho.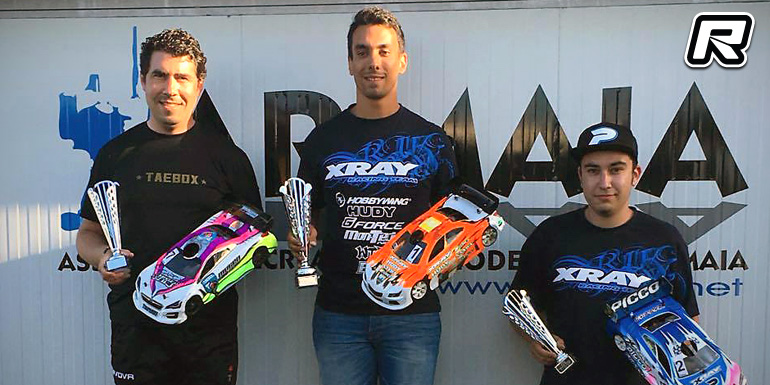 1/10th final results:
1. Bruno Coelho
2. Franco Vilarinho
3. Carlos Manuel
4. Hugo Exposto
5. Pedro Grandão
6. Rui Completo
7. Pedro Igreja
8. Nuno Silva
9. Hugo Mendes
10.Rolando Caseiro
Source: Xray [teamxray.com]
---