June 13, 2016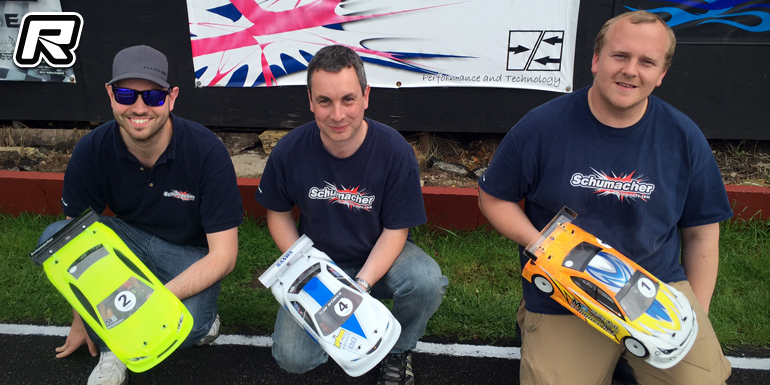 This past weekend the Bedworth circuit in the Midlands played host for the third round of the Schumacher BTCC series. On the run-up to the event the weather forecast was not looking to brilliant, and it would also put a few drivers off attending unfortunately. The Saturday saw many drivers getting their cars up to speed and doing lots of set up preparation. The day started off overcast with light rain but brightened up just after lunch. This gave people the opportunity to prepare and test both their dry cars and also their wet cars.

Sunday morning arrived and the drivers were greeted by dry weather along with a slight breeze across the track. However the track was still a little moist from the overnight rain. As practice got underway the track was drying out well and the lap times were coming down. Bedworth''s race director and club chairman Bob Burr along with Schumacher''s Mark Musgrove gave the drivers briefing and explained the format for the day. As usual due to the unsettled weather the race format was round by round qualifying, with the best two from four rounds to count. Just as the drivers briefing was ending the rain began to fall, it got heavier and then turned back to just light rain but it stayed pretty much all day.
In the 13.5 class it was James Hart who dominated all day, taking three out of the four rounds of qualifying. This therefore meant he was on Pole position for the A-final. Behind James, it was Dale Burr who would line up second and Chris Gunter taking third on the grid. In the 17.5 class it was a brilliant last two rounds of qualifying for young Bradley Coaker, taking first place overall in both rounds, this enabling him to line up on Pole position for the A final. Behind him it was very close but Nigel Shaw would line up second and Jack Campfield third. In Modified there was just one entry, meaning Ben Gayson would take the win from this round, he still had a great day and ran in with the 13.5 cars and enjoyed himself.
So after some interesting weather and results in qualifying, it was onto the finals. The rain had stopped and the track was beginning to slowly dry. Ultimately David Hall would walk away with the win in 13.5 from Chris Gunter and James Hart.
13.5 Boosted final results:
1. David Hall
2. Chris Gunter
3. James Hart
4. Liam Brooks
5. Andrew Robson
6. Jordan Norwood
7. Ashley Coupland
8. Dale Burr
9. David Hough
10.Michael Bolt
In 17.5 Bradley was not able to convert his pole position into an overall win, as Jack Campfield came out fastest from Michael and Danny Ball with Bradly Coaker having to settle for fourth.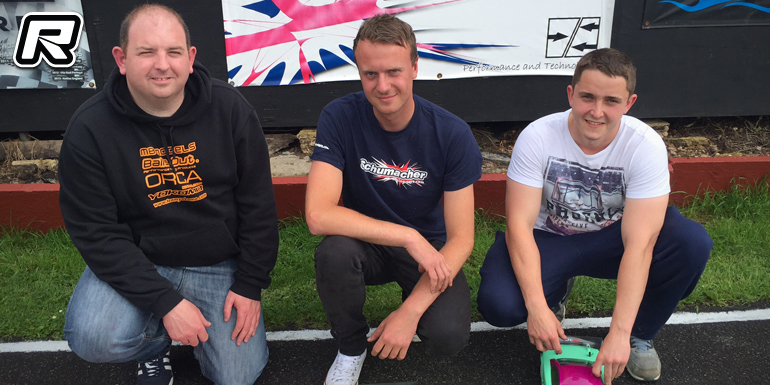 17.5 Blinky final results:
1. Jack Campfield
2. Michael Ball
3. Danny Ball
4. Bradley Coaker
5. Paul Hill
6. Joe Cheung
7. Mathew Willcocks
8. Adrian Sully
9. Nigel Shaw
10.Jay Westwood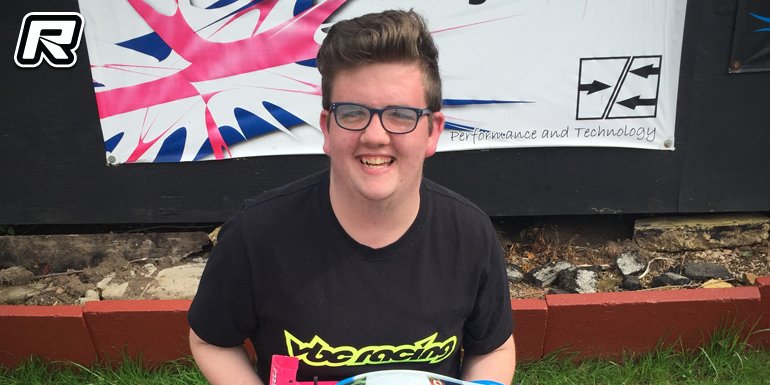 The next round will be held at the very fast Halifax race track on Sunday July 3rd.
Source: Schumacher [racing-cars.com]
---