June 3, 2016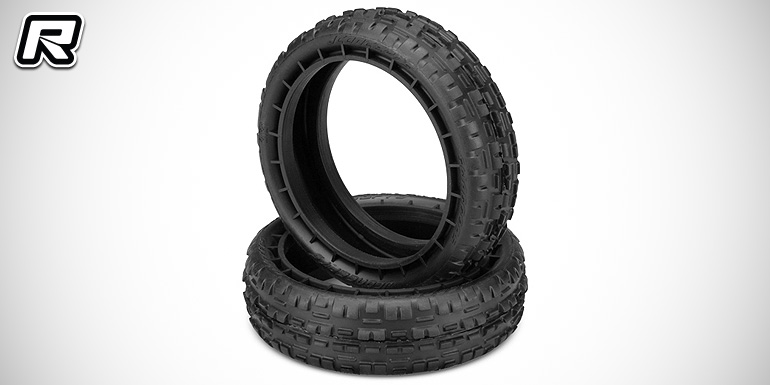 JConcepts have introduced their new range of carpet and astro turf tyres for 1/10th scale buggy applications. First up is the Swaggers 2WD front tyre that features a multitude of heights and angular rips for cornering speed, consistency and straight-line tracking ability. Designed for narrow slim style front wheels, circular-pattern sidewall ribs further support high-grip racing. The tyre is usable without inserts and it comes in the new pink medium soft compound marked with two pink dots.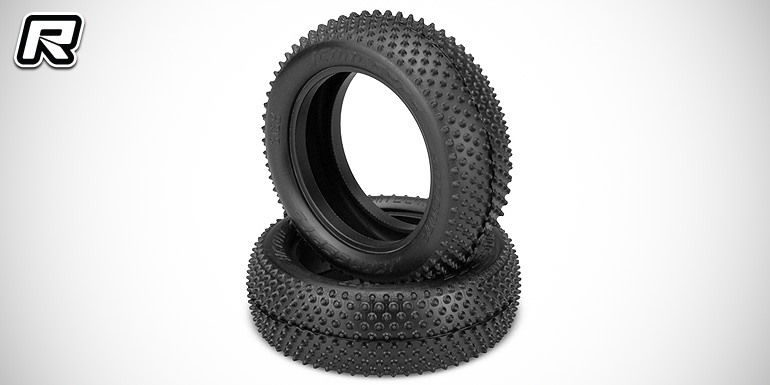 Next up are the Pin Downs, sporting a pin spiked tread which is directional for added performance and stability. The directional nature of the pins were positioned to allow broken-in type pins to grip the surface in one direction, while the pins are more upright when oriented in the opposite direction. The tire carcass is marked with a special texture which helps the driver with orientation during mounting. The bottoms of the pins have heavy radiuses which allow the pins to wear more consistently and not tear or rip off the carcass prematurely.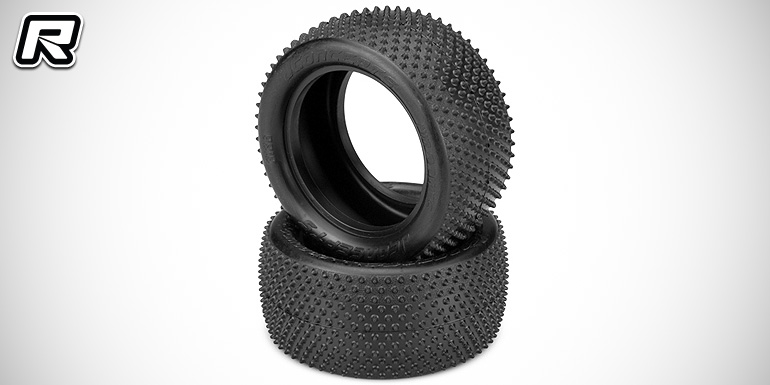 The tyre carcass itself has been refined to reduce weight while maintaining strong sidewall support. The tyres include gray, open cell inserts making them a complete set ready for mounting straight out of the package. The Pin Downs, available as 4WD front and general rear tyre work best on carpet and astro turf tracks.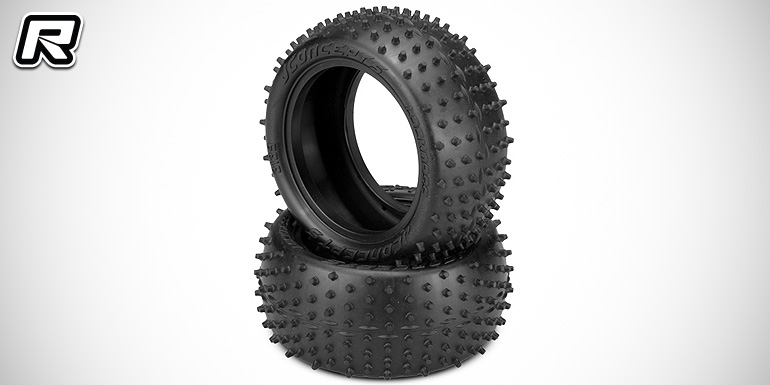 Last but not least comes the Lockness rear tyre. Designed with a larger pin used more in astro turf or grass track applications, the larger pin of the tyre grips into deeper surfaces and produces long life with the 3D blended design of the pins and centre semi-circle protrusions. The spread out nature of the pin design allows exceptional forward traction and the low-profile construction allows the driver to push hard at all times. The rear tyres include gray, open cell inserts and like the above tyres they are available in pink medium soft compound and they fit most 2.2″ rims.
Source: JConcepts [jconcepts.net]
---