June 14, 2016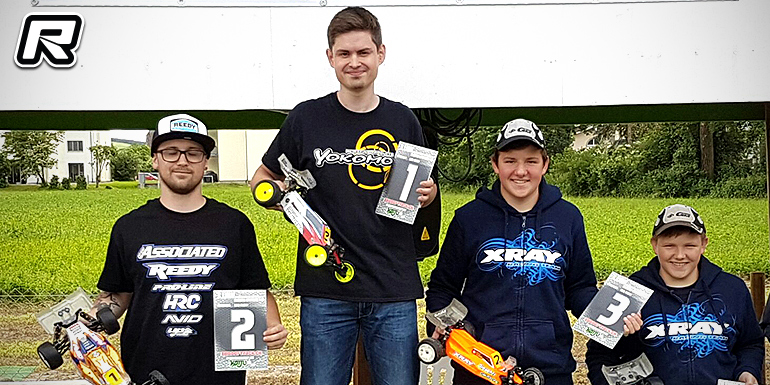 For the third round of the Swiss 1/10th Buggy Nationals racer travelled to the astro turf track of the Härkingen club. Wet weather made for an unpleasant race day and in the 2WD class it was Philip Jeisy (Yokomo) who made the best out of the conditions with Patrick Hofer (Team Associated) coming in second while Xray's Nico Schmid completed the top 3 result.
2WD final result:
1. Philip Jeisy – Yokomo
2. Patrick Hofer – Team Associated
3. Nico Schmid – Xray
4. Sven Zünd – Schumacher
5. Fabian Luca Widmer – Yokomo
6. Florian Schmid – Xray
7. Michel Buschor – Xray
8. Adrian Müller – Yokomo
9. Daniel fankhauser – Schumacher
10.Silvan Rhyner – Team Associated
The 4WD class had Nico Schmid (Xray) coming out fastest from Yokomo driver Fabian Luca Widmer and Team Associated's Patrick Hofer.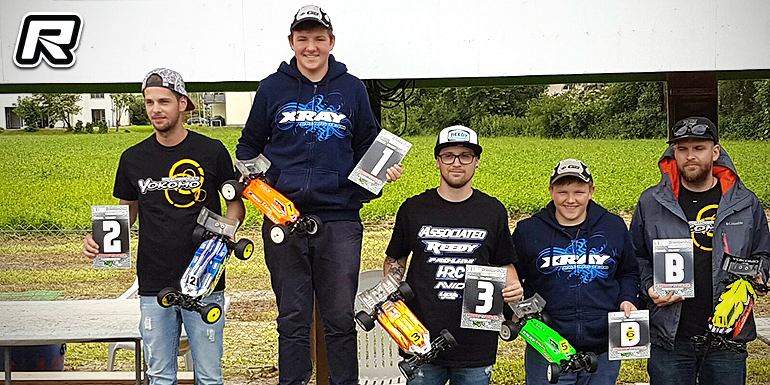 4WD final result:
1. Nico Schmid – Xray
2. Fabian Luca Widmer – Yokomo
3. Patrick Hofer – Team Associated
4. Philip Jeisy – Yokomo
5. Michel Buschor – Xray
6. Florian Schmid – Xray
7. Sven Zünd – Schumacher
8. Patrick Haltiner – Xray
9. Tobias Tönz – Xray
10.Stefan Wüthrich – Team Associated
Source: Xray [teamxray.com]
---