June 15, 2016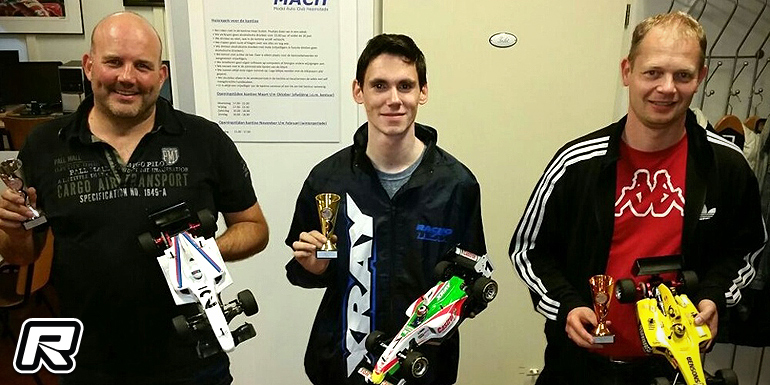 The iconic MACH Heemsteede track in the Netherlands recently saw the third round of the club race championship. In the competitive Formula class Jitse Miedema took the TQ from Stephan Beelen and Niels de Zwijger in second and third respectively. The opening A-main then looked like a done deal for the pole position holder until Jitse made a mistake as he got on the dirt, letting him drop to third behind Stephan and Niels. But with the help of some traffic, a good car and with maximum attack, Jitse was able to recover and to regain the lead in the closing stages. A2 then was a more easy affair for Jitse who controlled the race from the front, eventually bringing home the win from Stephan Beelen and Niels de Zwijger. This was then also the top 3 overall result.
Formula final results:
1. Jitse Miedema
2. Stephan Beelen
3. Niels de Zwijger
4. Ben Voorhaar
5. Tim Jansen
6. Edwin Neijenhoff
7. Marco Verkade
8. Andre van der Steen
9. Ernst Haaksman
10.Randy van den Berg
The TQ in the Touring 13.5T Blinky Stock class went to Roy Bakker from Thomas Buijze and Bert de Winter. The finals were just a walk in the park for Roy Bakker who won both finals with ease from Thomas Buijze and Rick van den Akker.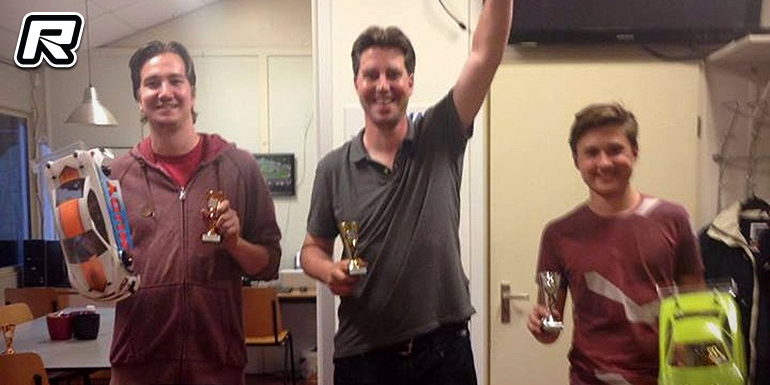 Touring 13.5T final results:
1. Roy Bakker
2. Thomas Buijze
3. Rick van den Akker
4. Alexander Terlouw
5. Bert de Winter
6. Ton Meijer
7. Kim Piets
8. Erik Meulen
Source: Xray [teamxray.com]
---