June 29, 2016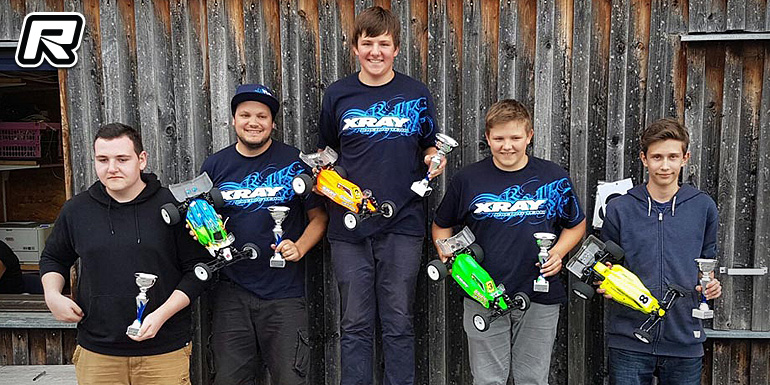 The fourth round of the Alpencup series was recently held on the all-new astroturf track of the EFAC Hohenems club. In the 2WD Buggy class, Xray's Nico Schmid brought home the win, coming from the 2 spot on the grid, from Xray team mate and TQ holder Michel Buschor. Nico's brother Florian Schmid (Xray) rounded out the podium in third.
2WD final results:
1. Nico Schmid – Xray
2. Michel Buschor – Xray
3. Florian Schmid – Xray
4. Lars Holland – Team Durango
5. Michael Hasler – Yokomo
6. Jan Dissler – Team Associated
7. Patrick Oswald – Schumacher
8. Adi Riederer – Xray
9. Silvan Ryner – Team Associated
10.Hansruedei Embacher – Yokomo
In the 4WD class, Nico Schmid (Xray) would take the TQ after the qualifiers from Michel Buschor (Xray). In the triple A-mains, Nico would take the win in A1 while Michael came out successful in A2. After a great showdown in the third and decisive A-main, Nico would take the leg win and with it the overall victory from Michel while Partick Haltiner (Xray) competed the podium result.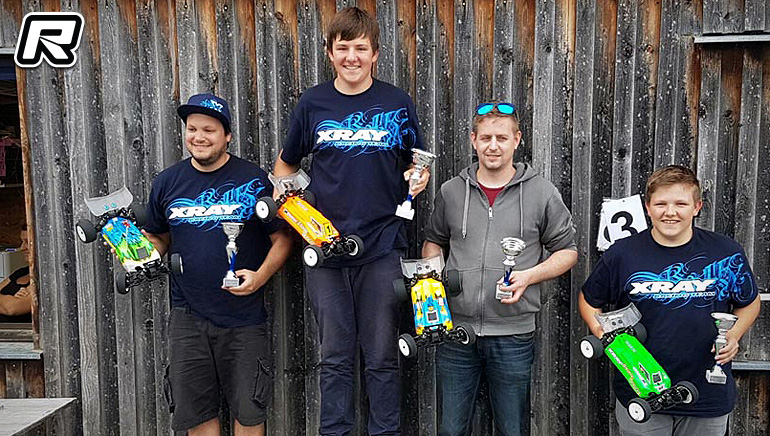 4WD final results:
1. Nico Schmid – Xray
2. Michel Buschor – Xray
3. Partick Haltiner – Xray
4. Adi Riederer – Xray
5. Florian Schmid – Xray
6. Patrick Oswald – Schumacher
7. Martin Weidmann – Xray
8. Lars Holland – Team Durango
9. Martin Müller – Schumacher
10.Sacha Weibel – Yokomo
Source: Xray [teamxray.com]
---