June 6, 2016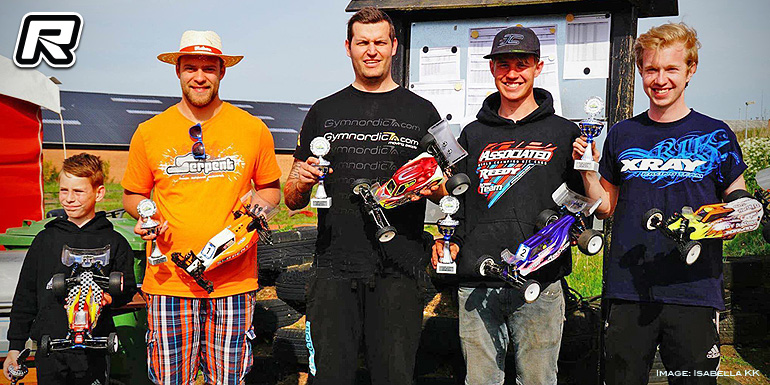 The third round of this year's Danish 1/10th Off–road Nationals was held at the Viborg RC racing club. In the 2WD Buggy class, run on Saturday, Yokomo's Frederik Hovgaard took the TQ after the qualifiers from Jesper Rasmussen. The latter than dominated the A–main events by scoring wins in A1 and A2 to grab the overall win early, allowing him to sit out A3. Mike Gosvig (Xray), who was fastest after the practice rounds, had some mixed qualifiers and finals with a fourth and third place in A1 and A2 but the win in A3 secured him the runner–up spot from Kim Nielsen (Schumacher) while TQ holder Frederik Hovgaard had to settle for fourth.
2WD A–main results:
1. Jesper Rasmussen – Team Associated
2. Mike Gosvig – Xray
3. Kim Nielsen – Schumacher
4. Frederik Hovgaard – Yokomo
5. Marcus Kærup – Team Associated
6. Jonas Kærup – Team Associated
7. Kent Hansen – Schumacher
8. Mathias Skaarup – Schumacher
In the 4WD class Mike Gosvig grabbed the overall TQ after the qualifiers from Jesper and Frederik. A1 and A2 then saw Mike pulling away from the field easily to take the win with one leg to spare, despite crashing in the second A–main. Sitting out A3 Mike made way for the fight between Jesper and young Marcus Kærup. Ultimately Jesper was able fend off Marcus for the win that also secured the Team Associated driver the overall runner–up spot from Frederik Hovgaard.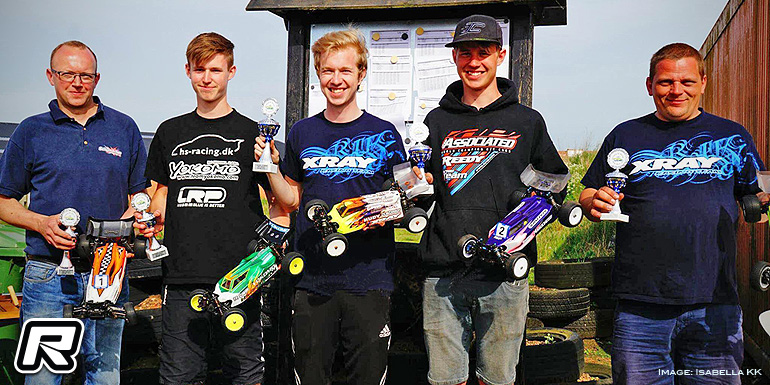 4WD A–main results:
1. Mike Gosvig – Xray
2. Jepser Rasmussen – Team Associated
3. Frederik Hovgaard – Yokomo
4. Anders Aagard – Xray
5. Mathias Skaarup – Schumacher
6. Rune Gustavsen – Xray
7. Marcus Kærup – Team Associated
8. Tommy Udesen – Xray
Source: Xray [teamxray.com]
---