June 1, 2016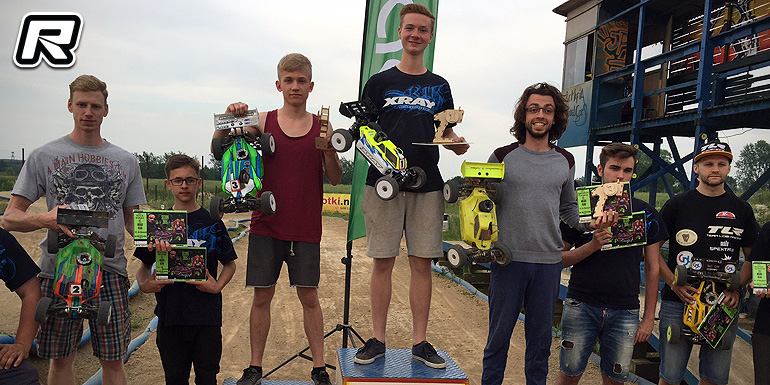 The second round of the RC Mafia Offroad Series took place in Nowa Gadka, Poland. The event saw both 1/8th and 1/10th off-road racing and in the premier class of 1/8th Nitro Buggy it was Kaja Novotny who took the TQ and the young man would also come out fastest after the qualifiers in E-Buggy as well as 1/10th 2WD, the latter following some nice battles with young and talented Jakub Luczak. Tomasz Gadnicki snatched the pole position for 1/10th 4WD A-mains while Marek Cisek took the TQ in 1/8th E-Truggy. Finally in 1/8 Nitro Truggy Tomasz Gadnicky grabbed his second TQ of the day.

The finals were then run in different format for the electric classes with three out of five legs counting towards the overall results. In the 45-minutes Nitro Buggy main though, TQ holder Kaja quickly pulled away from the rest of the field to win the main by almost 2 laps in front of second placed Daniel Tadeusiak.
1/8th Nitro Buggy top 5 results:
1. Kaja Novotny – Xray
2. Daniel Tadeusiak – Mugen
3. Tomasz Gadnicki – Xray
4. Donat Bula – Xray
5. Marcin Bogutyn – Xray
In 1/8th E-Buggy finals it was again Kaja who set the pace with three easy wins to grab the overall victory from Sebastian Migal.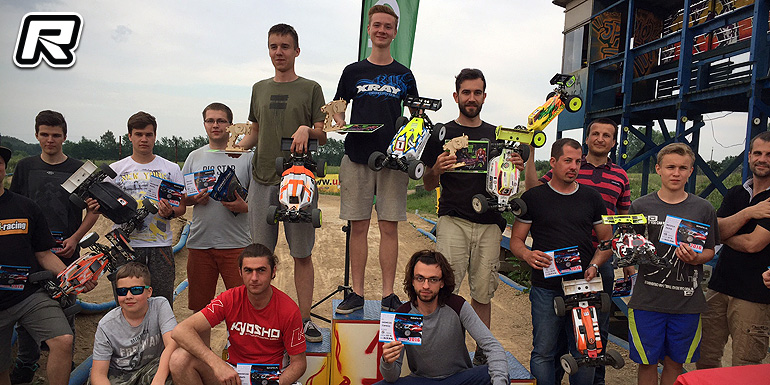 1/8th E-Buggy top 5 results:
1. Kaja Novotny – Xray
2. Migal Sebastian – Mugen
3. Cisek Marek – Mugen
4. Jakub Luczak – Xray
5. Szymon Luczak – Xray
In 1/8th Nitro Truggy Dominik Babik (TLR) took the win with a 2 laps margin on Tomasz Gadnicki (Xray). Marcin Bogutyn (Xray) completed the top 3 result. In the electric-powered 1/8th Truggy category, TQ holder Marek Cisek (Mugen) took the win from Grzegorcz Blaszczak (SWorkz) and Lukasz Polak (Mugen). Swinging over to the smaller classes, in the 1/10th 2WD A-mains Kaja took easy wins in A1 and A2 but bad luck in A3 let the Xray driver only finish in third place while the win went to Pavel Kovalski. In A4 Kaja again came out fastest to take the overall win from Jakub Luczak.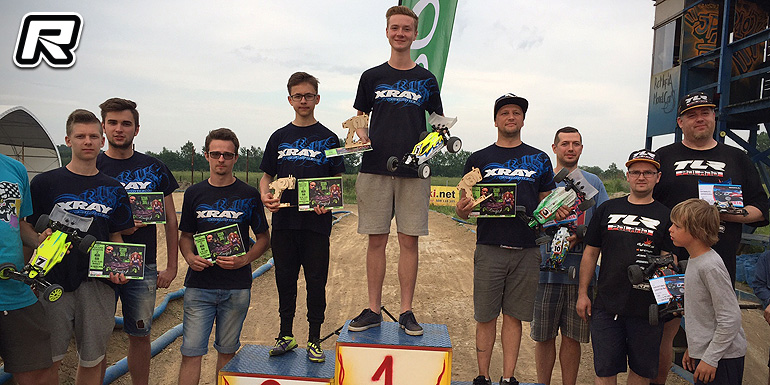 2WD top 5 results:
1. Kaja Novotny – Xray
2. Jakub Luczak – Xray
3. Pawel Kovalski – Xray
4. Wojciech Rzepecki – Xray
5. Szymon Luczak – Xray
Finally in 1/10th 4WD it was Tomasz Gadnicky who continued to dominate the proceedings by coming out successful in the opening three legs to grab the overall win early.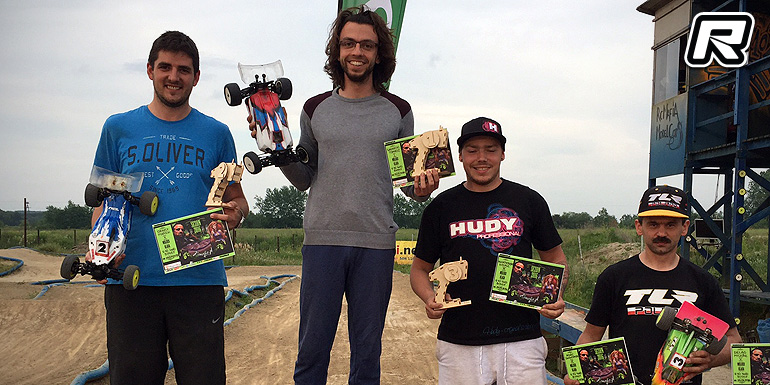 4WD top 5 results:
1. Tomasz Gadnicki – Xray
2. Marek Ornst – Team Durango
3. Lukasz Kwiatkowski – Xray
4. Slawomir Ponc – TLR
5. Michal Delag – HB
Source: Xray [teamxray.com]
---