June 28, 2016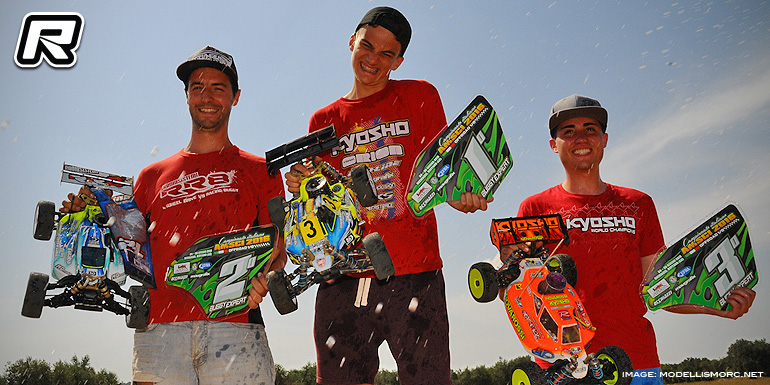 The third round of the Italian AMSCI 1/8th Buggy Championship was held in the city of Ruffano this past weekend. TLR's Alex Zanchettin would place his buggy on the 1 spot for the Expert final but he would run into troubles in the 45-minute encounter, allowing Kyosho's Riccardo Berton to take the win some 17 seconds in front of Riccardo Rabitti (Radiosistemi) while Marco Natale (Kyosho) rounded out the top 3 result another 17 seconds down. In the championship and with one round to go it is now Marco Baruffolo in the lead from Alex Zanchettin and Riccardo Berton with all three having so far scored a win each this year.
Final results:
1. Riccardo Berton
2. Riccardo Rabitti
3. Marco Natale
4. Davide Ongaro
5. Fabrizio Teghesi
6. Giovanni Del Prete
7. Marco Baruffolo
8. Alex Zanchettin
9. Alessando Remia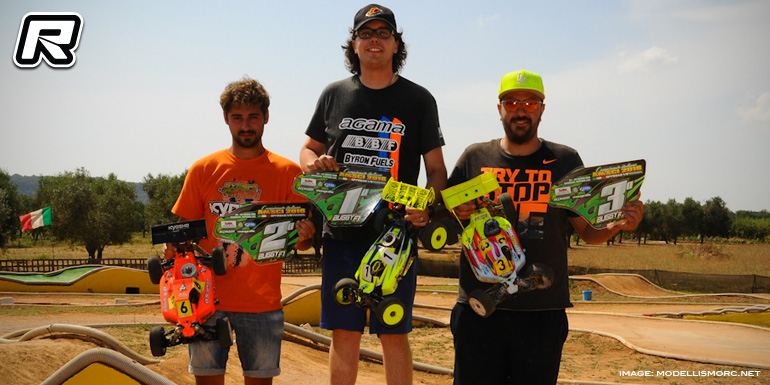 In the slightly slower F1 category, Mirko Belli brought home a narrow win, some 3 seconds from runner-up, Alessio Arioli with Marco Mattioli completing the top 3 result. And finally in F2, young Alessandro Castoldi came out successful in the main final from Marco Ravaglia and Andrea Trevisan in second and third respectively.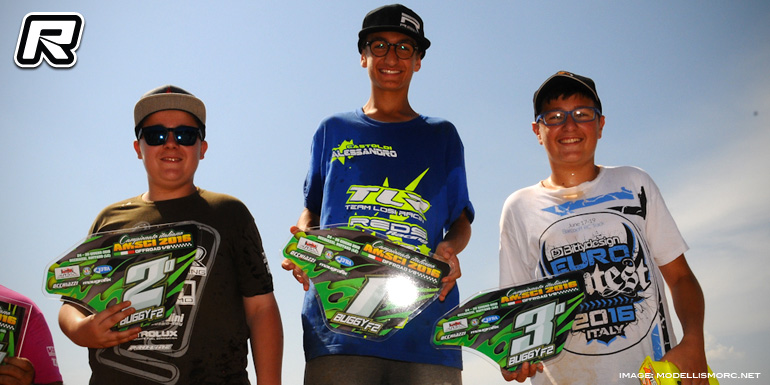 Source: MRC [modellismorc.net]
---