June 6, 2016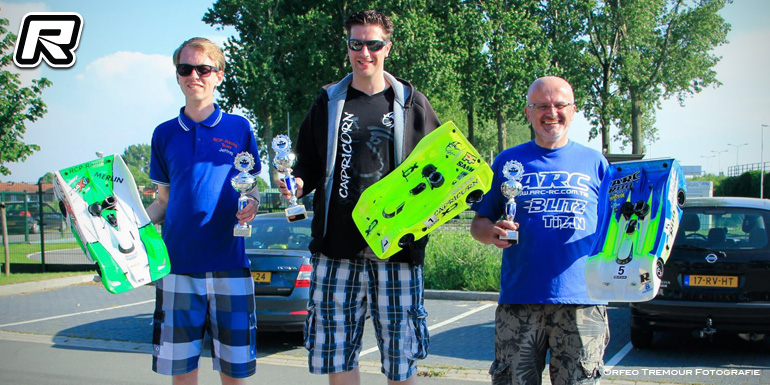 The second round of the Dutch 1/8th Nitro On-road Nationals was held at the technical MBC de Sluis track in Gounda with 43 drivers attending. Nice Summer weather with temperatures of above 25 degree Celsius made for perfect racing conditions. The new, combined ABC final system again ensured nice battles during the finals as the drivers races more on their own level. In the premier NK class Rick Vrielijnck took a pretty easy win in the 30-minute A-main some three laps ahead of runner-up, Jeffrey Rietveld. Only some 1.3 seconds down, Frank Baggen completed the podium result in third.
NK class final results:
1. Rick Vrielijnck – 117L 30:02.239
2. Jeffrey Rietveld – 114L 30:00.364
3. Frank Baggen – 114L 30:01.627
4. Arie Manten – 114L 30:05.593
5. Joey Sorber – 114L 30:12.776
6. Martin Zevenhoven – 109L 30:07.687
7. Benny Ciere – 106L 30:07.990
8. Jesse Keller – 87L 24:40.343
9. Jeroen van Iperen – 36L 10:42.462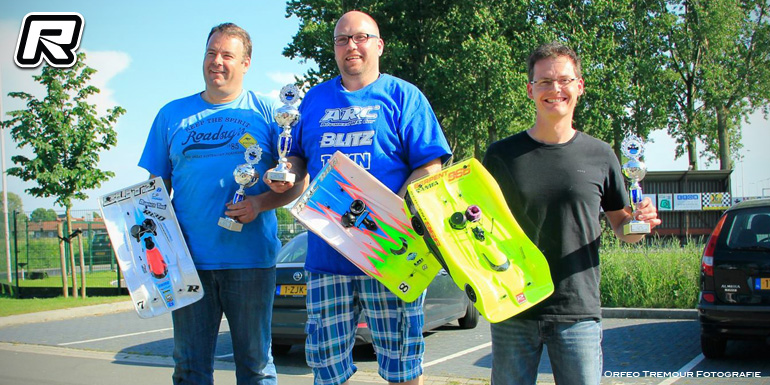 In the slightly slower Nomac category, Marco Kruse walked away with the win from Andy Muijres in second and Mark Hellenbrand in third.
Thanks to Martin Zevenhoven for the report. Images: Orfeo Tremour Fotografie [facebook.com]
---