June 15, 2016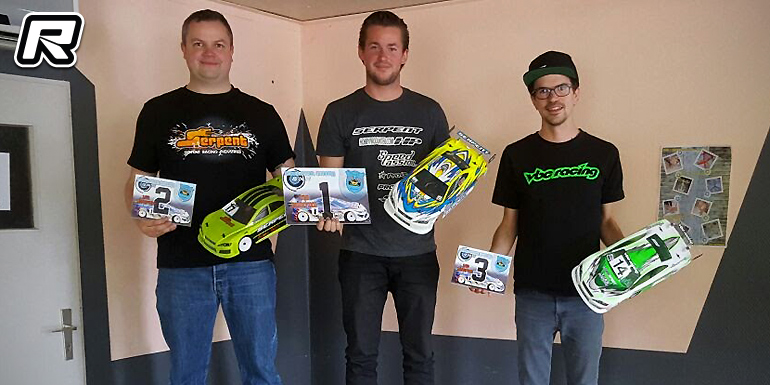 The second round of the Luxembourg Electric On-road Nationals were held this past weekend. The event was a good opportunity for many drivers to getting some additional practice for the forthcoming fifth round of the ETS and so some very prominent names appeared on the timing sheets. In Touring Modified it was Sweden's Viktor Wilck who took the win from Serpent team mate David Ehrbar while Lucas Urbain (VBC Racing) completed the top 3 result.
Touring Modified final results:
1. Viktor Wilck
2. David Ehrbar
3. Lucas Urbain
4. Matthew White
5. Chris Grainger
6. Olivier Bultynck
7. Jonathan Gergen
8. Florian Joos
The Formula class had Jaques Libar coming out fastest in the A-mains from Steve Deblaere in second and Tom Maquel in third.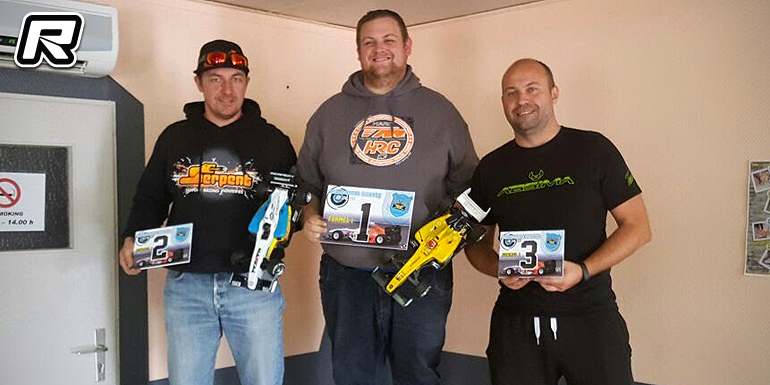 Formula final results:
1. Jaques Libar
2. Steve Deblaere
3. Tom Maquel
4. Olivier Bultynck
5. Marcel Dubru
6. Tobias Flottau
7. Thomas Schröder
8. Frans Engelen
Source: Serpent [serpent.com]
---