July 24, 2016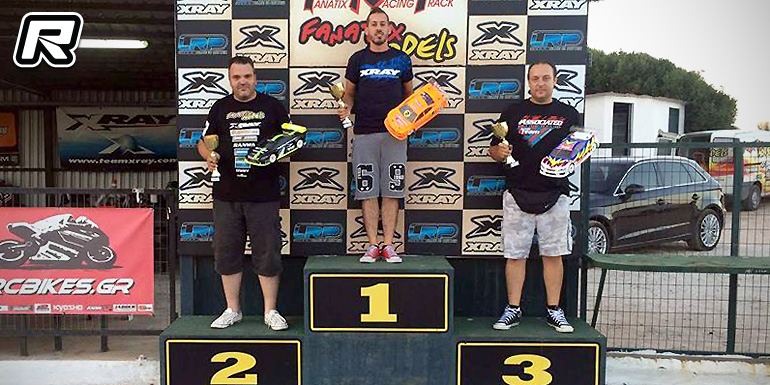 The Fanatix Race was recently held at the Fanatix racing track in Greece. The event saw 1/10th Touring Modified, Touring Stock, Formula and Nitro Stock racing and in the Touring Modified class it was the Xray duo of Georgiadis and Papachristos who battled for the overall TQ with the better end for Georgiadis who would ultimately grab the pole position for the finals. Papachristos had to settle for second while Yokomo driver Amaxas rounded out the qualifying top 3.

In the finals Georgiadis continued to dominate, taking A1 and A2 in style to grab the overall win from Papachristos, who cemented his runner-up spot with a win in A3. Behind the two Amaxas had to settle for third.
Touring Modified final results:
1. Georgiadis – Xray
2. Papachristos – Xray
3. Amaxas – Yokomo
4. Batas – Xray
5. Isaakidis – Tamiya
6. Bakirtzis – Tamiya
7. Gavriilidis – VBC
8. Argi – Kyosho
9. Fotinos – Yokomo
10.Nikolakopoulos – TOP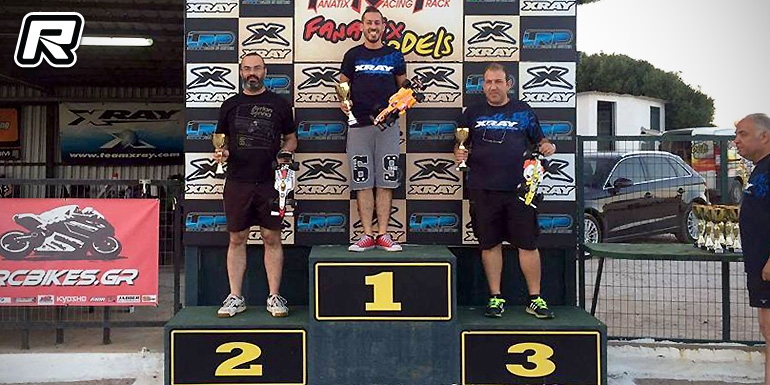 In the Formula class, it was again Georgiadis (Xray) who came out fastest in the A-mains. The Xray duo of Kidis and Diamantis completed the top 3 result. The Touring Stock class had Voutsas leading an Xray 1-2-3 with Kazoglou and Kazoglou in second and third while in Nitro Stock it was Pappas from Diamantis and Voutas (all Xray).
Source: Xray [teamxray.com]
---