July 11, 2016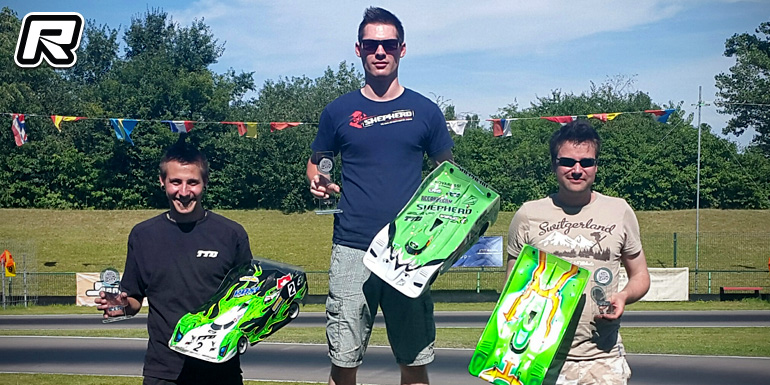 The German MC Ettlingen club hosted its first ever electric race in 40 years of club history this past weekend. The event attracted a good amount of racers from France, Switzerland, Austria and Germany to race in the four classes of Pro10 Modified and Stock, as part of the RC Lemans South series, as well as 1/8th Electric On-road Modified and Stock. In 1/8th Modified it was nitro specialist Patrick Nähr who secured TQs in all three qualifiers while also setting an unofficial new track record of 12.5s during Saturday's practice. Oliver Mühlhauser and Adrian Burren completed the top 3 result.

In 1/8th Stock, Joachim Grauer came out fastest after the qualifiers from Peter Denzel and Thomas Peter. Tim Altmann, after his recent win of the RC Lemans West series, would dominate the Pro10 Modified LMP1 class from Tobias Weist and Robert Klier and in the Stock LMP2 class Timo Schad took the pole position for the finals in three very balanced qualifiers that saw three different winners. Ultimately Timo would take the overall TQ in the tie-breaker from Rafael Klingemann and Kai Asmer.
In the 1/8th Modified finals, Patrick Nähr made maximum use of his pole position, taking the overall win with the fastest run in the second final, leaving Oliver Mühlhauser and Adrian Burren behind in second and third respectively.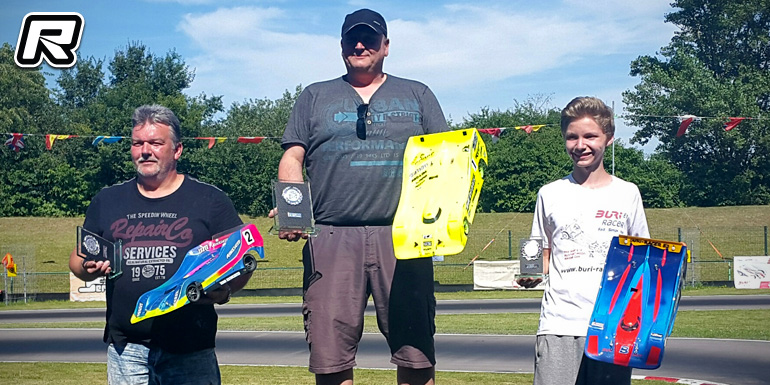 1/8th Stock saw Joachim Grauer taking the day's win from Peter Denzel in second and Andreas Burger-Ringer in third, the latter two having to use the tie-breaker to determine the positions.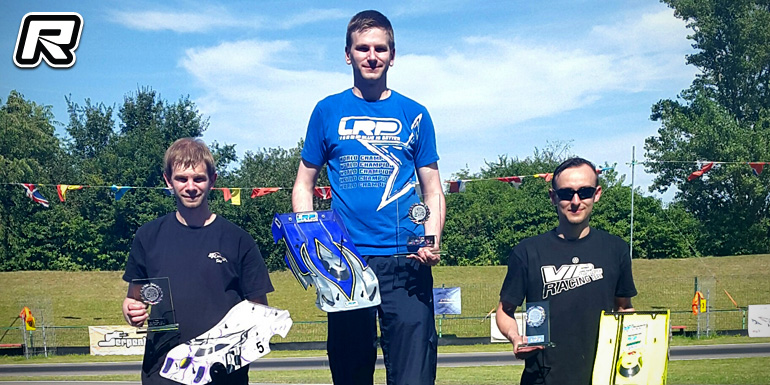 In the Pro10 LMP1 class it was Tim Altmann who came out fastest after the finals, leaving Kai Altmann and Tobias Weist behind in second and third respectively.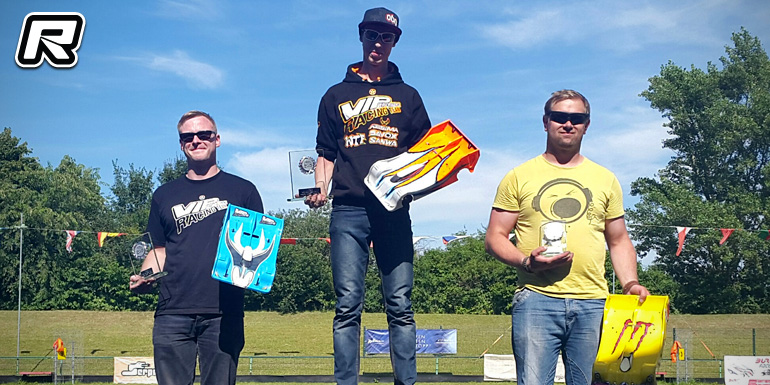 LMP2 saw Timo Schad defending the top spot from Marlon Beuershausen on the runner-up spot while Rafael Klingemann rounded out the podium result. The final round of the RC Lemans South series and German Pro10 Nationals warm-up will be held on the first weekend of August in Rötz near the Czech boarder where all four classes will again be run.
Thanks to Tobias Weist for the report.
---