July 4, 2016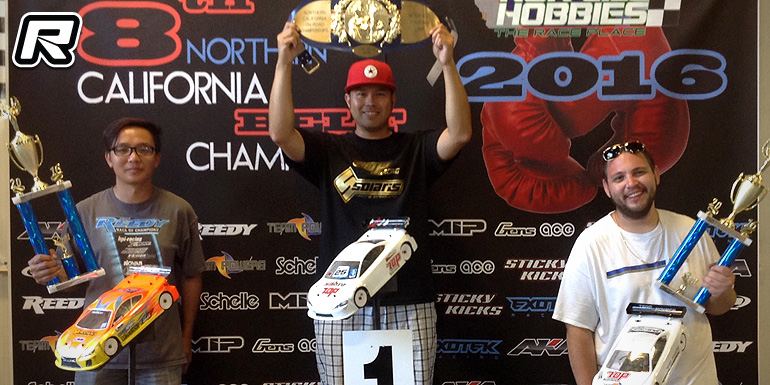 For the first time ever, on-road racers were given a chance to compete in the Nor-Cal Champs and have a shot at taking home one of the coveted Boxing Belts. The format was Rocket Round for qualifying with a last chance qualifier on Sunday before the triple A-Mains in all classes. Modified Touring Car drew in some heavy hitters like Eric Albano, Lex Tyler, Ethan Erchinger, Joe Nolasco and Elliot Miyashiro though it would be EJ Evans to take home the belt from Leo Zaho and James Davenport.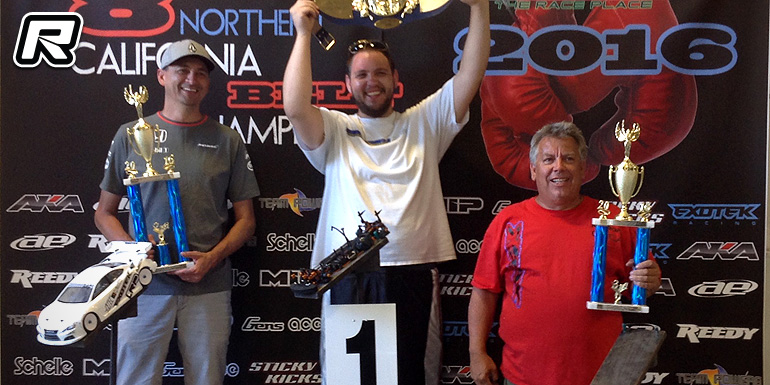 17.5T Expert Touring car would be a decisive back to back win for James Davenport and Mike Rydwell would win the final main for a 2nd overall from Tim Copp.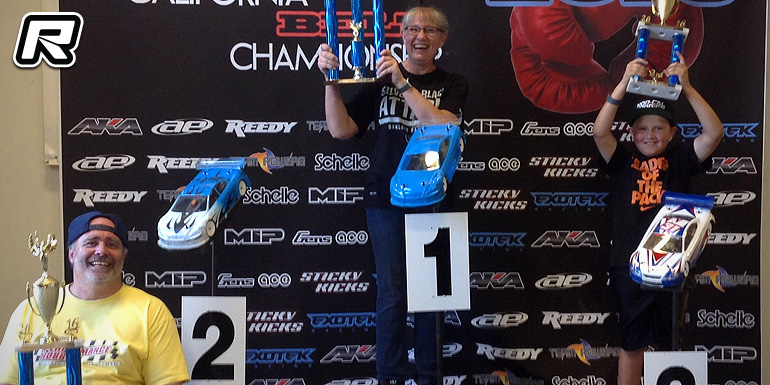 17.5 Sportsman Touring Car top 3:
1st Kathy Davenport
2nd Gordon Heidemark
3rd Dylan Newton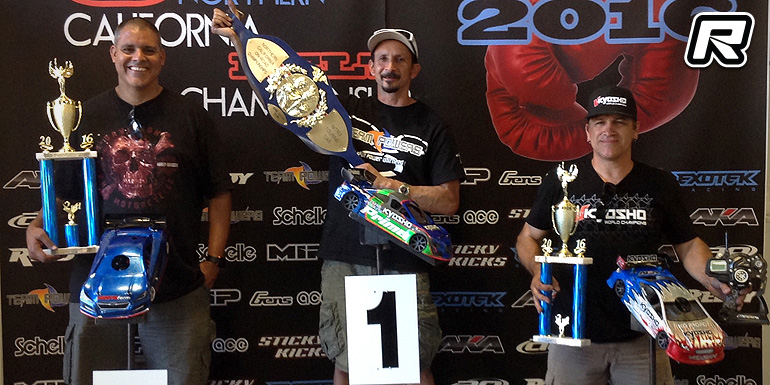 Nitro Touring Car top 3:
1st Eric Vasutin
2nd Nathan Velez
3rd Jeff Blackburn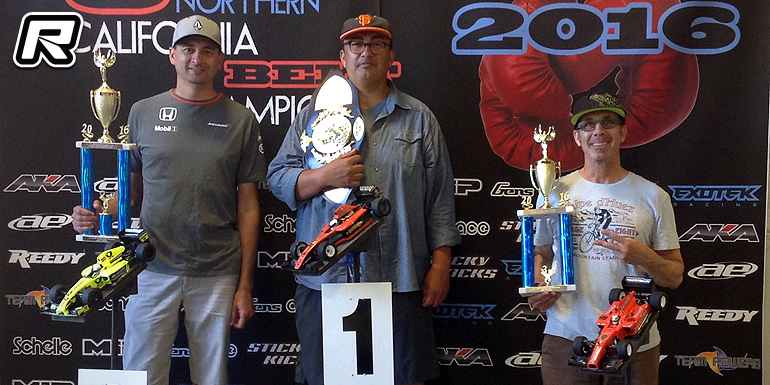 Formula 1 top 3:
1st John Hicks
2nd Mike Rydwell
3rd Brian Ferrario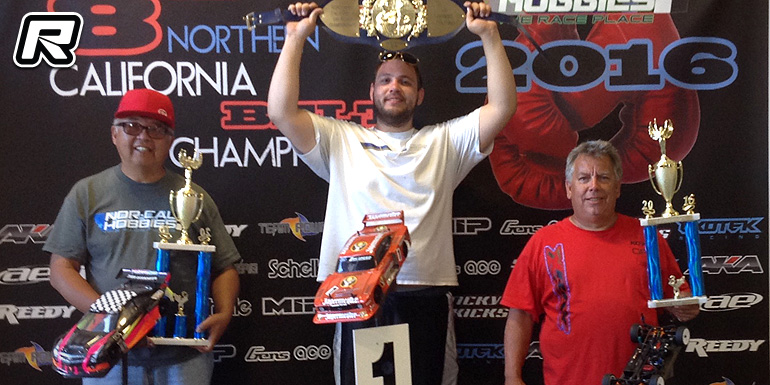 USGT top 3:
1st James Davenport
2nd Steve Tsuruda
3rd Tim Copp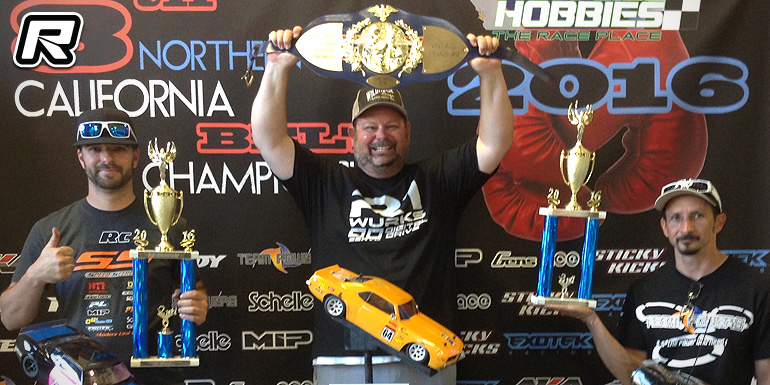 VTA top 3:
1st Jason Ross
2nd Anton Aaroe
3rd Eric Vasutin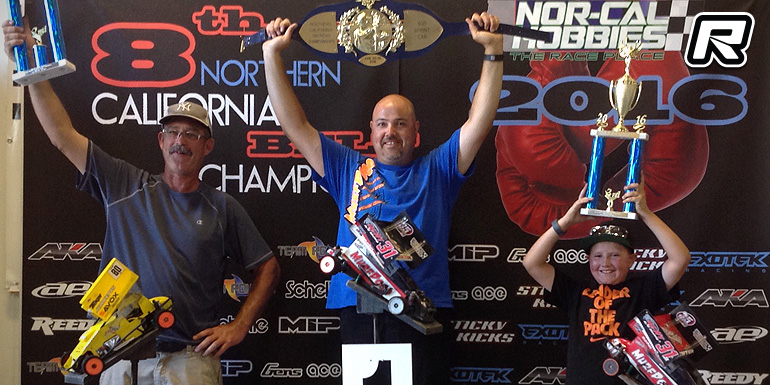 305 Sprint Car top 3:
1st Jason Newton
2nd Lou Higgins
3rd Dylan Newton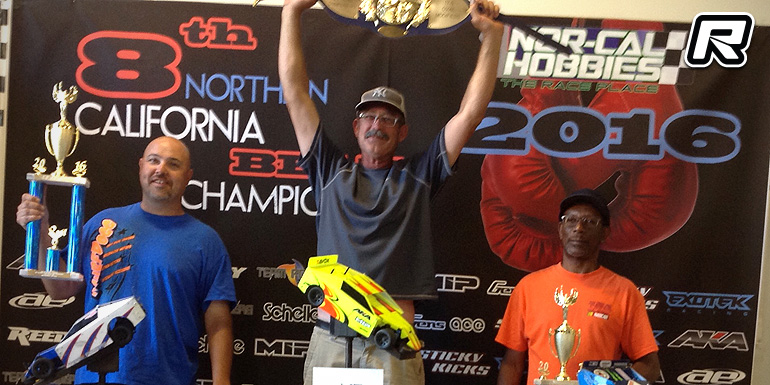 Oval Modifieds top 3:
1st Lou Higgins
2nd Jason Newton
3rd Stan McDonald
Thanks to Eric Vasutin for the report.
---