July 11, 2016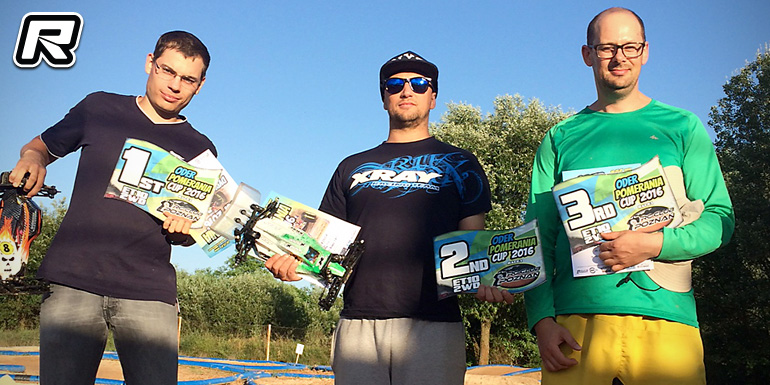 The recent 2016 Oder Pomerania Cup was held in Murowana Goslina, Poland in challenging weather conditions. Saturday's race was interrupted by a heavy thunderstorm but thanks to the great job of the RC club Poznan the race would continue on Sunday with good track conditions. In the 2WD class, Maciej Nowak would take the day's win from Pawel Ntkovca and Krzysztof Siemianowicz in second and third respectively.
2WD final results:
1. Maciej Nowak
2. Pawel Ntkovca
3. Krzysztof Siemianowicz
4. Mateusz Geleta
5. Marcin Szmytke
6. Tomasz Kulinski
7. Dawid Geleta
8. Bartosz Godlewski
9. Filip Borkowski
10.Wesley Westendorf
In the 2WD Junior class, Bartosz Olesiuk came out fastest in the finals from 9-years old Jakub Krus in second and Nikodem Karpinski in third.
2WD Junior final results:
1. Bartosz Olesiuk
2. Jakub Krus
3. Nikodem Karpinski
4. Piotr Trella
5. Tymoteusz Olesiuk
6. Bosnjakovic Dawid
Source: Xray [teamxray.com]
---