July 19, 2016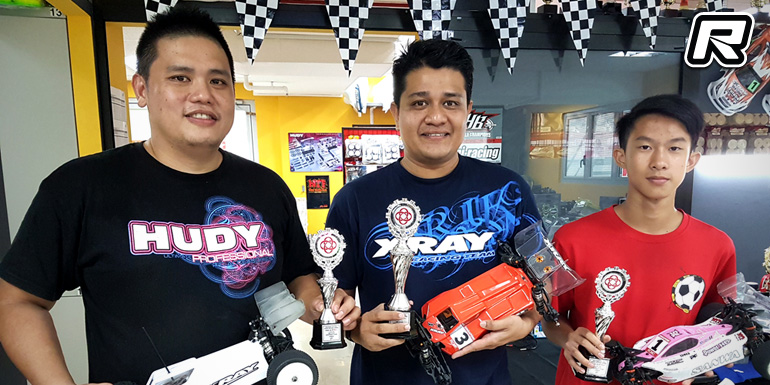 Round four of the Singapore Electric Buggy National Series was held at the city-state's downtown Urban PlaySpace track this past weekend. In the 4WD class, Dennis Chiang (Xray) took the provisional TQ, before an EFRA-inspired SuperPole shootout gave the pole position to young China-based racer, Koh Boon Yang (HB Racing). In the finals, each of the four rounds that were held before the rain came produced different winners with the top 4 drivers all being tie on points. Ultimately Ismail Saheeb (Xray) was declared the overall winner on a tie-break, with Dennis claiming second, and Boon Yang finishing third.
4WD final results:
1. Ismail Saheeb – Xray
2. Dennis Chiang – Xray
3. Koh Boon Yang – HB Racing
4. Adib Aiman – Xray
5. Ben Goh – Kyosho
6. Romi – Xray
7. Thomas Teo – Serpent
8. Sharin – SWorkz
In the 2WD Class, Jeremy Hong (Yokomo) dominated qualifying as well as the finals, winning all four rounds. He was however hardly chased by Ismail Saheeb (Xray) and Adib Aiman (Xray), who eventually finished second and third respectively.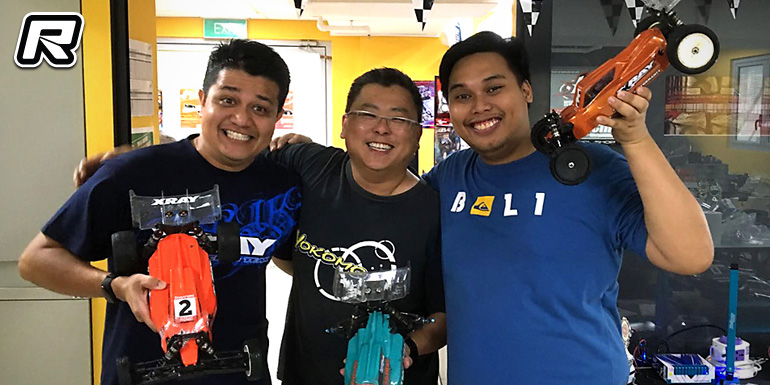 2WD final results:
1. Jeremy Hong – Yokomo
2. Ismail Saheeb – Xray
3. Adib Aiman – Xray
4. Ben Goh – Kyosho
5. Thomas Teo – Serpent
Source: Xray [teamxray.com]
---