August 1, 2016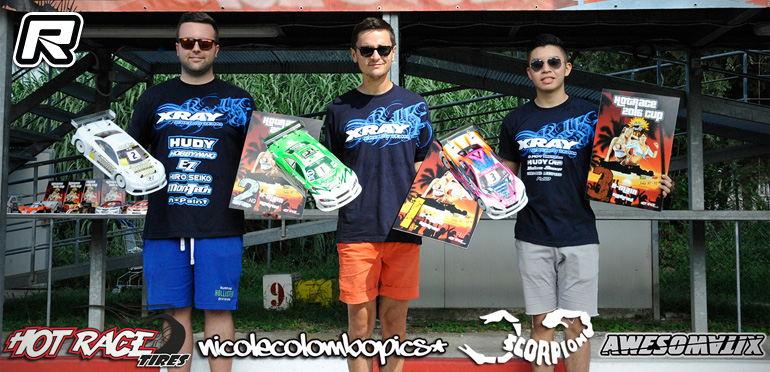 The popular Riccione track in Italy played host to the 2016 Hot Race Beach Cup over the weekend. Despite being a fun event the race attracted about 100 drivers from seven nations to battle it out in a total of five different electric on-road classes. As usual the organisers not only catered for hot racing on the track but also a bunch of other activities such as the iconic Saturday night beach party, a kart race at the famous Misano track or a track side lounge area. Racing-wise it was Alexander Hagberg who took the TQ in the Touring Modified class while Jan Ratheisky swept the Touring Stock, Formula, Pan car and Cinquone 299 categories.

The kart race was won by Alex Zanchettin in the over 80(kg) class while Davide Rabitti came out fastest in the under 80 category. As for the RC-related race, the 1/10th Touring Modified class win went to Alexander Hagberg from Alessio Menicucci and JJ Wang in second and third respectively.
Touring Modified final results:
1. Alexander Hagberg
2. Alessio Menicucci
3. JJ Wang
4. Daniel Baldissarri
5. Jan Ratheisky
6. Leo Arnold
7. Alessio Mancini
8. Marco Baruffolo
9. Manuel Busoli
10.Marcel Geiger
11.Massimo Michieli
The Touring Stock win went to TQ Jan Ratheisky from fellow countryman Max Mächler and Italy's Nico Catelani.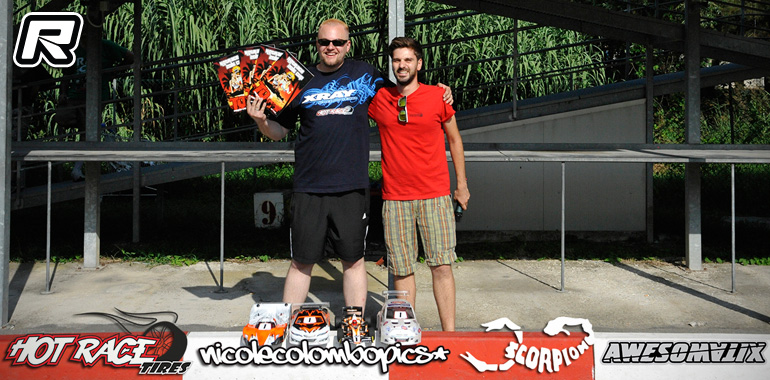 Touring Stock final results:
1. Jan Ratheisky
2. Max Mächler
3. Nico Catelani
4. Alessio Tolomelli
5. Davide Rabitti
6. Denni Giacomelli
7. Sergio Pignataro
8. Davide Gianuzzi
9. Søren Boy Holst
10.Luca Giovannoni
The Formula A-main had again Jan Ratheisky coming out fastest. Luca Canini grabbed the runner-up spot while Bryan Ferrara completed the top 3 result.
Formula final results:
1. Jan Ratheisky
2. Luca Canini
3. Bryan Ferrara
4. Davide Rabitti
5. Gianni Zonzini
6. Enea Zani
7. Simone Pavanello
8. Stefan Schulz
9. Scott Falk
10.Andrea Selva
In the Cinquona 299 class Jan Ratheisky continued to dominate, taking the title from Max Mächler and Bryan Ferrara.
Cinquona 299 final results:
1. Jan Ratheisky
2. Max Mächler
3. Simone Pavanello
4. Bryan Ferrara
5. Luca Gavazzoni
6. Sandro Gavazzoni
7. Massimo Butera
8. Fabio Parisi
9. Alessandro Rossi
Finally in the 1/10th Pan Car class it was again a certain Jan R. to take the winning honours. Alessandro Manciocchi took the runner-up spot from Andrea Selva. Mirco Biondi and Kai Asmer completed the top 5 result.
Source: Hot Race Tyres [hotracetyres.com]
---