August 10, 2016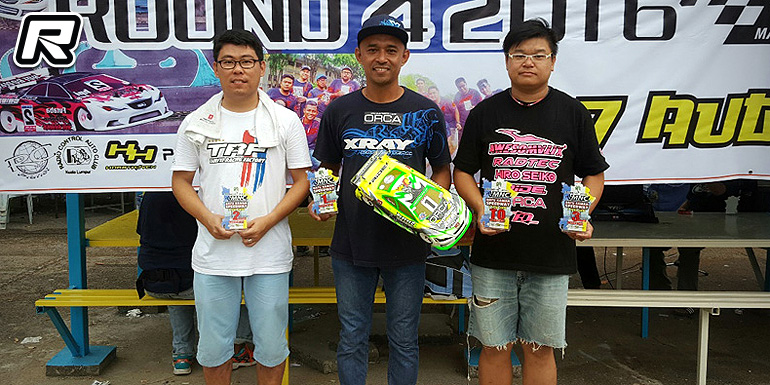 Round four of the Malaysia Nationals was held in Batu Kawan, Northern Malaysia. The race was a 1-day event attracting about 80 entries for the Touring Modified, Touring Super Stock 13.5T Boosted, Touring Stock 13.5T Non-Boosted and 1/10th Mini classes. In Touring Modified it was Xray's Azri Amri who took the day's win from Wee Yuan (Tamiya) and top qualifier Wong Kok Wai (Awesomatix).
Modified final results:
1. Azri Amri – Xray
2. Wee Yuan – Tamiya
3. Wong Kok Wai (TQ) – Awesomatix
4. Norazam – Xray
5. Shahrin – Yokomo
6. Michael Lo – Awesomatix
7. Nan Snake – n/a
8. Iron Hooi – Xray
9. William Tiong – CSO
10.Michael Lim – Xray
In Super Stock 13.5T Boosted Firas Ismail (Xray) came out fastest in the A-main from Wandy Moore (Yokomo) and Nik Ejan (Awesomatix). Nilai Solo (Yokomo) and Marcus Tan (Xray) completed the top 5 result.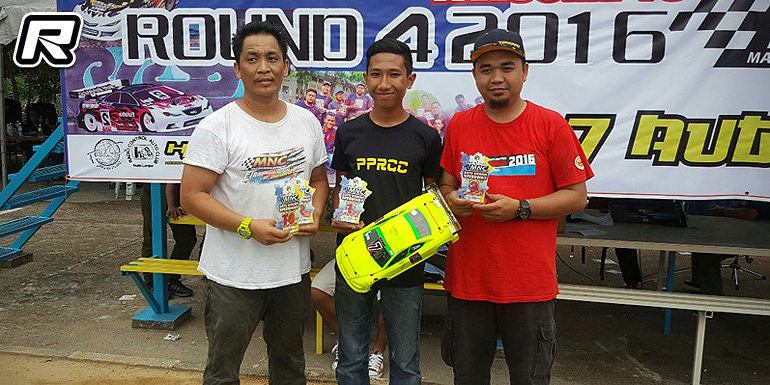 Super Stock 13.5T Boosted final results:
1. Firas Ismail – Xray
2. cWandy Moore – Yokomo
3. Nik Ejan – Awesomatix
4. Nilai Solo – Yokomo
5. Marcus Tan – Xray
6. Ajiq – Xray
7. Zaidi TPJ – ARC
8. Nana – Xray
9. Max Teo – Destiny
10.Jonest Wong – Yokomo
Finally in Stock 13.5T Non-Boost it was TQ holder Ryan (Xray) to walk away with the A-main win from Dino (Awesomatix) in second and Zaidy TPJ (ARC) in third.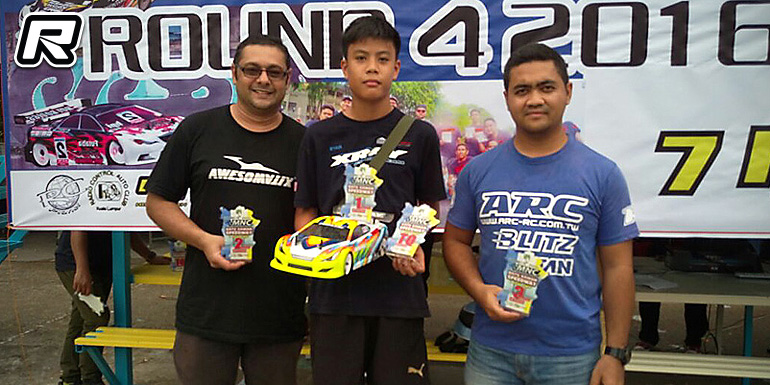 Stock 13.5T Non-Boost final results:
1. Ryan (TQ) – Xray
2. Dino – Awesomatix
3. Zaidy TPJ – ARC
4. Asoi – Xray
5. Maeel – Yokomo
6. Marcus Tan – RGT
7. Man Cobra – Yokomo
8. Shukri – Yokomo
9. McD – MTS
10.Zahari – Yokomo
Source: Xray [teamxray.xom]
---